Germany came nowhere close to making it into today's semifinals of the 2018 World Cup, but a Yale School of Management (SOM) deputy dean argues that his native country's early elimination this year, together with its 2014 victorious finish, both offer important lessons on effective management.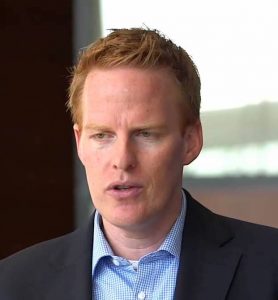 In jubilation following the German team's World Cup win four years ago, Yale SOM Deputy Dean David Bach was quick to pen a piece highlighting the ways the victory was a testament to the strength of effective management. He cited five main factors contributing to the team's triumph over its competitors:
Long-term capability development
Meticulous planning
An inclusive culture based on open communication and individual responsibility
Competitive intelligence
Confidence to deviate from the plan
Applying all five to a particular goal in any discipline, Bach argued, significantly increases the odds of success. The German team's World Cup dominance in 2014 made it the envy of nations around the world, and numerous club and national soccer teams would go on to incorporate the management practices that helped the team prevail.
Management Lessons Gleaned f rom Germany's Spectacular World Cup Failure 
Fast forward to this year's World Cup, and Germany was favored to trounce its competitors again. After all, many of the same players who won in 2014 would once again take to the pitch. So it came as a shock when the team lost to both Mexico and South Korea.
Given that the management practices Bach identified as integral to Germany's 2014 win were still in place this year, what happened?
Bach recently published a second piece on Germany's 2018 Cup fate. The team's loss this year, he argues, came down to bad management, plain and simple. Specifically, spectacular success in 2014 caused the German team to grow too risk averse. Here, again, is a management lesson business leaders would do well to heed, Bach says.
In the business world, stockholders and managers riding a wave of success too often grow complacent, seeking to keep conditions exactly the same rather than looking for opportunities to elevate an organization's untested youngsters. In both sports and business, Bach contends, organizations that rely too heavily on success in the past may doom themselves to failure in the present.
Germany flamed out spectacularly in the group stage this year, but they were certainly not the first returning champions to do so. Of the past five World Cup champions, four have been eliminated at the group stage (France, Italy, Spain, and Germany). Of these four teams, three (France, Spain, and Germany) committed the same management mistake, namely, relying too heavily on past successes.
Bach argues that he best leaders are those who continually look for ways to provide opportunities to team members who show potential and a willingness to work for the good of the organization. Furthermore, managers have to be willing to fail. If they are not willing to fail, their organizations will never take the next steps they need to succeed.
In business as in soccer, says Bach, "When you have abundant talent, hunger trumps experience."
With talented MBA graduates omnipresent at leading companies around the world, business managers would do well to consider Bach's advice, especially when coming off their most successful quarters.