This fall, USC Marshall became the first top-tier MBA program to reach gender parity. The incoming full-time MBA Class of 2020 has as many women as men—actually a few more—52 percent. This notable achievement is a massive 20-point percentage leap from last year when women made up just 32 percent of the incoming class.
"We are proud to achieve this distinction," Dean James G. Ellis said in a press release. "Our ongoing focus on diversity and inclusion is playing out in real numbers now. This is only the start."
Gender Parity in Business School
While many other top schools have been working to reach gender parity over the last few years, they've thus far fallen short of the 50-50 mark. According to a 2017 report by the Forté Foundation and the Graduate Management Admission Council (GMAC), the average enrollment of women in full-time MBA programs at 36 business schools is 37.8 percent. That's an improvement of less than one percent from 2016, when it was 37.1 percent, and only a few percentage points up from 2013, when it was 34 percent.
Several other leading schools have hovered in the low 40s in recent years—including Michigan Ross (43 percent), Yale School of Management (43 percent), Dartmouth Tuck (44 percent), and the University of Pennsylvania's Wharton School (44 percent). And Northwestern's Kellogg School of Management recently announced that its incoming Class of 2020 is 46 percent women, a record for the school. These figures all make USC Marshall's achievement even more impressive, though it's also a statement on women in business.
In general, women earn 60 percent of graduate degrees and fill up more than 50 percent of graduate classes, even those in male-dominated professions such as law and medicine. MBA programs, though, have lagged stubbornly behind, which many believe to be the result of a combination of factors. Some of these include the timing of business school, which is later than law or medical school because of the required prior work experience; the return on investment, and the fact that men with an MBA out-earn their female counterparts throughout their careers.
Still, there have been strides forward. Just five years ago, only three of the top 25 schools enrolled more than 40 percent women in their MBA programs. Last year, nearly half had reached that mark. Some schools have yet to release class profile information for the current incoming class, so it remains to be seen how this year compares to last. Regardless, USC Marshall reaching the 50-percent mark is a standout achievement, particularly since it hadn't even broken 40 percent before this year.
"I'm super thankful and proud to be here at this particular point in time," said Gabriela Omenn (Class of 2020). "One of my key interests beyond business school is to elevate women and get them into positions of power, so it's directly aligned with where I want to go in my career. It feels really amazing to be among such a high class of students, and I believe it's going to be something that pays off in dividends after school is done."
USC Marshall MBA Class of 2020, More Than Half Women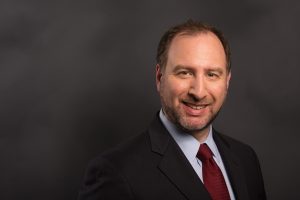 To get an idea about how USC Marshall became the first top business school to break through the gender parity barrier, we talked to Evan Bouffides, assistant dean and director of MBA admissions.
Recruiting Efforts Were Strong
According to Bouffides, this past year was a solid one for recruiting at USC Marshall across the board, with improved outreach to all prospective applicants, women included. But Marshall did place a concerted effort on reaching women applicants specifically, he said. These targeted outreach efforts included participation in Forté Foundation events (Marshall is a Forté member school), programming for women as part of on-campus visits, and online marketing campaigns.
"We've been a bit more deliberate and certainly more comprehensive in the way we send messaging out about our program, about the admissions process, and about the university," explained Bouffides. " In general, I feel that we touched a lot more people via electronic communication than we have in the past." In particular, the school increased its follow-up communication with candidates who attended various events.
Bouffides also thought January's Women's Week recruiting event was the best one yet. More than 100 women visited campus for this one-day event to learn about the school, meet other applicants, and get a taste of what it's like to be a USC Marshall MBA student.
"Not only did we have a larger group than in the past, but we also, hopefully, presented a better case for ourselves than we had in the past," said Bouffides. "Our students also did a great job contributing to the decision-making process in a tangible way."
Current students play a big role in recruiting efforts for prospective applicants at USC Marshall. Both Marshall's ambassador students, who work directly with admissions, and student members of its Graduate Women in Business club, reached out personally to candidates and admits as part of the admissions process to share their unique student perspectives. Many of these students also helped organize some of the recruiting events for prospective applicants.
"We also have a follow-up program, where once a person is admitted, we put them in touch with a lot of different groups, students being the preeminent group," Bouffides explained. "The students did a great job answering questions and convincing people to join us."
Improved Rankings and Reputation
Out of the many factors that may have contributed to USC Marshall reaching gender parity this year, the school's improved rankings and reputation had a distinctly positive effect. Marshall jumped four places to 20th in the latest U.S. News ranking of leading MBA programs. And the Financial Times ranked Marshall as one of the best business schools for women to pursue an MBA (20th in the world and 12th in the United States).
"Our rise in rankings and the good press we've had over the last year or two has helped make us more attractive to candidates," said Bouffides. "This, along with our other efforts, helped bring the entire class together."
Another factor that contributed to USC Marshall's gender parity was this year's impressive yield—the percentage of admitted students who ultimately enroll. It was a significant change from last year's class, when less than a third of admitted female students (31.3 percent) chose to enroll. This year, 40.1 percent of admitted females entered the full-time MBA program. This meant that more of the students USC Marshall wanted actually attended, resulting in the highest-quality class on record.
The average GMAT score for the Class of 2020 is 705, up from 703 last year, and the average GPA is 3.5 compared to 3.48. This year's incoming class also includes a record number of underrepresented minorities—21 percent of domestic students, compared to 16 percent previously.
"This year's applicant pool was the strongest in our program's history," said Bouffides. "They brought the highest average GMAT score and the highest average GPA. The women, in particular, were extraordinarily well prepared."
USC Marshall in the Future
So, where does USC Marshall go from here? We asked Bouffides if the school hopes to reach the same levels in coming years, but he said there is no prescribed quota for women in future classes. The goal is always just to bring in the most robust possible class, and diversity is a big part of that—gender parity being just one aspect.
"First, let me explain that we didn't go into the admissions cycle this year stating that gender parity was our goal. We never do that for any particular metric when it comes to admissions," said Bouffides. "We didn't go into the season with parity as a goal, but it was an outcome of the fact that we had a large and talented group of women applying to the program. My hope is that now that we've hit this mark, it will be easier going forward, and hopefully, we'll be even that much more attractive to women and men as well as they think about schools to which they may apply."
As for Omenn, she sees USC Marshall as a model for the future where diverse backgrounds represented by different genders and groups can come together to share their ideas and perspectives—elevating discussions for a richer experience.
"Gender parity is a good model for future applicants, not just at USC but at any business school," said Omenn. "In years to come, applicants will be able to see more of themselves in business school, which will hopefully inspire them to keep striving for their goals."