Sponsored Content
Online, it's easy for MBA programs to blend together. During your research phase, they probably all look alike in terms of coursework, experiential experiences, clubs, and recruiting. So, how do you figure out which MBA program is the right one for you. That's when it's vital to schedule a campus visit, only then can you gain the insight you need to figure out if the program offers what you need.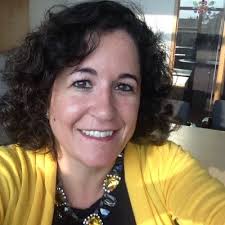 At University of Michigan's Ross School of Business, a campus visit is a great opportunity to get a better understanding of the school and assess your fit. And to be sure that you get the most out of your visit, Diana Economy, the Director of Full-Time MBA Admissions, recommends that you plan ahead and understand what's in store.
How do you make sure that the school knows you visited campus?
The point of your visit isn't to just say you visited and check the box, but to enhance your understanding of the school. Visiting campus is for your benefit: to experience Michigan Ross first-hand, to get to know Ann Arbor, and to picture yourself as a student here. Our Visit in Person days are designed for you to get to know the school better, to help you assess fit.
However, we recognize that not everyone can visit before they apply, so we've created several opportunities for you to get to know the school: you can connect with one of our 200+ student ambassadors, attend an in-person or online event, or get a sense of the Ross community through YouTube videos.
What should you prepare for your upcoming campus visit, and how should applicants go about this preparation?
In preparation for your visit, craft a schedule that makes sense given your interests, but be sure to leave time for organic connections because that can really give you a sense of the energy of a place. It is helpful to gather perspectives from many students but be mindful of how busy they are and keep conversations brief (no more than ~30 minutes is a good rule of thumb). Finally, be sure to leave time to explore Ann Arbor to see why our students love it here so much!
Make sure to check out our Prospective Student Guide, Admissions Blog, and student perspective on life in Ann Arbor for tips on how to prepare for the admissions process and how to make the most of your time in Ann Arbor. We also encourage you to connect with members of our community to pursue your personal interests:
If you have any questions about your visit, don't hesitate to email us at [email protected]
When is the best time to visit a campus? Are there times to avoid and when visiting during the best time, how do you put your best foot forward?
We hold visit days most Mondays, Thursdays, and Fridays while class is in session. You can meet our current students, sit in on a class (no classes available on Fridays), connect with admissions staff, and take some time to explore Ann Arbor. You also might consider setting up time with one of our Centers or Institutes to learn more about how Ross supports students interested in entrepreneurship, social impact, sustainability, and more.
We recognize that it might not be possible for candidates to visit before they apply, which is why we provide access to over 200 current student ambassadors on our website. Our student ambassador page provides the ability to filter by career interest, club involvement, pre-MBA location, and more. If you find a student ambassador with similar interests, feel free to reach out directly to learn more about classes, clubs, career opportunities, and life in Ann Arbor.
Another great time to visit Ross is for our interview days (by invitation only). On an interview day, you will complete your 1:1 interview and Ross' signature Team Exercise, connect with Centers & Institutes and current students, participate in a mock class, and tour our incredible facility. It's also a great chance to meet fellow interviewees who could turn out to be future classmates.
Michigan Ross wasn't the only school to answer these questions. If you'd like to see what the admissions teams at Berkeley Haas, Cornell Johnson, Duke Fuqua, NYU Stern, UVA Darden, and Yale SOM had to say, head here.