Sponsored Content
Visiting the UVA Darden School of Business campus is a great way to get to know the business school and gain valuable insight into the MBA program. It can also be advantageous to the application process, but only if you go about your visit in the right way. Without the right planning, your campus visit can amount to little more than a short vacation.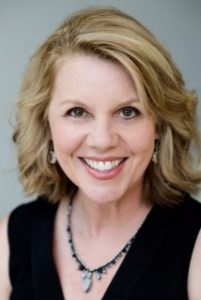 So, how do you make sure that you get the most mileage possible out of a trip to your target MBA programs? Dawna Clarke, the Executive Director of Admissions and Financial Aid, offers these tips and tricks for making your campus visit to UVA Darden a rousing success. 
How do you make sure that the school knows you visited campus?
We encourage applicants to think about visiting campus as an opportunity to get to know the school and its community a bit better and less of a "check box" to complete as part of the application process. We are aware when a student visits and our admissions database tracks this information. Take advantage of as many opportunities as possible to get to know our community, as this will help you determine if Darden will be a good "fit" for you. There are lots of virtual and in-person ways to get to know us:
Virtual:
In Person:
What should you prepare for your upcoming campus visit, and how should applicants go about this preparation?
Think about what you want to accomplish during the visit. Are you interested in connecting with students? Getting a feel for the classroom experience? Do you hope to meet with a specific faculty member? Advance planning will help you make the most of your visit.
We advise students, if possible, to familiarize themselves with the Darden community and Charlottesville in advance of visiting us on Grounds so you can bring thoughtful questions. You can read our school blogs, read student profiles, watch student-led webinars, and check out the Charlottesville and County of Albemarle websites.
When is the best time to visit a campus? Are there times to avoid and when visiting during the best time, how do you put your best foot forward?
We offer a variety of opportunities for prospective students to visit the grounds. Your personal schedule and what you hope to get out of the visit will influence what you want to do. If you have questions, feel free to reach out to us in admissions to ask details about what is possible for each event. For example, if your schedule only allows a Friday or Saturday visit, you won't be able to sit in on a real class, but you will be able to observe a mock case and still meet current students, faculty and staff. We can help you plan a visit so that you get the most out of it.
UVA Darden wasn't the only school to answer these questions. If you'd like to see what the admissions teams at Berkeley Haas, Cornell Johnson, Duke Fuqua, Michigan Ross, NYU Stern, and Yale SOM had to say, head here.