Each week we collect all the MBA news that's fit to print and provide a quick overview of the latest trending topics from top business schools around the world.
Here's your quick MBA News You Need digest for the week of October 11, 2018.
NYU Stern's Creative Destruction Lab-NYC Accepts 27 Startups for Inaugural Cohort
NYU Stern received hundreds of applications for the inaugural cohort (2018-19) of the Creative Destruction Lab in New York City (CDL-NYC). After an exhaustive review of founders from some of the world's most prestigious research institutes, Stern selected just 27 ventures to take part—9 percent of all applications. Members of the inaugural Creative Destruction Lab have spearheaded disruptive innovation in the realms of artificial intelligence, robotics, material science, therapeutics, and medical devices.
The cohort now begins a nine-month program dedicated to helping each venture scale through structured, objective-based mentoring linking venture founders with entrepreneurs and investors. Each venture will also receive support from NYU's business, technology, medicine, science, analytics, and engineering faculty, as well as scientists and economists who can help them reach critical milestones.
"We are creating the premier ecosystem of entrepreneurship education and programs here on the east coast, in the heart of New York City, that fuels the demand for highly inspired ideas with equally high potential for impact," said Raghu Sundaram, NYU Stern dean.  "I am excited by the strides CDL-NYC has made in taking us closer to this vision." (NYU Stern News)
Georgetown's McDonough School Opens New Venture Lab School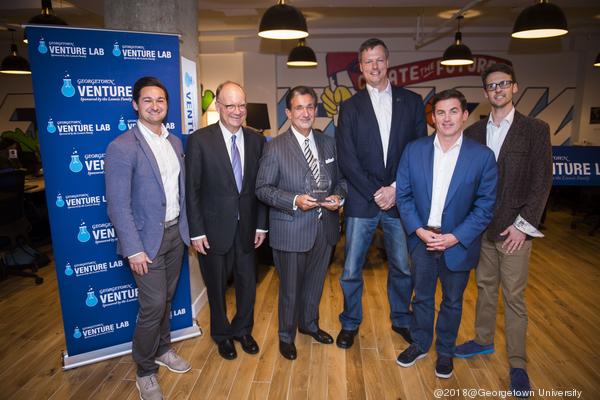 The Georgetown Entrepreneurship Initiative at McDonough School of Business this week announced the launch of a new business Venture Lab to be housed in a WeWork space near the White House. And it's proving extremely popular with alumni ventures already. Within just a week of space becoming available, half the spots have been filled.
The venture lab, a 90-person co-working concept for alumni entrepreneurs, will be used to facilitate business growth by connecting businesses with faculty, mentors, investors, and talent (programmers, lawyers, marketers, etc.).
There is no requirement to take advantage of WeWork's built-in resources; unlike accelerators, there is no membership period or set curriculum. It's a support model system that allows ventures to use what they want when they want. Any Georgetown University graduate can participate in the WeWork venture lab. Right now, more than 50 individuals and 28 companies from a wide range of industries have signed up for space.
"We want to continue to provide that entrepreneurial spirit into the Washington business community," said Jeff Reid, the founding director of the Georgetown Entrepreneurship Initiative. "Ultimately, we believe that D.C. is a great place to start and grow a business, and as a major university in this area, we want to be a big part of growing the ecosystem." (Washington Business Journal)
IESE to Offer New Flexible Duration MBA: 15 or 19 Months
IESE Business School just announced a new, flexible duration MBA program for the Class of 2021. Applicants admitted in 2019 will have the opportunity to choose whether they want to take to complete their MBA in 15 or 19 months. This approach allows students to customize the intensity of their curriculum by allowing them to expand or contract their course load, depending on their unique needs.
"I am thrilled to announce to my network that starting with our next intake (September 2019, Class of 2021), we will be offering students the option to complete the full-time MBA program in either 145 or 19 months," said Pascal Michels, who leads IESE MBA admissions.
Amazon Ditches Secret AI Recruitment Tool Revealed to Show Gender Bias
In an effort to automate parts of the recruiting process, potentially reducing bias, Amazon has been trying out an AI recruiting tool. But this week Reuters announced the tool had an unexpected glitch that actually inserted bias with regard to gender. The e-commerce colossus has since scrapped the program and will re-evaluate how it scouts top talent, but it had been in use reviewing applicant resumes since 2014.
The program was designed to use AI to assign job candidates a score from one to five stars. Only it was discovered that the ensuing results disadvantaged female applicants. What happened? In vetting applicants, the computer recognized that males dominate the tech industry was male-dominated, which it interpreted as a pattern to perpetuate. In essence, the system taught itself that male candidates were preferable and penalized any resume that included the word "women's." Even after Amazon edited the program to eliminate gender bias, concerns about damage already done were great enough to lead the company to scrap the project last year.
For other companies looking for ways to use AI to augment and streamline the recruitment process, Amazon's experience offers a cautionary tale out of Amazon. (Venture Beat)
Yale SOM Study Doubles Undocumented Immigrant Estimates in the United States
The United States is likely home to far more undocumented immigrants than previously estimated, according to a recent study by Yale School of Management researchers. The actual population is likely closer to 22 million, almost double  previous estimates of 13.1 million, their research suggests. The researchers reached these new estimates using mathematical modeling on a range of demographic and immigration operations data. Even with parameters set to yield the most conservative estimate, that number would be at least 16.7 million undocumented immigrants.
The results are shocking and debunk decades of data put together by the Census Bureau's annual American Community Survey, the only method used for the last 30 years. The new approach uses information such as deportations, visa overstays, and demographic data (death rates and immigration rates) to arrive at a much more nuanced figure. After running a million simulations, the 95 percent probability range is 16 million to 29 million undocumented immigrants.
"Our original idea was just to do a sanity check on the existing number," says Edward Kaplan, a Yale SOM professor of operations among the study's authors. "Instead of a number which was smaller, we got a number that was 50 percent higher. That caused us to scratch our heads." (Yale Insights)
Johnson Students Vote to Enact Grade Non-Disclosure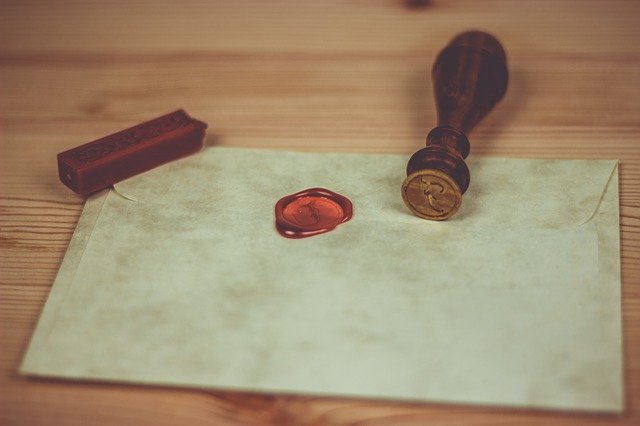 After a year-long study initiated by the Johnson Student Council to "evaluate the alignment of academics and recruiting," students at Cornell's Johnson Graduate School of Management have "voted to enact a policy of grade non-disclosure" in which two-year, one-year, and Johnson Cornell Tech MBA students need not "disclose their grades to recruiters until after a full-time, post-graduation job offer has been extended."
"We hope that grade non-disclosure will encourage students to take more academic risks and think holistically about their education, personal development, leadership, and the impact they want to have in the future," Associate Dean for MBA Programs Vishal Gaur wrote.
Victoria Wilmarth (MBA '18), who is now a hospital administration fellow at Brigham and Women's Hospital, believes the vote could help strengthen an already collaborative community.
"This vote helps bring Johnson's academic experiences into alignment with the school's values," she said. I think this will deepen students' commitment to collaborative learning and support academic risk-taking for professional and personal development.
You can read the entire Johnson Business Feed article here. (This item has been reprinted from its original source, metromba.com)