Sponsored Content
The U.S. News and World Report ranks Duke University's Fuqua School of Business #11 in the U.S., The Economist ranks it #13, while Forbes and the Financial Times rank Duke Fuqua #14 and #19 respectively. The school has been able to reach such heights due to its close-knit community, customizable education opportunities, and exceptional career management.
The school offers multiple MBA program options including:
Daytime MBA: This full-time MBA program offers 14 concentrations and is ideal for individuals looking to grow into a new type of leader.
Weekend Executive MBA: Designed for goal-oriented, seasoned professionals, this MBA program can be completed in as little as 19-months without interrupting your work.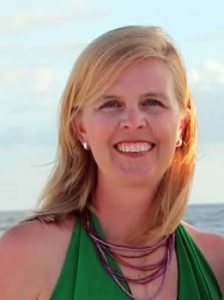 So, why should you attend Duke Fuqua? Allison Jamison, the Assistant Dean of Admissions, gives her top reasons for choosing a Duke MBA.
1. What sets your campus culture apart from others? What type of MBA applicants would best be suited to your culture?
Duke's culture is one of collaboration, support, ambition, and fun. We are attracting and nurturing a new kind of business leader, one who thrives on difference, has the power to bring out strength in others, and moves an entire team forward toward a common purpose. That's why it feels different here—more supportive, collaborative, immersive, and diverse.
Ultimately, we measure the success of our graduates by their impact on workplaces and the world around them, by their relationships and reputations. We help them develop the skills to analyze options, an open mind to appreciate other perspectives, and a leadership style that inspires entire organizations to do better while doing what's best. We recruit students from around the world who share these values.
2. What are the top industries your MBA graduates enter, and how does your program work to develop relationships in those industries for the best career opportunities?
For the past several years, the largest group of our graduates, around 34% percent, chose to enter into a consulting role after graduation. This choice reflects the breadth of Fuqua's curriculum offerings as well as the diversity of our class—consulting takes many different forms and spans industries and job functions. We also have large portions of the class choosing financial services, marketing, and healthcare, among others.
Our Career Management Center (CMC) staff each focus on specific industries and have built strong networks and deep industry knowledge to help students find the best job for them. We host over 200 companies on campus each year, and the CMC conducts workshops and training sessions for students to prepare them for internship and job interviews. We also have a group of second-year Career Fellows, who have been chosen and trained to assist first-year students for everything from resume revision to mock interviews to networking. These Career Fellows are a great resource, as they have just gone through the recruiting process themselves and have lots of guidance to share. The CMC also leverages its network to help students coordinate Week in Cities trips.
Durham is part of the Research Triangle Park (RTP) area of North Carolina, which is home to a number of healthcare and consulting firms, whose leaders are frequently on campus. Traveling to interviews and site visits is easy—Fuqua is just 25 minutes from the Raleigh-Durham International Airport, so both domestic and international travel is easy and accessible. Other programming around career networking includes the Distinguished Speaker Series, conferences, and case competitions.
3. What geographies do most of the MBA's who enter your program come from?
Our students come from across the US and around the world. Almost 40 percent of our incoming class holds an international citizenship, and represent forty-four different countries. Our domestic students are similarly diverse, and come from every part of the country. The largest percentage of the class (26 percent) come from the Northeast, and representation from other parts of the country ranging from 10 percent (West) to 23 percent (South). You can see a typical class profile on our website.
4. In regards to the student experience, what sets your program apart? 
To begin with, the Fuqua curriculum is set up into terms, as opposed to semesters. So, in each year, you will have four, six-week terms. The term structure allows to you begin taking electives earlier in your experience, so that you can take electives in your field of interest before you start your summer internship. The structure also allows tremendous flexibility for you to make your MBA experience exactly what you want it to be. And you can choose to have up to two different concentrations—again allowing you to really customize your experience.
Our program also starts with a three-week Global Institute, where you will do teambuilding activities and take two courses: Leadership & Ethics in Organizations and Global Institutes and Environments. These courses are the foundation for the rest of your courses at Fuqua.
We have lots of opportunity for international experience, including our Global Academic Travel Experience (GATE), international exchange programs, the Fuqua Client Consulting Practicum (FCCP), and others. For students wanting exposure to real-world problems and solutions, we offer programs such as FCCP, the Program 4 Entrepreneurs (P4E), Fuqua on Board, and others.
Student clubs are also an integral part of the Duke MBA experience, as these clubs provide opportunities for leadership, networking, case competitions, and more.  Fuqua is truly a student-run school, and our students are able to actively contribute to the culture, environment, and curriculum. From Career Fellows to Admissions Fellows to Leadership Fellows, our students are contributing to the full Fuqua experience. 
Duke Fuqua wasn't the only school to answer these questions. If you'd like to see what the admissions teams at Berkeley Haas, Cornell Johnson, Michigan Ross, NYU Stern, UVA Darden, and Yale SOM had to say, head here.