Sponsored Content
The U.S. News & World Report ranks the University of Virginia Darden School of Business #13 with The Economist ranking them #10 and the Financial Times ranking the school at #32 and Forbes ranking them at #11. UVA Darden was able to achieve these results through a unique educational experience, global courses, and exceptional faculty.
UVA Darden is home to a few MBA program options, including:
Full-Time MBA: This full-time program takes a case-method approach to learning, which includes classroom learning and experiential learning opportunities built into the curriculum.
Executive MBA: Students in this program can learn in either D.C. or Charlottesville with flexible scheduling so you can continue to work full time while earning your MBA.
But those are just the facts. What's at the heart of UVA Darden, making it stand out as an MBA program and a business school? We talked to Dawna Clarke, the Executive Director of Admissions and Financial Aid, to find out.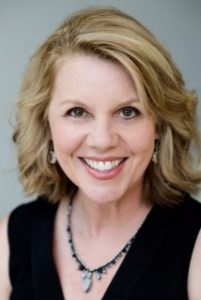 1. What sets your campus culture apart from others? What type of MBA applicants would best be suited to your culture?
For the past seven years in a row, The Economist has named Darden the world's best educational experience. That's because a depth of learning happens at Darden that does not happen anywhere else. It's intensive. It's inspiring. It's life-changing.
There are many factors that set the Darden education experience apart:
Our thoughtfully orchestrated classroom, rooted in the case method and experiential learning, will develop your leadership voice. There are no lectures. As a student, you are a participant—not a recipient of lectures.
Modern business is fast and pressured, and Darden's experience is purposefully intense. We prepare you for a high-performance career as a global leader.
More than any other school, you will have access to faculty and work side by side with your professors in a culture of mutual respect.
And Darden professors are committed to the here and now of business. They aren't in an ivory tower; every day, they make a near-term impact for people and for organizations. They will make a near-term impact for you.
Darden attracts students who are ready to roll up their sleeves and immerse themselves in their MBA experience; students who want to be challenged and pushed, and who want to grow.
Darden students regularly comment on how they weren't expecting the level of community and support they find amongst their classmates and faculty members. Beginning with our tradition of daily First Coffee with the entire school and reinforced by annual student-led initiatives like Resilience Week, Love is Love Week, Global Week and many others, Darden students are eager to share in and appreciate one another's passions, backgrounds, and interests.
2. What are the top industries your MBA graduates enter, and how does your program work to develop relationships in those industries for the best career opportunities?
The top industries Darden graduates enter are consulting, financial services, and technology. Darden's Career Development Center (CDC) closely collaborates with employers from around the world in a wide variety of industries, Darden student clubs, faculty, and staff to create experiences in which students achieve their careers goals and recruiting partners hire from Darden's wide variety of talent.
The CDC's employer engagement team brings over 125 recruiting companies to Darden's Charlottesville Grounds and hosts nearly 225 recruiting events annually—providing students with exceptionally strong opportunities to network, attend company briefings, office hours and interview on the Darden Grounds. The CDC team also coordinates a number of opportunities for students to engage with employers outside of the Darden Grounds. The Darden Career Link lists over 200 active job postings for students and employer partners to partake in a virtual recruiting and application process and "job treks" around the country brings students inside corporate headquarters of the world's biggest finance and tech companies.
The CDC's career advising team brings a wealth of expertise and decades of industry-specific experience to its role in helping students achieve their career goals. CDC's career advisors offer individualized support, weekly career education classes and daily opportunities for students to practice and develop the tools they need to become the next generation of business leaders powered by purpose.
3. What geographies do most of the MBA's who enter your program come from?
Darden is a global business school with students hailing from all corners of the world. Almost a third of the Class of 2020 are international students, representing 36 different countries and speaking a total of 44 different languages. Many of our US students have worked or studied abroad. Collectively, these global experiences and perspectives create a diverse community that only deepens the conversation and learning.
Darden is located in Charlottesville, VA, which is a flourishing, diverse, high-energy city. It was named the happiest city in the United States and the fastest-growing venture capital ecosystem in the United States, with a booming entrepreneurial community.
Our students come from all over, and after graduation, they go all over. Darden's dynamic, global network is one of the most powerful, passionate, successful and engaged alumni networks on the planet! Our 16,000-plus graduates are making bold moves in 90 countries around the world.
4. In regards to the student experience, what sets your program apart?
Darden's biggest differentiator is our core curriculum, with each class being taught entirely by the case method during this first year. In addition, the level of preparation from faculty to cultivate a highly impactful classroom experience is another differentiator. The bar for teaching at Darden is set extremely high, and our faculty have been ranked No. 1 by The Princeton Review in 2017 and by the Financial Times from 2014-2018.
Darden boasts 15 research centers and initiatives ranging from the Batten Institute for Entrepreneurship and Innovation to the Richard A. Mayo Center for Asset Management, to The Institute for Business in Society. Here, students can join a community of experts and benefit from a communal passion of advancing knowledge and business practices.
Cementing the School's belief in developing global leaders, every full-time Darden MBA student is able to attend a Darden Worldwide Course without paying for course fees. Last year, the list of Darden Worldwide Courses expanded to 19 faculty-led global learning opportunities in locations such as China, Cuba, Germany, Japan, South African, and many others.
UVA Darden wasn't the only school to answer these questions. If you'd like to see what the admissions teams at Berkeley Haas, Cornell Johnson, Duke Fuqua, Michigan Ross, NYU Stern, and Yale SOM had to say, head here.