NYU / Stern has had its finger on the pulse of fashion and luxury for quite some time.  The Luxury & Retail Club has been available to Stern MBAs since 2004 and the school launched a Luxury Marketing specialization in 2009.  As the industry space keeps evolving while growing, NYU / Stern has met demand with a new one-year Fashion & Luxury MBA program.  In this edition of Fridays from the Frontline, we hear from a candidate about one of the major components of the program: an international industry immersion.
NYU Stern Fashion & Luxury MBA International Immersion in Milan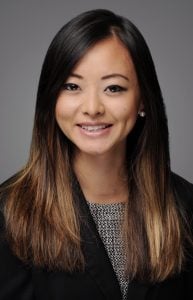 By Denise Zhu, MBA '19 Candidate, NYU Stern's Fashion & Luxury MBA program
While most MBAs spent their breaks visiting family and traveling the world with friends, I had the opportunity to spend two weeks with 26 of my classmates in New York City and Milan—living, learning and breathing European luxury. This immersion is a critical component of NYU Stern's new Fashion & Luxury MBA program as several of the preeminent luxury fashion companies make strides to become lifestyle brands that produce in more than just one industry. During our week long visit to Milan, we were able to visit a host of companies and put to task in-classroom theoretical discussions and case studies.

Stop 1
Vitale Barberis Canonico, also known as "probably the oldest wool mill in the world"
We ended our Monday evening with a visit to the Vitale Barberis Canonico showroom in the heart of Milan. Though you might not have heard of Vitale Barberis Canonico, the brand is likely integral to most of the suits you own! As one of the oldest woolen mills in the world, it supplies fabrics for brands such as Zegna, Massimo Dutti, and Suitsupply.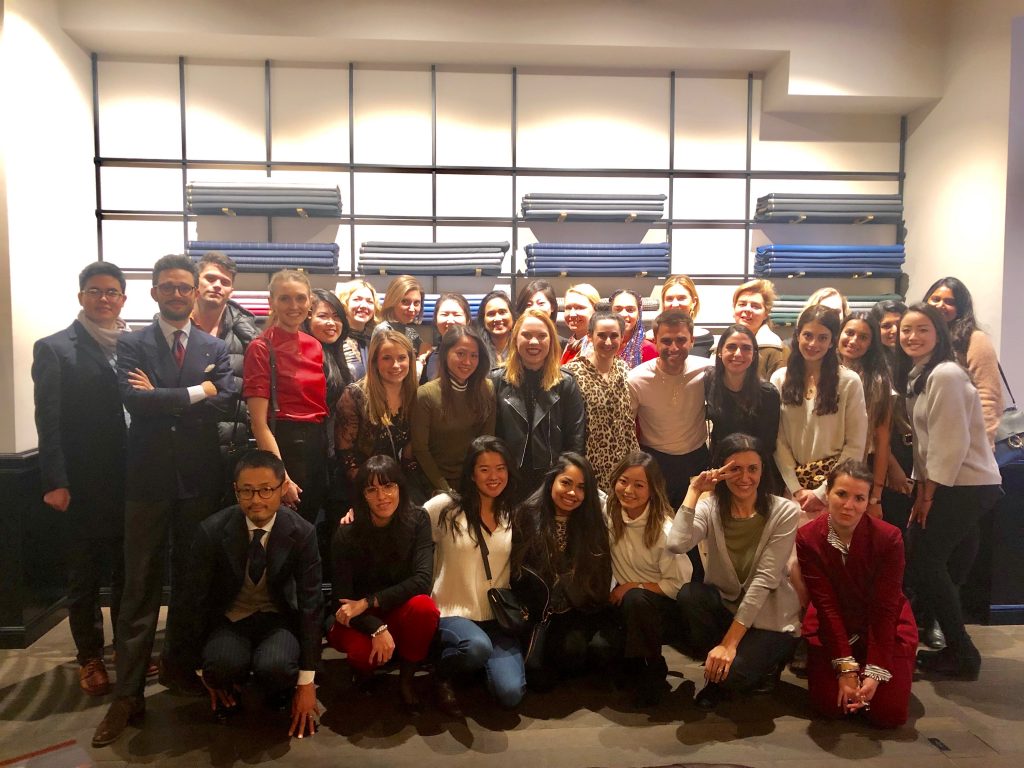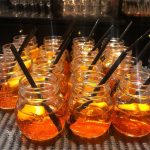 Our visit to the showroom started with a warm welcome by the Global Communications Manager, Simon Ubertino. After giving us a holistic overview of the firm and its production process, Simon highlighted a very new challenge that most suppliers are facing today—transitioning from the role of a supplier to a brand. As the retail world gears toward a more e-commerce-centric world, this shift has opened up doors to suppliers such as Vitale Barberis Canonico to build a direct-to-consumer business. After the presentation, we chatted with Simon and a number of employees about their career paths while munching on delicious aperitivo drinks and snacks.
Stop 2
Mantero, one of the oldest and largest family-owned textile companies in Como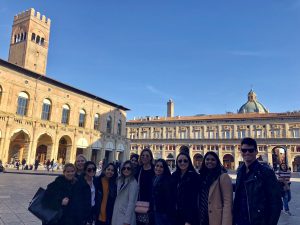 As a consumer, I simply always assumed that a Gucci scarf came from the Gucci factory. Little did I know, Gucci and Prada scarves are often made in the same factory, by the same manufacturer! During our three-hour visit to Mantero, we got to see the entire production process, from design to digital printing. During the last hour of our visit, we met the fourth-generation owner, Lucia Mantero. She gave a candid presentation highlighting how her family business has adapted to the rapidly changing retail industry. For example, Mantero revamped its office to consolidate all departments into one single building to optimize operational efficiency. Throughout the tour, we saw a range of different office setups from the start-up-like design area to the well-organized design archive library.
Stop 3/4
All about cars! Lamborghini and Ferrari 
Prior to the trip, I didn't necessarily think how similar the luxury car and clothing industries were to each other. We spent the morning at the Lamborghini Museum, where we saw how each car is produced.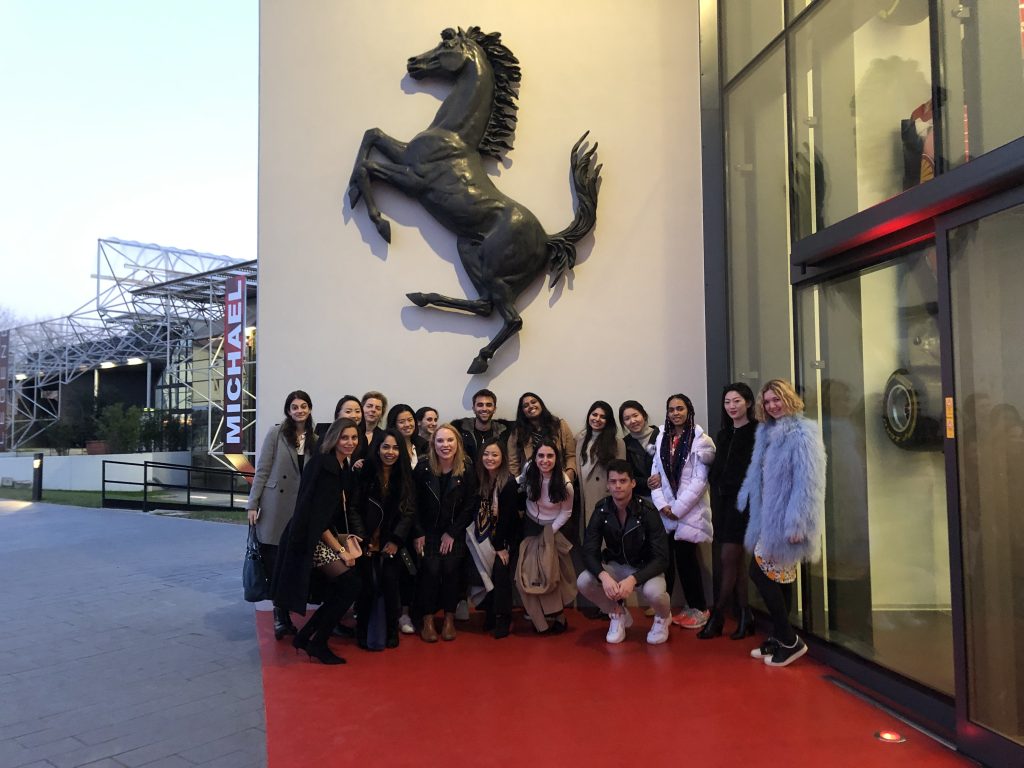 Watching the whole supply chain was truly an eye-opening experience; from seeing the seamstress hand stitch pieces of leather for the seats to watching the engineers assemble the engine, each Lamborghini station was filled with superb craftsmanship and precision. While the Lamborghini visit highlighted optimal supply chain and quality, the Ferrari visit highlighted another important aspect of retail—customer experience. At the museum, guests can fully immerse themselves in the whole Ferrari experience by driving on the race track and staying at the Ferrari hotel.
My week in Milan allowed me to immerse myself in real-world business and connect ideas beyond case studies and textbooks. It was a learning experience showing me just how quickly the luxury industry is evolving.