Coinciding with this year's Oxford Business Forum Africa: Single Market, Global Outcomes, Oxford University Saïd Business School announced developments regarding scholarship opportunities for talented African MBA students. The Oxford Grace Lake Scholarship, which offers partial funding to an MBA candidate from Africa, has been extended three years. The Adara Foundation Scholarship launched a full scholarship for an exceptional female MBA candidate from Africa.
Oxford-Grace Lake Scholarship for Nigerian Students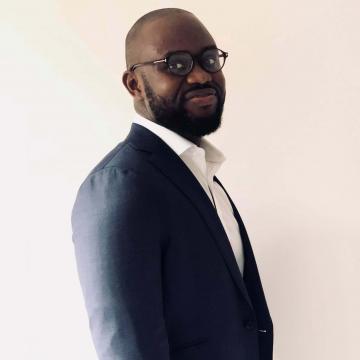 The Oxford-Grace Lake Scholarship is part of an Africa Initiative to recruit more students from across the continent. To be considered for partial funding, you must be a resident of Nigeria and demonstrate outstanding academic achievement. The scholarship was made available by Grace Lake Partners CEO and Oxford Saïd alumnus, Ladi Delano. A Nigerian himself, Delano is delighted to give the same opportunity to other young Nigerians.
The first Oxford-Grace Lake award winner was Mofe Ibrahim Binitie in 2016. During his studies, Binitie was co-chair of the Oxford Africa Business Network and was on the Dean's list of students. Since graduating, Binitie co-founded Nigeria's first online volunteering platform bethedifferenceng.org.
To apply for this year's scholarship, no separate application is needed for the 2019-20 year. Read more here.
Adara Foundation Scholarship for African Women
On International Women's Day, Dean Peter Tufano announced the new Adara Foundation Scholarship program for female African MBA students. In partnership with the Adara Foundation, the full scholarship is available for exceptional female MBA candidates from across Africa. The goal being to empower women and advance education in Africa.
The scholarship is open to female MBA candidates of any African nationality, with a preference for Nigeria, and covers full MBA program fees and living experiences. To be considered, the candidate must demonstrate a commitment to return to Africa and contribute to Africa's business and socio-economic development. No separate application is needed to apply for the 2019-20 year.
"My hope is that the Oxford – Adara Foundation Scholarships will inspire others to consider taking similar action to support African women who have a vital role to play in the global economy, and particularly within Africa," said Yvonne Ike, founder of the Adara Foundation.
Oxford Business Forum Africa Conference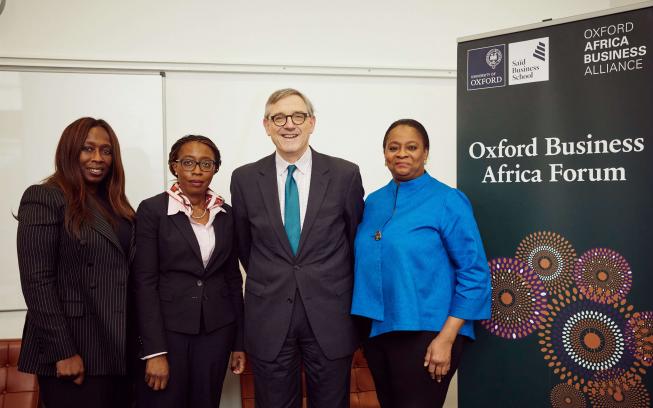 The announcement of the Adara Foundation Scholarship was made during the Oxford Business Forum Africa conference, which was hosted by the Oxford Africa Business Alliance and explored the African Continental Free Trade Agreement (AfCFTA). The event discussed whether the AfCFTA would increase the continent's economic output and the other significant benefits it represents. In particular, the conference highlighted how the Agreement could indirectly empower African women, and impact the public and the private sector.
Overall, the Forum provided "a vibrant platform, which raised awareness of the business opportunities that exist on the continent, explores challenges faced by entrepreneurs and investors doing business in Africa and offers a prognosis for future growth," said Tammy Brophy, chair of the Oxford Africa Business Alliance. "We are proud to have had over 11 percent of each Oxford MBA cohort hailing from Africa in recent years, which is significantly higher than other business schools, where the average is 2 percent. By learning directly from leading business people working in Africa, the Forum focuses on understanding the interconnected nature of business, the diversity of markets and consumers in African countries, and the innovative approaches businesses adopt to maximize their impact."