In this edition of MBA Admissions Brief, in which leading business schools provide guidance for your application and insight into their program, we hear from Cambridge Judge Business School.  Highlights of Judge's MBA program include its condensed timeline of just one year, its dedication to international diversity, and its unique curriculum that gives students additional learning opportunities in the form of seminars, consulting projects and workshops.  Read on for tips and info from Margaret O'Neill, Head of MBA Admissions, Marketing and Careers of the Cambridge MBA programme.
What would you say to someone who's applying next fall and just getting started in the MBA application process now?
Research thoroughly the landscape of business schools and MBA programmes that interest you and be methodical about how you gather information and use it to inform your decisions. Include all the factors that are important to you, whatever they are. Think a little further and wider about your current role and how you can really maximise your experiences and impact there, to improve your profile when you come to apply.
At Cambridge Judge Business School, we want people who are intelligent, curious, and energetic, and keen to contribute to our community, as well as achieve great things for themselves. We recruit around 200 students each year, each with at least three years' work experience; while we look for those who have excelled academically and in their workplace, we also look for those who are highly motivated, who thrive under pressure and who have some international experiences through their work, accompanied by a global outlook.  We look for those who are confident, creative and innovative, those who can collaborate and have strong interpersonal skills, and who balance an interesting and varied life outside of their work. We advise prospective students to start their relationship with us early, to make an effort to meet us in person before the formal application process begins and if not to develop links online as much as possible. We travel all over the world to MBA Fairs, to CJBS alumni events and we host 'meet ups' in key regions from South America to China. Meeting Cambridge MBA staff and alumni in person is a great way to discuss the features and value of a Cambridge MBA, and an educational experience at Cambridge more widely.
What's the one thing MBA candidates should know about selecting a recommender?
Supporting your Cambridge MBA application with a strong letter of recommendation will significantly improve your application and can be seen as equally important alongside your application essays. Your letter of recommendation can speak more about your work ethic overall and your competencies, than just your essays alone can demonstrate. A true and fair assessment can only really be given by someone who has monitored you and had the opportunity to develop their opinion about your skills and aptitude over a period of time.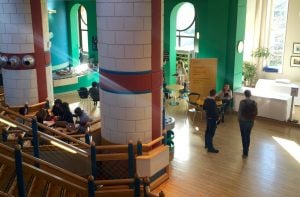 What's your program's most exciting change, development or event coming up in the year ahead?
In the year ahead we will be gearing up to celebrate 30 years of the Cambridge Judge Business School in 2020. Founded in 1990 as the Judge Institute of management Studies, the MBA programme started very soon afterwards with initially a somewhat smaller cohort of students than the 200 plus we welcome today.
Of the big trends in business education right now (tech, globalization, analytics), what are you doing or innovating in one (or all) of these spaces?
The big trends are covered in some of the Electives that the students select and specialize in the second and third terms, (Lent and Easter Terms). So, we offer Fintech strategies and Healthcare sector electives, for example. We have Data Analytics as part of the elective catalogue with an additional workshop on Coding this year.  We also run programmes covering 'Globalisation', a focus of macroeconomics and various international business offerings, as well as in the programme for 2019/20 we have a new International Finance elective.
What would you like to highlight about your post-MBA career placement success?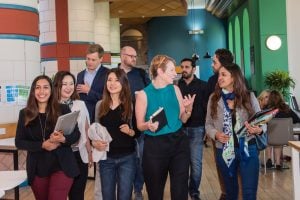 In the latest 2019 MBA Employment Report, 93% of job seekers receiving job offers within three months of completing their studies and 19 members of the class starting their own companies straight out of the MBA. Our MBA 2017/18 graduating class are now working in 24 countries around the globe, with almost half of the class choosing to continue their careers in the UK. 96% of those seeking jobs switched at least country, function or sector and 33% switched all three, demonstrating the global nature and significant impact of the Cambridge MBA.
Recruiters from across the world maintain a strong relationship with the Cambridge MBA, working with us to identify the talent needed to drive global business. Over 100 organisations recruited from the class of 2017/18, with 22% of the class moving into consulting roles and 17% into roles in the finance sector. Just over half of the class moved into roles in industry, with 75% of those roles in the technology/internet/e-commerce sector. This reflects both the continued global growth in the technology sector, and Cambridge Judge Business School's unique place at the heart of one the most successful technology clusters in Europe.
CJBS and the University of Cambridge provide unrivalled opportunities for networking and learning.