In May, the University of Virginia Darden School of Business received the largest gift in the school's 64-year history. Frank M. Sands Sr. (MBA '63), the founder of Sands Capital Management, gave a donation of $68 million to create a new institute for lifelong learning, to support faculty, and to improve campus facilities.
Sands Institute
The Sands Institute for Lifelong Learning will offer innovation opportunities for both degree and non-degree learning, including online spaces. The $20 million endowment will improve Darden's portfolio of online courses to help extend the school's reach globally. It will also empower Darden faculty to innovate and redesign courses and curricula to help meet leaders' evolving needs at all career stages.
Sands Professorship Fund
The gift will also go toward creating the Sands Professorship Fund. Comprised of $21 million from Sands and $14 million in matching funds from the Bicentennial Professors Fund, the new fund will support degree-focused faculty. Specifically, the fund will support 12 new faculty chairs in everything from case writing to course and program development. The fund will also create four distinguished professorship chairs in honor of Darden professors:
John Forbes, the first professor at the Darden School. He died in 2018 at 107 years old.
Bob Landel, who retired this year after 50 years of teaching operations.
Yiorgos Allayannis, who is a finance professor and master teacher of the case method.
Dean Emeritus and University Professor Bob Bruner, who was dean from 2005 to 2015.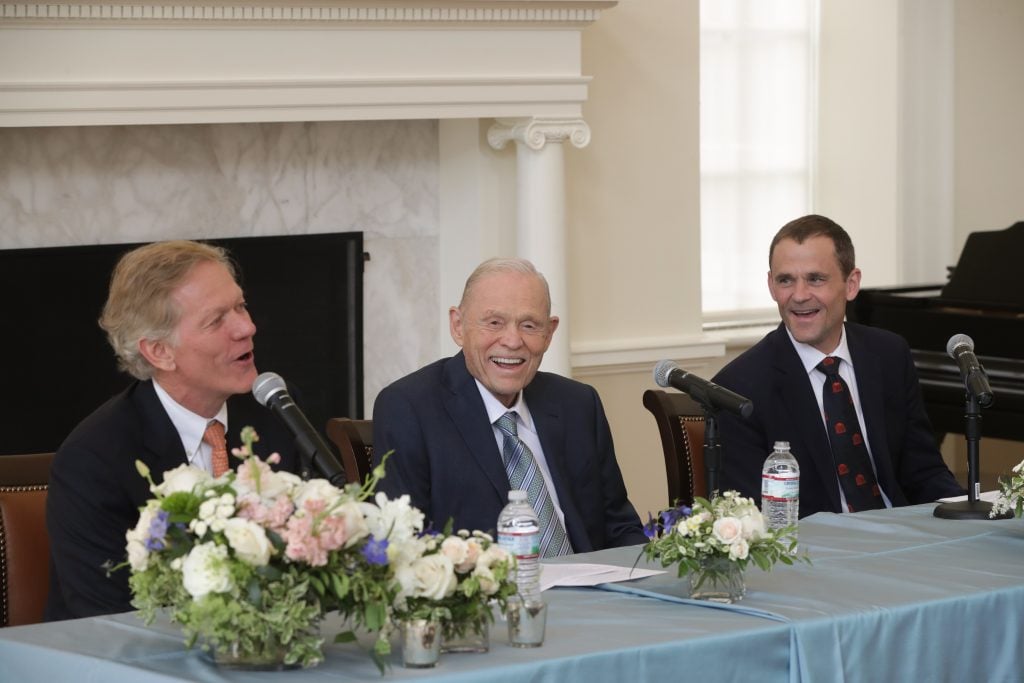 UVA Inn at Darden and Conference Center
Sands' gift will also jumpstart construction of the new UVA Inn at Darden and Conference Center for Lifelong Learning. The gift funds $20 million of the total $90 million needed to complete the project. Once built, the inn will be named the Frank M. Sands Sr. (MBA'63) UVA Inn at Darden and Conference Center for Lifelong Learning. It will include a 199-room hotel, a five-acre arboretum, and a conference center.
Alumni Hall
Finally, $7 million will go toward renovating the C. Ray Smith Alumni Hall.
"We are humbled and grateful for the Sands' longstanding support and this incredible new gift," said Darden Dean Scott Beardsley. "Frank and his family continue the legacy of the School's founders to propel the Darden School toward reaching the full potential of its mission to improve the world by inspiring responsible leaders through unparalleled transformational learning experiences."