For this edition of our Admissions Director Q&A series, we hear from the Indian School of Business (ISB).  An ISB alumnus and MIT Sloan Fellow, Dibyendu Bose is currently the Director of Admissions & Financial Aid (AFA) at ISB. He also heads the Office of Alumni Engagement and works closely with Dean Rajendra Srivastava in driving different strategic initiatives.
Earlier he has worked in India, United Kingdom and USA primarily in the corporate sector and also has had an entrepreneurial stint working in the Boston ecosystem.
Read on the learn more from Bose about ISB's Post-Graduate Program in Management (PGP), memorable application essays, and ISB's interview process.
Clear Admit: What's the single most exciting development, change, or event happening at ISB in the coming year?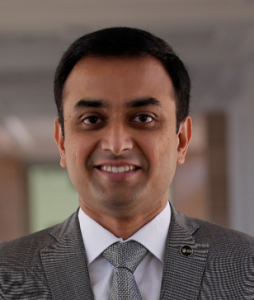 Dibyendu Bose: We are excited how our Post-Graduate Program in Management (PGP) is progressing towards becoming a globally top-ranked MBA program. We have recently been ranked #1 in Asia & 7th Globally (among one-year programs) by Forbes. Further, we have been ranked #1 in India year on year and 24th Globally by Financial Times. These are indicators of the efforts going on at ISB and reinforce that we are on the right track.
CA: What is the one aspect of your program that you wish applicants knew more about?
DB: This one-year flagship Post-Graduate Program in Management is our MBA equivalent. With more than 150+ international faculty teaching the programme, 43+ exchange options available to choose from and 1300+ job offers by 200+ companies, this one year is indeed a transformational year for the students at ISB.
CA: Walk us through the life of an application in your office from an operational standpoint. What happens between the time an applicant clicks "submit" and the time the committee offers a final decision (e.g. how many "reads" does it get, how long is each "read," who reads it, does the committee convene to discuss it as a group, etc.)?
DB: We follow a well-defined and global shortlisting process for the application reviews.
Each qualified application is reviewed by a well-trained group based on different evaluation criteria (academic qualifications, GMAT/GRE score, work experience, extra-curriculars, essays, recommendations, diversity, etc.). Post this, a pre-interview rating is generated and the same is considered to invite applicants for an interview.
The interview panel consists of alumni/senior faculty. Post the interview, a rating is generated and now this rating is combined with the pre-interview score to come to a final rating for a candidate.
All admits/rejects/waitlist student recommendations are presented to the Admissions committee (ADCOM). The ADCOM consists of a set number of alumni and faculty members. They have to approve/reject the recommendations made by the admissions team post review.
CA: How does your team approach the essay portion of the application specifically? What are you looking for as you read the essays? Are there common mistakes that applicants should try to avoid? What is one key thing they should keep in mind as they sit down to write?
DB: The essays are evaluated very carefully at ISB. We look for answers to the following questions:
Why is the candidate looking for an MBA?
Why now?
Why from ISB? Is the candidate able to identify the gaps and how will s/he bridge the same at ISB?
There are no right or wrong answers in the essays. The candidates should focus on their strengths and try and bring out their leadership qualities and uniqueness.
CA: How many essays would you wager you've read in your tenure at ISB? Thinking about the essays that have been the most memorable, is there something they have in common?
DB: As the Director of Admissions, I go through profiles year-round. I need to review essays not only for our flagship MBA programme, but also for our executive programs.
Essays give us an opportunity to listen to the voice of the candidate. They highlight diverse attributes of the candidates and help us understand the uniqueness one brings to the class. Some stories are truly inspiring and enable the applicant stand out among others.
I remember a unique essay from Didi Schoeman, Class of 2018, from South Africa. Didi had a filmmaking degree from the US and was working with National Geographic in Africa to produce documentaries.
He explained how he loved animals and believed in wildlife conservation. He added how he set up a conservation fund and started a conservation center for Rhinos. He wanted to do the MBA from ISB specially for the strong entrepreneurship focus we have in our program. That, he cited, would enable him to manage his Trust better.
CA: Could you tell us about your interview process? Approximately how many applicants do you interview? Who conducts the interview (students, admissions officers, alumni) and what is the nature of the interview (blind, non-blind)?
DB: Our usual selection ratios are between 1/6 to 1/7 from application to students in the class. For a cohort of 900 students, we interview approx. 2,500 students for the same. Over 500 alumni are involved in the blind interviews which are conducted in 5 major cities across India.