In this MBA podcast episode, we welcome special guest Shelly Heinrich, the associate dean of MBA admissions and director of marketing at Georgetown University's McDonough School of Business. Heinrich leads the MBA Admissions team in both its marketing and operational strategy to build awareness, recruit, yield, and retain the Full-time and Flex MBA programs. She also develops the integrated marketing strategy for the team and manages the internal marketing team and external marketing firm in the execution of its initiatives.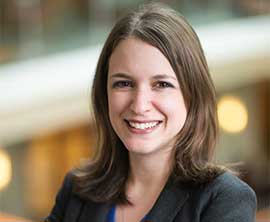 During her 5.5 year tenure at McDonough, she has served as Director and then Assistant Dean before being named Associate Dean. Most recently under her leadership, the team enrolled a Full-time MBA class with the highest GMAT in the program's history, and enrolled a Flex MBA Part-time Program class increasing the percentage of underrepresented minorities from 9 percent to 21 percent.
Heinrich is a senior marketing professional with over 15 years of experience in the higher education, corporate, and nonprofit sectors. Her responsibilities have included marketing, recruitment, business development, event planning, and public relations. With experience in five business schools, Heinrich brings a strong and tested knowledge of the business school industry and changing market trends.
Heinrich received an Executive MBA from the Georgetown McDonough School of Business, a Master of Education from the University of Texas at Austin and a Bachelor of Business Administration from Texas Christian University. She also completed a certificate of marketing from Georgetown University and currently serves as Vice President of Communications for her local PTA and is on the 2020 GMAC Annual Conference Advisory Board.
She joins us to talk about the location of an MBA program and how it may impact a student while studying, while learning outside of the classroom, while job/internship hunting and while working in the long term.
Topics covered include:
Hotspot regions/cities, such as NYC for finance
How D.C. has evolved in the past 10-15 years and what it means for McDonough students
If location is overrated or if MBA programs risk getting pigeonholed based on their location
…and more.

This podcast episode is brought to you by Georgetown McDonough School of Business.
You already know you're capable of greatness, but wondering just how much you can achieve isn't enough. To truly have an impact on the world, you have to go find out exactly what you're made of. It's what sets the doers apart from the merely curious. With a curriculum designed to prepare you for the global stage, plus access to all Washington, DC has to offer, Georgetown's McDonough School of Business is the perfect launchpad for your career. Get started at choosegeorgetown.com/mba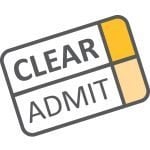 Introduce Yourself to Georgetown
If you like what you hear and want to connect directly with Georgetown, please provide your information. NOTE: By completing this form, you consent to having your information shared with Georgetown
If You Like What You've Been Hearing, Please Subscribe and Rate Us on iTunes!
We love seeing the audience for our podcast series continue to grow! Please, if you have enjoyed what you've heard, won't you take a moment to rank the Clear Admit MBA Admissions Podcast in iTunes? That can really help even more listeners find us. To ensure that you never miss an episode, you could even subscribe. If you have an idea for a future podcast, feel free to run it by us! Please send your pitch to [email protected].
This episode was hosted by Graham Richmond and produced by Contributing Editor Jonathan Pfeffer. Thanks to all of you who've been joining us! One more time: Ranking us in iTunes can help others find us, too, and subscribing means you'll never miss a podcast.