Each week we collect MBA news from around the world to give you a quick overview of the latest trending topics from leading business schools.
In your MBA News You Need digest for the week of October 28th, we give three reasons for visiting Chicago Booth, unpack the Class of 2019 MBA employment reports from Vanderbilt Owen and Rochester Simon, introduce six outstanding MBA alumni from Rice Jones, and delve into the MicroMasters MBA Core Curriculum at UMD Smith.
3 Reasons to Visit Campus by Chicago Booth
When deciding where to earn your MBA, the go-to moves are talking to alumni, attending a nearby event, and perusing the Clear Admit site. But one of the most insightful steps you can take is to visit campus. It's an excellent opportunity to get a sense of what life will be like as a matriculating student at a specific school.
Chicago Booth has launched an official campus visit program that runs Mondays, Wednesdays, and Fridays through December 6.
Here are the three reasons they think you should attend.
See Yourself as a Student: Chicago Booth's official visit day lets you sit in on a class, attend an information session, take a building tour, and meet fellow students.
Build Community: Business school is an opportunity to expand and deepen your network. When you visit the Chicago Booth campus, you  immediately connect with students and alumni.
Get to Know the City: Chicago is an exciting city. If you're going to be living here for two years, you want a chance to see what it's like and how it fits your style.
Read the full blog here.
Vanderbilt Owen Reports Record Earnings by MBA Class of 2019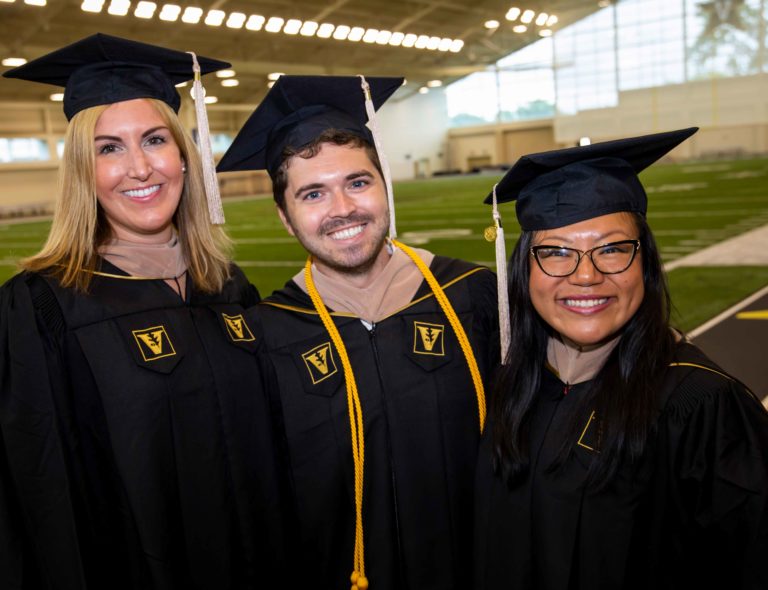 The Vanderbilt Owen MBA Class of 2019 set records this year for compensation. Graduates reached an annual base pay of $118,888, which marks a 7 percent increase from last year. When you combine that base salary with a $25,642 signing bonus, Owen's MBA class is filled with the highest earners in the school's history.
Other key facts from this year's employment report include:
Consulting was the most popular industry (27%) followed by healthcare (19%), technology (18%), and financial services (15%).
97 percent of all graduates received at least one job offer within three months of graduation and 95 percent accepted.
Most graduates chose jobs in the South (41%) followed by the West (15%) and Southwest (15%).
"The CMC Staff are very appreciative to work with a fantastic group of recruiting partners who provide a wide range of opportunities for our students," said Emily Anderson, Director of the Career Management Center.
View the full employment report here.
Rochester Simon Shares Highlights of 2019 MBA Employment
Rochester Simon Class of 2019 MBA graduates were also high earners this year. Average compensation, including base salary and sign-on bonus reached $142,000–a 17 percent increase from last year. Other key stats from this year's employment report include:
91 percent employment rate three months post-graduation.
Consulting is the most popular job function among graduates (36%), followed by finance/accounting (24%), marketing/sales (22%), and general management (9%).
Students mostly earned their job offers through the school (80%) via job postings, on- and off-campus interviews, job fairs, and other school resources.
Top employers of Rochester Simon MBA graduates include:
Accenture
Amazon
Bank of America
Citigroup
Coca-Cola
EY
Facebook
Google
McKinsey
PwC
Tesla
Learn more here.
Rice Jones Awards Outstanding Alumni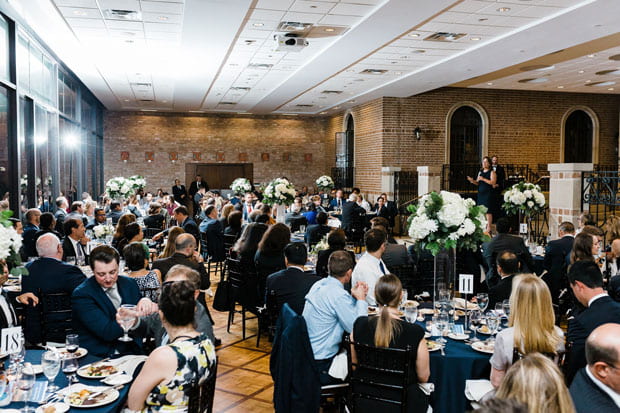 Every year Rice Jones recognizes alumni who embody the school's mission. Across six categories, Rice Jones looks for outstanding achievements and exemplary leadership within community, philanthropy, volunteering, and lifelong learning.
The 2019 Rice Business Alumni Awards ceremony took place on October 4th at the Cohen House. This year's awards recognized six incredible individuals who demonstrate industry excellence and sterling character:
Consumer Products: Tanu Grewal (MBA '05) is the vice president of marketing for AIEn.
Energy: Robert Gaudette (MBA '01) is the president of business solutions at NRG Energy.
Financial Services: Rob Royall (MBA '84) is a retired Partner from Ernst & Young.
Nonprofit: Sean Ferguson (MBA '01) is a global high education executive leading and transforming programs at top business schools in the U.S. and Asia.
Technology: Eric Elfman (MBA '95) is the co-founder of Onit, a legal project management software company.
Alumni Community Service: Robyn O'Brien (MBA '98) is the author of The Unhealthy Truth and the CEO and founder of Do Good, an advisory firm that helps global food companies, startups, and farms build a new food economy.
Read more about the ceremony here.
UMD Smith Online Learning Opportunity Sees Global Results
Since Fall 2018, more than 62,000 students have enrolled in the MicroMasters for Core MBA Curriculum at UMD Smith. Only one in five students are from the U.S., the remaining come from 186 countries and territories including Canada, the U.K., Indonesia, India, Nigeria, Brazil, Germany, and Australia.
The full curriculum includes a seven-course series hosted online via the edX learning platform. Students can take the full course or cherry pick offerings to develop a specific skill. If a student decides to complete all seven courses as a verified learner, they can transfer those credits to the Smith Online MBA program to complete their degree.
The courses are similar to what a full-time MBA student would complete. Each course is supported by assorted learning tools, including videos, simulations, case studies, and more. Many of the courses are self-paced and offered twice a year on a rotating basis. The next launch in the series is Data Analysis on December 2, 2019.
Click here to learn more.