The Wharton School is synonymous with an elite business education. It's known the world over as being home to one of the top MBA programs in the world—ranked #1 by the U.S. News & World Report, #2 by Bloomberg, #4 by The Financial Times and The Economist, and #5 by Forbes.
However, when it comes to the University of Pennsylvania's Lauder Institute, there's much less known about it.
About the University of Pennsylvania Lauder Institute

The Joseph H. Lauder Institute of Management & International Studies was founded in 1983 to provide a fully integrated business education. It prepares future leaders to work in global business, culture, and politics by delivering a unique curriculum and learning experiences focused on international management and global studies. A rigorous academic program where students earn a Master of Arts in International Studies, it combines tailored arts and sciences coursework with advanced language study and cultural immersion experiences for a highly unique experience.
Each class of 70 Lauder students joins a small, tight-knit community of passionate individuals. Taught by outstanding faculty known for their teaching as well as their research and publications, students graduate as global leaders in their respective fields.
MBA/MA Lauder Joint-Degree in International Studies
One of the most popular offerings at the Lauder Institute is the MBA/MA joint degree program. Students pursue one of six concentrations—Africa, East and Southeast Asia, Europe, Global, Latin America, and South Asia, the Middle East, and North Africa—while also enhancing their language skills, intercultural leadership, global network, and research.
As part of the curriculum, students will complete the full Wharton MBA degree program alongside an international course sequence in humanities and social sciences. Students will also work in teams on a master's thesis known as the Global Knowledge Lab (GKL). During this time, they'll develop their language, managerial, and cultural skills while working directly with an outside organization. It's a practical and yet analytical research undertaking that is unique to the Lauder program.
Top 10 Frequently Asked Questions about the MBA/MA
To really dig down into the MBA/MA joint-degree, we spoke with four different individuals at Lauder to get their take on the top ten frequently asked questions about the program.
Kenric Tsethlikai, Ph.D., Managing Director
Marcy R. Bevan, Director of Admissions and Alumni Relations
Kara Keenan Sweeney, Director of Admission Marketing & Financial Aid
Kim Conroy, Lauder Global Career Advisor
Here's what they had to say.
1.     How does the Wharton/Lauder two-year curriculum differentiate from a traditional MBA?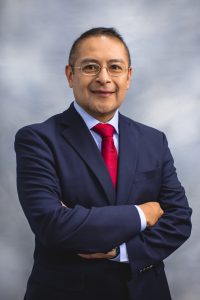 Kenric: The Lauder Program prepares leaders to understand broad and complex issues affecting business environments around the world. The M.A. Degree focuses on the political, economic, social and cultural contexts that have shaped and will continue to influence the business environment.
Another unique aspect of the program is how students develop analytical and leadership skills related to regions of the world. At the time of application, students apply to one of six Programs of Concentration:
Africa
East – Southeast Asia
Europe
Latin America
South Asia – Middle East – North Africa
Global
2.     What special admission qualities does a candidate need for the Joint program?
Marcy: The candidates who apply for the Lauder Institute must speak a language, in addition to English: the language and the language-level depend on the Program of Concentration. All candidates must take a language test, known as an Oral Proficiency Interview (OPI), as part of the application.
In addition to proficiency in a second language, successful candidates usually have international experiences – either studying outside of the US, or working outside of their home country for a period of at least three months. An interest in regional studies and immersive learning outside of the United States during the two-year program is a must.
3.     Do summer internships work the same way as a traditional MBA?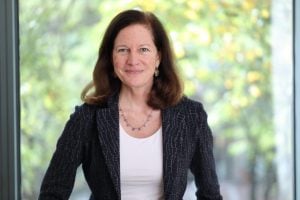 Kim: While the internships offered and accepted by Lauder students work similarly to those of traditional MBAs, there are a few notable differences in the recruiting process. The Lauder 's network of roughly 2,000 Lauder alumni and students represents a very tight-knit global community of professionals who go to great lengths to support each other.
Second-year Lauder students, for example, run a program called "Giving Forward" where they help the first-years prepare for the competitive recruiting process on a sector-by-sector basis. In addition, each fall, over 50 alumni host one-hour video conference Career Chats with small groups of Lauder students. After briefly speaking about his or her career, the session is opened to Q&A, allowing the students to get a much more nuanced understanding of different professional trajectories. This is extremely helpful as many MBAs are career changers.
In addition, Lauder students interested in entrepreneurship can apply for a Jacobsen Global Venture Award, which provides financing for up to three student start-ups each summer. Finally, there is the optional Lauder Leadership Internship which provides funding for Lauder students to work abroad in social impact, venture capital, a start-up, or a wide variety of other endeavors.
4.     The Wharton MBA offers international experiences. Why would I consider the joint MBA/MA program instead?
Kenric: There are two distinctive features of the joint-degree MBA/MA program to consider.
The first is integration. The curriculum of each respective Program of Concentration, the Lauder Core Courses, and the MA Research Requirement build upon one another. Coursework and immersion experiences allow students develop leadership and research skills throughout the 24-month Program. Students complete a capstone research project, known as Global Knowledge Lab (GKL), which offers students the experience of integrating humanities and social science research into their studies.
The field experiences and academic work contribute to the second distinctive feature of the Program—the community. The Lauder Program is highly distinctive because of the close bonds that students form with their peers, Lauder Alumni, and the Lauder family itself. The entire Lauder community is passionate about the Lauder Mission and Experience.
5.     Do I lose the Wharton brand name if I choose the joint MBA/MA program?
Marcy: You absolutely do not lose the Wharton brand. You are a full-time participant in the MBA program. The MA in International Studies from the University of Pennsylvania's School of Arts & Sciences is in addition to the MBA.
6.     I've never worked internationally. Is the joint MBA/MA program still a good fit for me?
Kim: While over 40% of our students are from other countries, many of our American students have never worked internationally. However, they all share a passion for looking at their generation's challenges—both in business and beyond—from a global perspective. Much of the Lauder experience is analyzing complex business issues with teams of individuals who bring different cultural and ethnic perspectives to the discussion.
Discussions about global and local issues take place not just in the classroom, but during:
The first-year summer immersions spread across 40 countries around the world;
Extensive travel opportunities for the graduate MA research project;
Lauder Intercultural Ventures which take place in a variety of exotic locations;
And, on a daily basis, in the Lauder Lounge.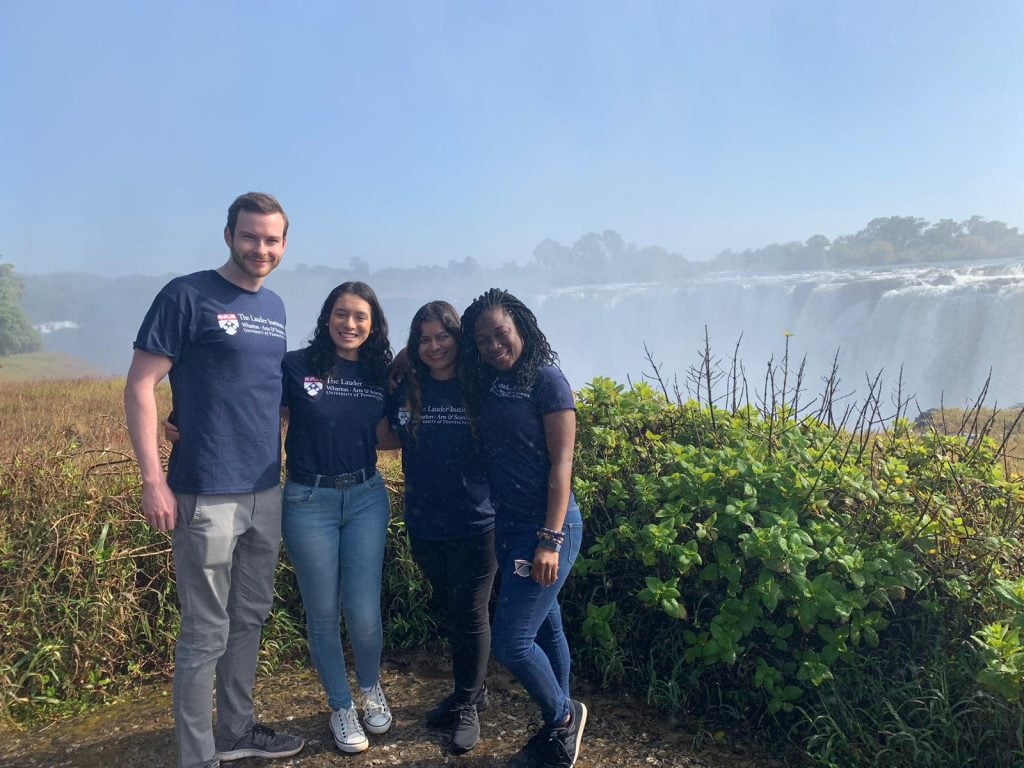 7.     I'm not interested in Finance and I know that's what Wharton is best known for. Should I still apply to the Wharton/Lauder program?
Kara: The Wharton School has an excellent reputation for Finance. The School also has strengths and resources in so many other areas – Entrepreneurship, Business Analytics, Marketing, etc. Students can choose from a broad spectrum of studies.
The great thing about a big program like Wharton is that the world is your oyster. Anything that you want to study at Wharton is possible. There are around 18 majors to choose from in the Wharton MBA program, and students can even make up their own major. In short, students ultimately choose their course of study based on their career goals.
However, if a student is interested in finance while pursuing the Wharton/Lauder dual degree, that is possible. Majoring in finance and the MA in international studies is entirely feasible. Wharton does a good job in terms of the requirements and their focus on electives, so students can handle whatever coursework is required.
However, applicants should be mindful if they're thinking of double or triple majoring. That's when it gets a little bit more challenging. The Wharton/Lauder dual degree is already more work, so pursuing a double or triple major is a lot and should be considered carefully.
8.     I don't want to attend a large MBA program. Does that mean a Wharton MBA is not a good option?
Kara: With Wharton and Lauder, you get the best of both worlds.
At Wharton, you'll be connected to a large global network of more than 100,000 strong. There are also tons of clubs and a very active student life that's woven into the Wharton culture. It's a very rich, energetic, and busy atmosphere.
The Wharton MBA Student Life office, as an academic team, has also done a great job of making sure the MBA program feels like a community for students. They're broken into clusters of about 200 students each to build deeper relationships. Then, during core coursework, students are broken into groups of 60 or 70 with learning teams composed of five or six students each. So although Wharton has a large overall class size, you still have a more community-driven, intimate experience.
On the flip side, Lauder is an extremely tight-knit community. It's one of the things that our students say they love the most about our program. We create a close group of students who are very globally minded and have similar backgrounds in terms of international experiences. So, it's a small and unique community that has a very home-like atmosphere.
Students at Wharton/Lauder get the benefit of both. They can network and explore classes and clubs at Wharton and then join a tight-knit community at Lauder.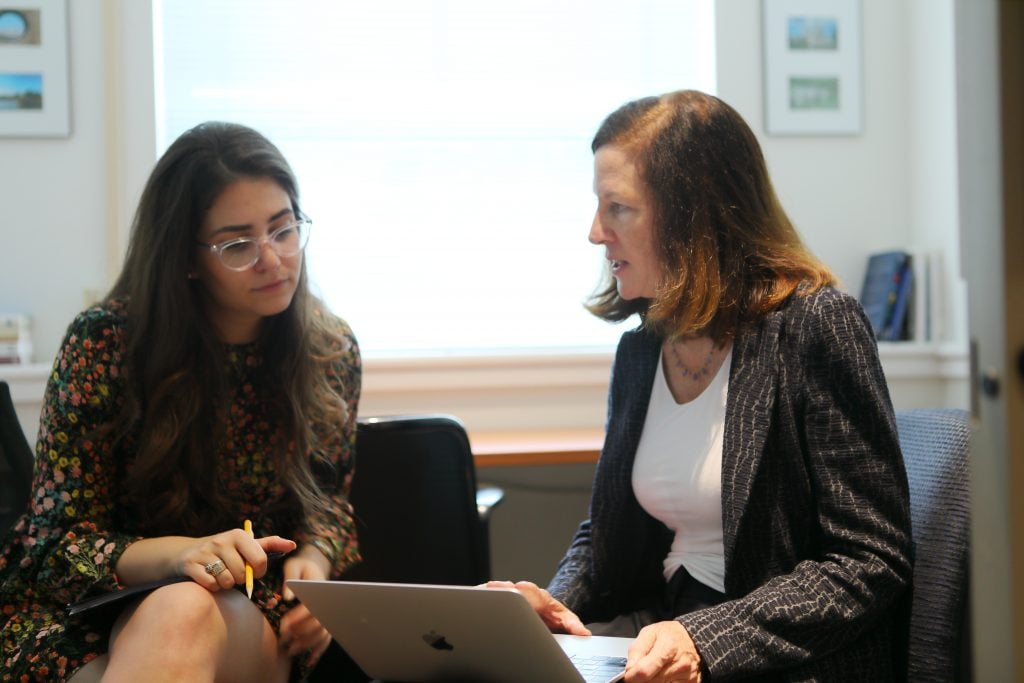 9.     If I choose the joint MBA/MA degree, do I lose my chance to take part in all of Wharton's clubs, communities, leadership positions, conferences, case studies, etc.?
Kara: Students who choose our joint MBA/MA program are enrolled as full-time Wharton students. They have all the same opportunities—clubs, community events, leadership positions, case studies, competitions, etc.—as any full-time Wharton MBA student. If you want to join the Baker Retailing Center or the Penn Wharton Entrepreneurship Center, for example, you can.
However, my recommendation is for Wharton/Lauder students to prioritize activities that they are really passionate about. There are so many opportunities that it can be easy to become overwhelmed and want to do everything. The key to success is to try and get involved with just a few crucial things outside of the curriculum. You'll need to balance the Wharton/Lauder dual degree, so make sure whatever you add to your schedule helps instead of hinders and is something you're really interested in.
As for Lauder, we have many unique experiences only available to our students. Beyond the curriculum, which includes one-of-a-kind immersive experiences such as our Intercultural Ventures, we also have an optional Culture Quest trek. This ten-day experience is organized by students and is like The Amazing Race for MBA students.
We also have a Lauder-only student government, as well as venture awards that are only available to Lauder students. There's also Camp Lauder, which offers many community-driven activities, and more. There are quite a few things that are specifically for the Lauder community.
10.  Is a joint MBA/MA degree too specific? Will it take away my options to try other career paths compared to a traditional MBA?
Kim: The career paths of Lauder students are every bit as diverse as those of a traditional MBA. Obviously, pursuing two graduate degrees over a 24-month period requires additional coursework. But our students believe the additional work is more than worth it. They gain significant value from the Lauder community and they gain a unique perspective analyzing global business challenges—both on campus and through extensive experiential learning opportunities—over the two years.
To learn more about the Wharton/Lauder dual-degree program, head on over to the website today.