An impressive number of this year's MBA graduates from Northwestern University's Kellogg School of Management received job offers within three months of graduation—98 percent, according to the Class of 2019 employment report. This is a noteworthy 3.4 percent increase over last year when 94.6 percent received job offers.  Read on for the latest MBA graduates' industry and regional choices, as well as additional insights directly from the Managing Director of the Career Management Center at Kellogg.
Kellogg MBA Students Still Love Consulting
Once again, consulting was the top industry for MBA graduates. There was a slight increase in interest this year (from 30.1 percent in 2018 to 31 percent), but overall, consulting interest has remained fairly steady since 2015. The technology industry has also had similar results, though this was the first year interest slightly decreased year-over-year since 2015 (28 percent in 2018 compared to 25 percent in 2019). However, financial services recognized the most significant change with interest returning to previous high levels, increasing 5 percent over last year to match 2015 levels of 19 percent.

Salaries Jump in 2019
The median base salary for all graduates accepting job offers in the U.S. was $145,000, with the highest earners working in consulting ($160,00) and financial services ($150,00). This is quite a jump in salary compared to last, when the median salary for consultants was just $147,000. As for graduates who decided to work internationally, they earned a median base salary of $110,898, with the highest earners choosing to work in Asia ($120,000).
Midwest and West Top Geographic Choices
The majority of the class decided to remain in the Midwest (31.3 percent compared to 26.1 percent last year).  The West Coast continued to be a major draw for Kellogg graduates, as 26.1 percent of the class headed there.  Though this represents a 7 percent decrease from last year, it's still a standout figure. Almost the same percentage of students headed internationally (12.2 percent compared to 12.8 percent in 2018).
As for the top companies hiring graduates, that distinction was once again given to The Boston Consulting Group, which hired 52 graduates this year. McKinsey & Company hired a further 28, followed by Bain & Company (21), Deloitte Consulting (15), and Google (13).
Additional Insights from the Managing Director
To gain better insight into the latest Kellogg employment report and what it means, we hear from Liza Kirkpatrick, Managing Director of the Career Management Center, to get her take. Here's what she had to say.
Clear Admit: What should current MBA applicants know about career services/support at Kellogg?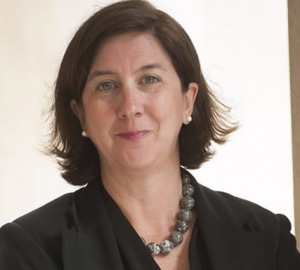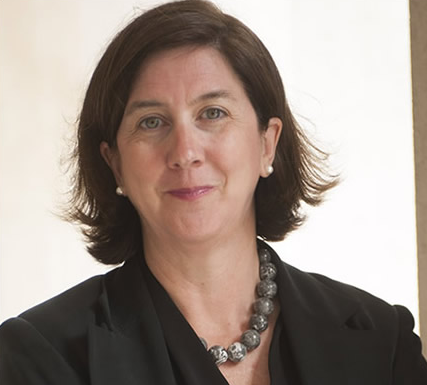 Liza Kirkpatrick: The Kellogg Career Management Center (CMC) provides customized support for students. No matter how a student's career aspirations might look, the CMC is committed to partnering closely with students to tap into unique interests and passions in order to realize career goals. In the past couple years, around 80 percent of internship offers were secured in partnership with the CMC. It is also important to note that companies are using multiple recruiting channels to connect with students – not just on campus interviews. Working with a CMC coach can help you develop a holistic recruiting strategy based on their expert knowledge of how companies recruit.
CA: What should new MBA students know about career services/support at Kellogg?
LK: As a new MBA student at Kellogg, students will partner with the CMC coaching team to strategize their job search approach. Additionally, the CMC Library provides 33 research guides and 89 premium databases online for career research, in addition to small group sessions hosted by the CMC Library, that support a successful job search execution. The process starts by exploring industries and functions, then evolving into very tactical topics like interview prep.
CA: What trends have you noticed in Kellogg's post-MBA employment in recent years? (e.g. rise in tech or entrepreneurship, choice of function, regional placement, etc.)
LK: One of the biggest trends we've seen recently is a significant year over year growth in the fantastic depth and breadth of employers hiring Kellogg grads. This year, 254 unique employers hired graduates, which is an 11% increase from last year (228), and a 23% increase from 2 years ago (207). Students at Kellogg have opportunities in many different industries and functions.
CA: Consulting tops the industry placement at 31%, followed by technology at 25%.  Is there anything that stands out to you about the other industry choices?  Or, are there particular career services that support diversity of industry placement?
LK: We were thrilled with our finance recruiting results this year, with 18% of the class pursuing finance roles. I'd especially like to call out our private equity recruiting results, as the Class of 2019 included 7.4% accepted private equity jobs, which is several points higher than the percent of private equity jobs from last year (3.6%). Beyond the deep expertise of the CMC coaching team, it's important to note the CMC includes an employer relations team who creates and grows the market for Kellogg talent every day by growing and developing relationships.
CA: Does anything stand out to you about regional choices?  (Particularly, the 12.1% international rate.) 
LK: The number of students accepting jobs internationally is 12.2%, which is essentially flat from last year (12.8%). This indicates that the success of our international students is in line with that of the broader student population.
CA: The rate of job offers within 3 months of graduation, 98%, is certainly impressive. What do you credit for this success?
LK: In addition to positive momentum in the market right now, employers value what makes Kellogg graduates distinctive: the powerful collaboration skills, empathy and creativity needed to lead diverse and cross-functional teams and organizations in a world that continues to change at a breathtaking pace.
For the full Class of 2019 employment report, head to the Kellogg School website.