The Wharton School released its MBA Careers Report for the Class of 2019, revealing an increase in compensation as well as some changing job interests. A few highlights:
A significant (11 percent) increase in median base salary— from $135,000 to $150,000 from 2018 to 2019.
Increased interest in venture capital jobs with the most placements to date—4.2 percent of the Full-Time MBA class.
Continued strong job placement—98.5 percent of students reported a job offer three most post-graduation.
Diversified financial services interests—35.8 percent of the class chose the finance industry, but they were spread out among investment banking (11.8%), private equity (11%), investment management (4.6%), venture capital (4.2%), hedge funds (2.4%), and insurance (1.8%).
To gain better insight into the latest Wharton employment report and what it means, we interviewed Michelle Hopping, Director of MBA Career Management for the Wharton School, to get her take. Here's what she had to say.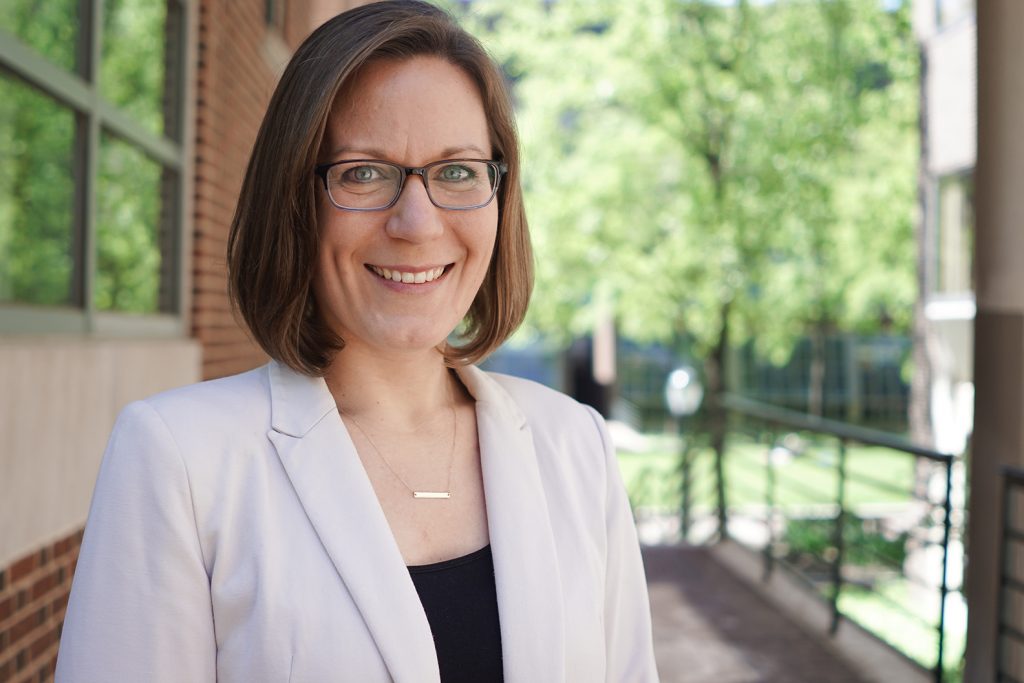 Clear Admit: What should current MBA students know about career services/support at Wharton?
Michelle Hopping: When we talk about career support, we often use the word 'ecosystem.' We talk about students entering an ecosystem of resources and how we can help quarterback that with them. Our goal is to help our MBA students understand more about their potential career what tools they can use.
At a big place like Wharton, there are many resources available to them. For example, there's the Wharton MBA Career Management office, but there are also student clubs, research centers, a vast network of alumni working in a variety of fields and industries, as well as coursework and opportunities in the classroom where they can engage with each other and companies.
CA: What should new MBA applicants know about career services/support at Wharton?
MH: First of all, we're eager to meet you in person. We've read and heard a lot about you, but there's something about really getting to know you as a person that's exciting for us. A lot of what we do in career management is based on student interest. We want to get you ready for, not just short-term success, but a long-term career.
In addition, we want applicants to come to the program prepared to hit the ground running. To this end, we encourage applicants to think about what you want to do and why. Come with some thoughts about yourself, some reflections and ideas about what you want out of your journey because it will start right away. We'll give you tools to think through these things and start you on the process, but the more you can reflect at the beginning, the better.
CA: What trends have you noticed in Wharton's post-MBA employment in recent years?  (e.g., rise in interest in tech or entrepreneurship, steady interest in finance, the rebound of interest in investment banking, etc.)
MH: I've seen some pretty significant changes in the evolution of our students' interests. Overall, the theme has been diversification. When I started here, a big chunk of the pie, even within finance, was around investment banking. But now, when we look at the chunk of the class going into finance, we see a variety of options around banking, private equity, venture capital, hedge funds, investment management, and more. That's just one snapshot.
We've also done a lot to raise the visibility of emerging industries such as Fintech, cannabis, digital marketing, etc., supporting students in those 'newer spaces.' Then there's the growing appetite for smaller companies and even starting their own ventures that we've witnessed. In all cases, we've ramped up our level of support. There are some courses that align in those areas, but again, it's the entire ecosystem that's opening up this breadth of opportunities.
CA: Looking at the percentage of students not seeking employment (17.6%), what would you attribute this to? Is there a broader trend at play here, such as graduates pursuing entrepreneurship, or is this typical?
MH: The percentage of students not seeking employment is not that far off any other year. Yes, it's on the higher side of the range, but not significantly. I can say that, this year, there were more students who were company-sponsored (102 individuals), so that contributed to the increase. We also had a significant portion of the class that starts a business (35). So, between those two choices, 17.6% is not surprising.
CA: Tell us about the highest placement in venture capital to date. What efforts contributed to this achievement?
MH: We saw Venture Capital interest in greater numbers this year because there was a historically strong environment for investment and fundraising in the market. So, there was more of an appetite for VC than ever before. Combined with various opportunities in VC inside and outside the classroom, there was a lot more opportunity for students to get the support they needed.
CA: Same question regarding overall placement rate—what do you think helps maintain this success?
MH: We're pleased to see this high rate of success and the diversity across roles and industries. It's exciting. One of the assets of Wharton is the continued strength of our network and its ability to help students land in different types of opportunities across the world. We're thankful for the alumni who are champions within their companies and advocate for bringing in more Wharton people to their organization.