Diversity and inclusion may seem like immeasurable, abstract goals, but Stanford GSB has taken a concrete approach to increasing diversity, ensuring equitable access, and creating a sense of belonging at the school.  To assess their progress and enhance plans for the future, they've compiled their first ever Diversity, Equity & Inclusion (DEI) report. In this podcast episode, you'll hear directly from Sarah A. Soule, the Senior Associate Dean in charge of DEI, and Lori Nishiura Mackenzie, the Lead Strategist for DEI, as they walk us through the report.  They will discuss DEI progress at Stanford GSB, what it all means for MBA applicants and students, and more.
Before you tune in, here's a bit more background about our guests, who are part of the team behind the initiatives and report at Stanford GSB.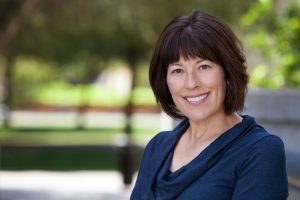 We begin with Sarah Soule, whose major areas of interest are organizational theory, social movements, and political sociology.  In addition to being in charge of DEI, she is a Morgridge Professor of Organizational Behavior at Stanford GSB.  She has written two books recently, "Contention and Corporate Social Responsibility," and "A Primer on Social Movements." She is the series editor for the Cambridge University Press Contentious Politics series and a member of the founding team of the new journal, Sociological Science, an open access journal that is disrupting academic publishing. She has served on a number of boards of non-profit organizations, is currently a member Board of Advisors to the Hasso Plattner Institute of Design (the Stanford d.school) Fellowship program, and is currently serving on the faculty advisory board to the Stanford Center for the Advancement of Women's Leadership. She has taught a number of courses with the Stanford d.school, and is the Faculty Director for the Executive Program in Social Entrepreneurship at Stanford GSB. She has served as a judge for the Center for Social Innovation Fellowship program, and for the Tech Awards (Tech Museum of Innovation). She has an MA and PhD in Sociology from Cornell University and a BA in Sociology from the University of Vermont.
Lori Nishiura Mackenzie is the DEI lead strategist and a cofounder of the new Stanford VMware Women's Leadership Innovation Lab, collaborating at the intersection of the two organizations. Under her leadership, the Lab launched a corporate affiliates program in 2014—a learning community of more than 60 corporations, government agencies and thought leaders working together for change. It is the now the second largest affiliates program on the Stanford campus.  In her work at the Stanford GSB, Lori is pioneering "small wins" to drive change, build community, and empower change agents across campus. She also teaches in the GSB's Executive Education program.  Lori is a keynote speaker to a wide range of audiences, from executive teams to women's summits. Lori was featured as one of the BBC's 100 Women in 2017, and she was interviewed for the award-winning documentary, "bias," which premiered in 2018. Her work has been published in the Harvard Business Review, The New York Times, BBC, San Francisco Chronicle, and brand eins. Prior to her current roles, Lori served as the executive director of the Stanford Clayman Institute for Gender Research. Lori brings 20 years of marketing strategy and business management experience at companies including Procter & Gamble, Apple, eBay and PayPal. She is a board member of the Alliance for Girls and Watermark and an advisor to the Women's Startup Lab. She has an MBA from the Wharton School of Business and a BA in Economics from the University of California, Berkeley.
Just press play below to learn more about Stanford GSB's inaugural DEI report and what it means for the school, community, and students.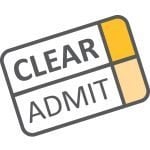 If You Like What You've Been Hearing, Please Subscribe and Rate Us on iTunes!
It's been wonderful seeing the audience for our podcast series continue to grow! Please, if you have enjoyed what you've heard, could you rank the Clear Admit MBA Admissions Podcast in iTunes? That can really help even more listeners find us. To ensure that you never miss an episode, you could even subscribe.
This episode was hosted by Graham Richmond, and produced by Contributing Editor Jonathan Pfeffer. Thanks to all of you who've been joining us! One more time: Ranking us in iTunes can help others find us, too, and subscribing means you'll never miss a podcast.