Each week we collect MBA news from leading business schools to give you a quick overview of the latest trending topics.
In your MBA News You Need digest for the week of December 16th, INSEAD plans to open a San Francisco location in February 2020, Rice Jones hosts a Women in Leadership Conference in February 2020, Carnegie Mellon Tepper MBAs dish their application tips, Georgetown MBAs excelled in the National Real Estate Challenge, and UCLA Anderson rounded up international applicants most common questions.
INSEAD Set to Open First North American Hub
Slated for February 2020, INSEAD will open a San Francisco Hub for Business Innovation. The state-of-the-art center on Townsend St. will be the first North American location for INSEAD, adding to its locations in Europe, Asia and the Middle East. A welcoming ceremony and day of speakers is planned for February 26th, and they will be hosting an Open House on February 28th.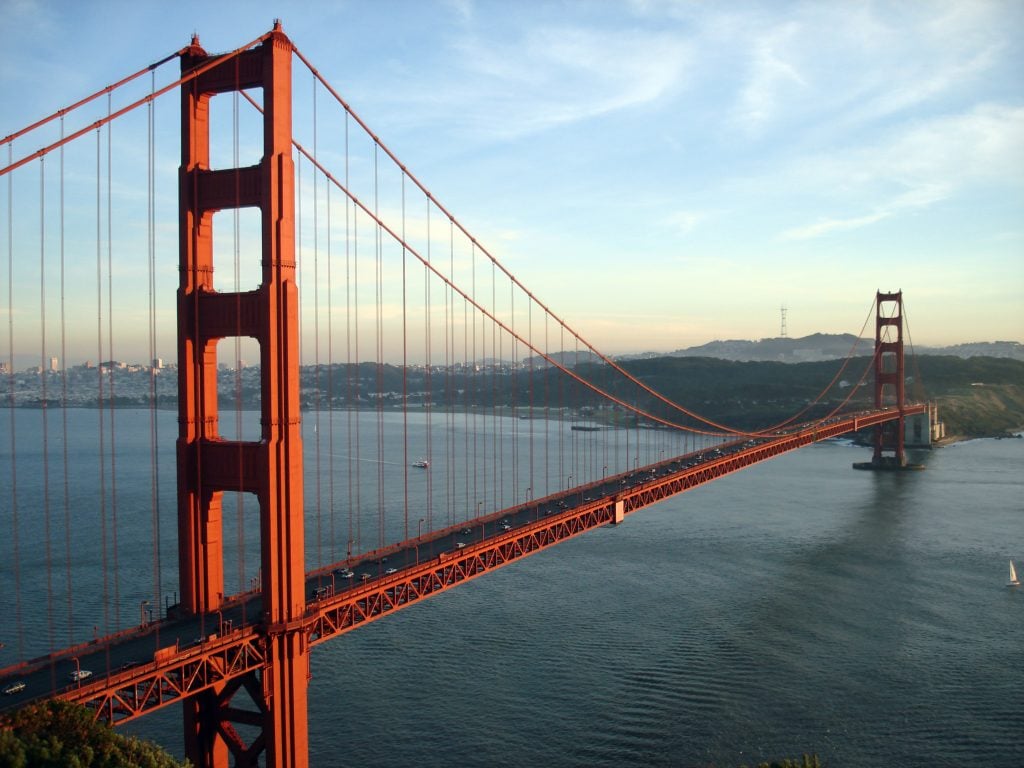 The San Francisco Hub will host a selection of executive development programs, tailored to the Americas, in its first year. INSEAD aims to establish the hub as a dynamic destination for alumni, corporate partners and faculty.
Read the full article here.
Women in Leadership Conference at Rice Business
Rice Jones Graduate School of Business has inspired women in business with its annual Women in Leadership Conference, which celebrates its 20th year in February.
The theme for the 2020 iteration, "A Leading Light for 20 Years," will highlight the history of this event and how it has impacted the business careers of women in Houston. The conference will be held on February 14th, 2020, with objectives to provide women business leaders a chance to exchange ideas and discuss leadership and development. The Women in Leadership Christmas will also offer corporations and industry leaders the chance to connect with women leaders in the community.
Read the full article here.
Resume and Recommendation Tips from CMU Tepper MBA Students
First-year MBA students at CMU Tepper offered advice to prospective b-school applicants.
On recommendations, Ben O'Bright MBA '21 suggests:
"Make sure you ask people who truly know the real you, who can offer examples and firsthand knowledge of your contributions. You do not need a recommendation from the CEO to impress the admissions committee."
Nitzan Sherman MBA '21 added:
"Ask someone [to write your recommendation] who can speak in detail about your accomplishments. This is important to make it clear that you stand out in the crowd."
When crafting your resume, Cynthia Mills MBA '21 recommended the "CEO test":
"Would the CEO of your company care about this bullet point? If the answer is no, see if you can explain the impact of what you did, or consider replacing it with a stronger bullet point.  The MBA resume is much more about projects and accomplishments rather than day to day responsibilities."
To read more of their advice, visit their column here.
Georgetown MBAs Place in National Real Estate Challenge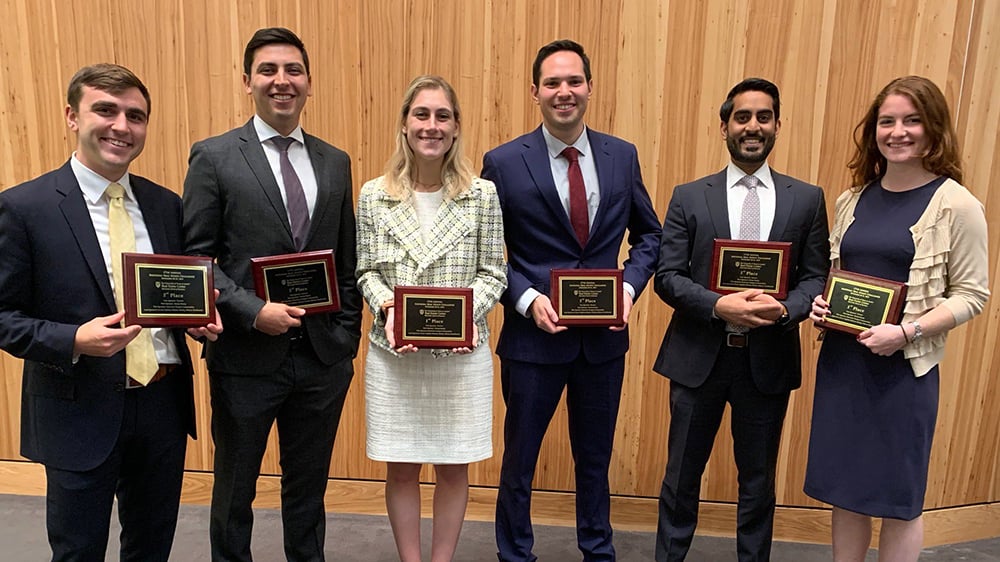 Out of 20 schools competing in the 2019 National Real Estate Challenge, a team of Georgetown's McDonough School of Business MBA students placed third and won a $5,000 prize. The group consisted of Jimmy Kukral (MBA '20), Juan Cadena Rojas (MBA '20), Simone Nelsen (MBA '21), Zachary Albert (MBA '20), Faizan Qureshi (MBA '20), and Ann Schirrmeister (MBA '21).
For this year's competition, the case-based challenge focused on transforming market-rate housing to affordable housing for low-income citizens. The team played investors in a fictitious city analyzing whether the switch to affordable housing would be a smart opportunity, and presented their conclusions to a panel of judges.
Steers Center for Global Real Estate Director Matthew Cypher remarked, "The third place finish from our MBA students is extremely significant to the Steers Center and our development because we view this competition as one of the most competitive in the United States and to be among the top three teams is a testament to the progress we are making as a program."
Read the full article here.
UCLA Anderson Application Tips for International Students
In anticipation of their upcoming Round 2 deadline on January 8th, UCLA Anderson rounded up the most common application questions from international students.  They confirmed that domestic and international applications are the same, and candidates will be considered domestic or international based on their listed primary citizenship.
They also reminded international MBA applicants to not convert their undergraduate GPAs to the 4.0 scale—the adcom will consider their academics based on their institutions grading system.  Anderson also delved into test scores international students may need, and assured applicants they can still apply in Round 3.
For more about applying as an international candidate, see here.