The Kansas City Chiefs of Missouri may have won Super Bowl LIV, but which brand took home the trophy for best ad?  Those (sometimes) clever and (hopefully) memorable 30- to 60-second commercials between football maneuvers can cost millions upon millions of dollars.  What makes the financial cost worth it?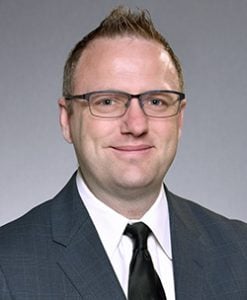 Special guest, Kellogg School Professor Derek Rucker, is here to review and assess the 2020 Super Bowl commercials.
At Northwestern Kellogg, Rucker is the Sandy & Morton Goldman Professor of Entrepreneurial Studies in Marketing and his primary research focuses on advertising strategy.  He also studies consumer behavior with an emphasis on the study of attitudes, persuasion, and social influence.  You can find his work in a number of academic journals as well as the fifth edition of his book, "Advertising Strategy." He is a co-founder of Human Ecology Laboratory and co-developer of the ADPLAN framework, which examines advertising from a strategic point of view.
Rucker, along with fellow Kellogg professor, Tim Calkins, co-led the 16th consecutive Kellogg School Super Bowl Advertising Review with more than 60 Kellogg students on Super Bowl Sunday.  In this podcast episode, Rucker brings that experience and more to a talk with Clear Admit's Graham Richmond about specific ads, the value of Super Bowl commercials and their impact, and more about Kellogg.
This podcast episode is sponsored by the Kellogg Evening & Weekend MBA Program
Are you an intelligent, ambitious leader? Do you want to propel your development without putting your career on hold? Earn a prestigious MBA part-time while mastering the skills and building the network you need to realize your highest career aspirations. Customize your experience by taking classes on weeknights or Saturdays, choose from 100+ electives and enjoy fully dedicated 1:1 coaching with the most seasoned career services team in the industry. Get started at kellogg.northwestern.edu/ew.
Ready? Hut, hut, play!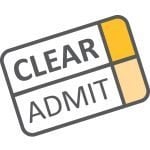 If You Like What You've Been Hearing, Please Subscribe and Rate Us on iTunes!
It's been wonderful seeing the audience for our podcast series continue to grow! Please, if you have enjoyed what you've heard, could you rank the Clear Admit MBA Admissions Podcast in iTunes? That can really help even more listeners find us. To ensure that you never miss an episode, you could even subscribe.
This episode was hosted by Graham Richmond, and produced by Contributing Editor Jonathan Pfeffer. Thanks to all of you who've been joining us! One more time: Ranking us in iTunes can help others find us, too, and subscribing means you'll never miss a podcast.