"Social distancing" may very well become the word of the year for 2020. Businesses are being ordered to close, admissions practices are moving online, many people are (hopefully) working from home.  At the end of the day, we live in a global society and we need to flatten the curve of the COVID-19 pandemic.
So, what can we expect once we can all re-emerge? What business lessons can be gleaned from the global response to the disease in the meantime?
Special guest, Professor Mauro Guillen of the Wharton School, joins us to discuss the impact of the coronavirus (COVID-19) and the new course Wharton has launched to address the real-time influence of the pandemic. The course, "Epidemics, Natural Disasters, and Geopolitics: Managing Global Business and Financial Uncertainty," will be covering topics including leadership under uncertainty, disaster risk, U.S.-China relations and more.
Professor Guillen currently holds the Zandman Endowed Professorship in International Management at Wharton. Between 2007 and 2019, he served as director of the Lauder Institute of Management & International Studies. He is a trustee of the Royal Foundation of Spain, a member of the advisory board of the Escuela de Finanzas Aplicadas (Grupo Analistas), and serves on advisory groups at the World Economic Forum. He has won numerous faculty awards, and his current research deals with globalization, international political economy, and multinational management. He earned a PhD in sociology at Yale University and a Doctorate in political economy at the University of Oviedo in his native Spain.
In this podcast episode, Professor Guillen walks us through the launch of the new Wharton course, who is contributing to it and the content to be discussed.  Tune in below.
This podcast episode is sponsored by the Kellogg Evening & Weekend MBA Program
Are you an intelligent, ambitious leader? Do you want to propel your development without putting your career on hold? Earn a prestigious MBA part-time while mastering the skills and building the network you need to realize your highest career aspirations. Customize your experience by taking classes on weeknights or Saturdays, choose from 100+ electives and enjoy fully dedicated 1:1 coaching with the most seasoned career services team in the industry. Get started at kellogg.northwestern.edu/ew.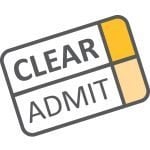 If You Like What You've Been Hearing, Please Subscribe and Rate Us on iTunes!
It's been wonderful seeing the audience for our podcast series continue to grow! Please, if you have enjoyed what you've heard, could you rank the Clear Admit MBA Admissions Podcast in iTunes? That can really help even more listeners find us. To ensure that you never miss an episode, you could even subscribe.
This episode was hosted by Graham Richmond, and produced by Alex Kelly. Thanks to all of you who've been joining us! One more time: Ranking us in iTunes can help others find us, too, and subscribing means you'll never miss a podcast.