While an MBA can enhance your current career path, it can also support a switch to an entirely new one. In this edition of Real Humans: Alumni, we hear from Allison Howard, an MBA graduate of Northwestern Kellogg and current associate at McKinsey.  Pre-MBA, she had a fulfilling career in entertainment, but wanted to pivot.  The leading consulting firm, McKinsey, is known for providing flexibility and support to its associates–they can choose assignments and are encouraged to pursue projects that meet their interests and skill-based needs.  Read on for Howard's story about how an MBA helped her make a career change, the supportive communities she found at Kellogg as well as McKinsey, and more.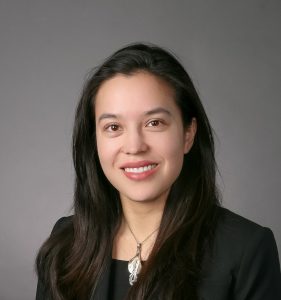 Allison Howard, Northwestern Kellogg MBA '19, Associate at McKinsey
Hometown: Madison, WI/Baltimore, MD
Undergraduate Institution and Major: UNC Chapel Hill: Economics and Global History
Graduate Business School and Concentration: Northwestern Kellogg School of Business
Pre-MBA Work Experience: 6 years in entertainment: traditional movie/television production company and studio, followed up entertainment/tech start-up unicorn
Why did you choose to attend business school?
Before Kellogg, I had a wonderful job with interesting questions and fulfilling experiences. To go to business school was not a cut and dry decision, but I knew that business school would broaden my opportunities and expose me to people who were different than me.
I wanted to meet like-minded people who would challenge and support me. I knew that your career becomes more difficult to pivot as you get older, so this was the optimal time for me to go. Finally, obtaining my MBA would fills some gaps in my business education, and strengthen my strategy acumen.
Why Kellogg? What factors figured most prominently into your decision of where to attend?
Kellogg is well known for being collaborative, which is something I wanted in my MBA experience. Most of my career pre-Kellogg was more individual and I wanted to learn how to work with a wide range of personalities and perspectives. I knew Kellogg would be one of the best places to develop and grow as a person.
I was born in Madison, but never really lived in the Midwest as an adult. The opportunity to be closer to family for the first time in a decade was incredibly important.
Kellogg is well-known for placing well in the tech and consulting fields; I knew that the professional support system would be there.
I found the alumni, students and staff incredibly welcoming.
What about your MBA experience prepared you for your current career?
Kellogg gave me a lot of bandwidth to be entrepreneurial and to find ways to cultivate my interests.  I ended up doing several independent studies with supportive professors, having one culminate into a start-up pitch for high-end Scandinavian goods and another to a research internship in China that focused on the artificial intelligence scene in Shenzhen and the venture capital community in Shanghai.
Consulting is not dissimilar in terms of giving you opportunities to explore your interests. I came into McKinsey fully prepared to take on entrepreneurial possibilities after two years of building opportunities at Kellogg.
What was your internship during business school?  How did that inform your post-MBA career choice?
I came into Kellogg wanting to specifically pivot into consulting. I had come from a start-up, and had six years of experience in entertainment. I was very fortunate that I did land a McKinsey internship (and subsequent full-time offer).  I knew that consulting could give a broad exposure in a variety of sectors and functions, and my summer confirmed that I would learn a lot with the right mentors.
Why did you choose your current company? What factors figured most prominently into your decision of where to work?
The people that I met from McKinsey were smart, supportive, and kind. One of the biggest things a person should look for in their career are mentors that make opportunities for them. When I mentioned my long-term goal of raising a venture capital fund and working with start-ups and creatives, McKinsey partners looked for the right project opportunities so my start-up toolkit could grow.
When I mentioned my interest in emerging companies in the Chinese ecosystem due my Chinese heritage and language skills, McKinsey mentors connected me to McKinsey Asia so I could build out my network there.  The company made it clear that growing and mentoring me was a priority.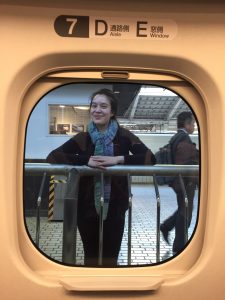 Advice to current MBA students:
–One thing you would absolutely do again as part of the job search?
Be really focused and understand that your journey is different than other people's and you don't need external validation from classmates, recruiters or anyone else. I was very interested in meeting creative people, where the MBA connection doesn't necessarily make sense initially; however, I learned a lot about how to analyze business from a distinctive perspective.
Life's race is very long; sometimes you're ahead of other people, sometimes you're behind other people, but the only thing that matters is that you're racing against yourself.  Everyone goes to business schools for different reasons, and make sure you come in knowing exactly what your reasons are.
–One thing you would change or do differently?
One of the biggest axioms I've lived over the past three years is understanding that "new experiences are good."  It's important to be focused and know what you want; however, I do wish I had spent the first six months of business school a little more open to new experiences, people and ideas. Everything I set to achieve I got, but I ended up meeting people and opportunities a little later than I would have liked; there were opportunities that I didn't even know existed!
–Were there any surprises regarding your current employer's recruiting process?
It's very holistic and objective. Sometimes people worry about social factors or networking.  This is important; but ultimately the thing that matters is the case interview and your preparation for that.  Go in with the willingness to put in the work during recruiting and you'll be pleasantly surprised.

–What piece of advice do you wish you had been given during your MBA?
These two years will fly by! You've been given a real gift to reflect on what you want to do with your life and where you want your career to go. Use the time to build up your toolkit; I spent my free time at Kellogg fleshing out my written and reading Chinese business skills, writing fiction/non-fiction, and building relationships with venture capital firms/start-ups all over the country.
This is far more difficult with a full-time job. Take advantage of the time you've been given and don't be afraid to fail, because the MBA is the one of the few times you can take chances with no repercussions.
What's the best thing about working for your current employer?
Breadth and depth. Coming from entertainment, which has a very specific culture, you tend to work with similar people all the time. McKinsey Chicago has a wide range of industries and functions.  But people also have unique backgrounds; I've worked with people who have PhDs in electrical engineering and people who were former Olympians.  They think differently than I do, and it adds to my experience.