Andrew Gaines, MBA '01 – Co-founder & Director, Power Ventures Africa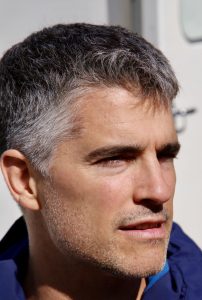 Power Ventures Africa (PVA) makes renewable power available to businesses in hard-to-reach places in Africa that do not have access to the electrical grid. We design, finance and install power generation systems based on solar PV, biomass and hybrid technologies. A typical client is an agriculture or light manufacturing business that runs large diesel generators to power their operations; we help them transition to renewables.
What inspired you to launch PV Africa?
It's almost a truism now that Africa is short of power. What's frustrating is that it's such an intractable problem. I've run another business in Africa for the last 10 years that focused on very large scale power plants. And while we were able to help a number of plants get built, the vast majority of people and businesses don't benefit from these new plants coming online. They're too far from the few places that have reliable power, and so they have to spend a fortune on diesel-generated power sources, which is also awful for the environment. Fortunately, a number of successful businesses are already helping households finance small solar panels units. We spotted a market in off-grid businesses that need more power than households, but don't have a grid to plug into, and became determined to find a way to get more off-grid renewable power to these businesses.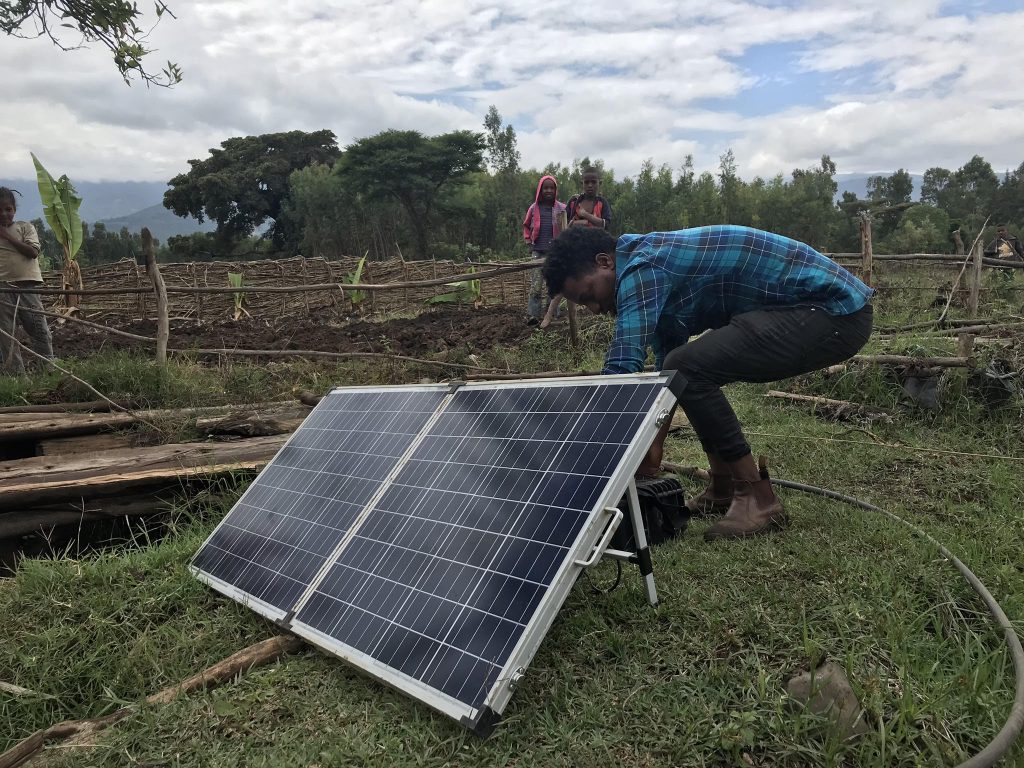 What do you feel has been your greatest impact, as related to PV Africa's mission?
The great upside to being the proverbial 'entrepreneur with an idea' is the total freedom to turn it into reality while sticking to principles—as long as you have patient backers. For me, success was going to be finding a way to put renewable energy on the ground profitably and at scale in rural Africa, rather than simply raise tens of millions from impact funds and sell out before the going got rough. I found a small number of people who have this same philosophy and who are in this for the long-haul.
Is there anything you would like to highlight about the scope and scale of PV Africa? E.g. from the feasibility study through operation and maintenance, how many people/teams are involved?
Having worked in so many countries in Africa, I've realized that you have to be operationally flexible to get anything to work there. So we decided early on to be agnostic on design, technology, EPC, O&M, etc. We've built up a core of expertise of people who know the technologies—especially integration of multiple power systems, from solar to hybrid-diesel—but then seek out the best partner for hardware or implementation that fits the specific project or client we're working for. We want to be the company that puts everything together, but doesn't need to do everything ourselves.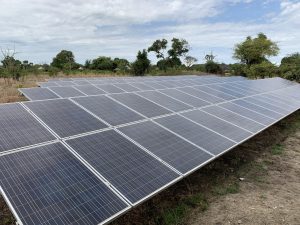 What is one thing you would most like people to know about PV Africa?
We run a boot-strapping business, keeping our costs low so that we can work on projects that are harder to do, economically speaking—and which, we think, have outsized impact.
How has the HEC Paris MBA influenced or supported your work?
I was running a café in a sportswear store in Germany in 1999—a worthy endeavor, to be sure—but unlikely to have an impact on the billion people who don't have ready access to electricity. Without my HEC Paris MBA no one would have ever given me a chance to do what I'm doing now, and nor would I have had any idea where to start. And though talking about networks is clichéd these days, the people I work with are all the direct or indirect result of the people I studied with at HEC Paris.
Ten years from now, what do you hope to be saying about energy access in Africa?
That tens of millions of Africans have clean power for the first time. That Africa finally leapfrogged the old technologies that still power most of the world's electricity grids, and is in the process of building up distributed power networks that benefit from inexpensive solar panels, batteries and other renewable technologies.
Go to the next page for more about improving energy access in rural Africa.