Whether you're just beginning your b-school applications or contemplating your post-MBA career, you'll want to tune into this podcast episode for an in-depth conversation about MBA admissions, entrepreneurship, women in business and more.
Clear Admit's Graham Richmond hosts special guest Stacy Blackman, founder of Stacy Blackman Consulting. Stacy joins us to offer firsthand insights into the evolution of MBA admissions, her personal pursuit of a Northwestern Kellogg MBA, finding success as a woman entrepreneur, and why today's MBA applicants may consider signing up with an admissions consultant.
Questions in this conversation run the gamut of MBA life to entrepreneurship and more, including:
What led you to pursue an MBA?  How did you end up choosing Kellogg?
How has the MBA admissions landscape changed since you applied?
What did you like most about Kellogg?
Tell me about your experience post-Kellogg; what led you to entrepreneurship and specifically to founding Stacy Blackman Consulting?
How has the admissions consulting industry changed?
Why might someone work with an admissions consultant?  How can they justify the cost?
What's one tidbit regarding MBA admissions strategy that you think most applicants are in the dark about?
Do you have any specific advice for women contemplating business school or entrepreneurial endeavors?
After graduating from the Wharton School with a BS in Economics, Stacy began working in private equity at the Prudential Capital Group in San Francisco. She then went on to earn her MBA at Northwestern Kellogg. Her post-MBA life was an entrepreneurial hit, as she founded WebWisher, evaluated businesses as a Resident Entrepreneur at idealab!, and eventually launch Stacy Blackman Consulting, the leading admissions consulting advisory.
Tune in to hear a perspective and lessons you could apply to your own MBA journey, whether you're aiming to get into a top business school or start your own business or both!
Interested in Admissions Consulting from Stacy Blackman Consulting?  Visit our landing page to learn more and get more information: Click Here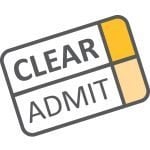 If You Like What You've Been Hearing, Please Subscribe and Rate Us on Apple Podcasts!
It's been wonderful seeing the audience for our podcast series continue to grow! Please, if you have enjoyed what you've heard, could you rank the Clear Admit MBA Admissions Podcast in Apple Podcasts? That can really help even more listeners find us. To ensure that you never miss an episode, you could even subscribe.
This episode was hosted by Graham Richmond, and produced by Alex Kelly. Thanks to all of you who've been joining us! One more time: Ranking us in Apple Podcasts can help others find us, too, and subscribing means you'll never miss a podcast.