Five years in the making, Emory University's Goizueta Business School recently unveiled their new Center for Entrepreneurship & Innovation. The center offers more than 20 courses focused on innovation and entrepreneurship and various entrepreneurial programs.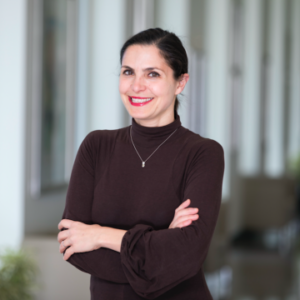 "Through this Center, we have the opportunity to expand our scope and elevate our commitment to entrepreneurship and innovation," said Amelia Schaffner, Center Director of Entrepreneurship for The Roberto C. Goizueta Center for Entrepreneurship & Innovation. "We are building a portfolio of learning experiences and opportunities that allow students to gain interdisciplinary skills, get connected to the local ecosystem, and solve complex problems, giving them an edge in the 'future-of-work,' no matter where they land. The center supports three key aspirations: starting up new ventures; early stage investing; and innovation in large complex organizations."
The program accepts a mix of undergraduate and graduate students, though most are MBA students for the inaugural year. Students must apply to be accepted into the program at the center.
"Ultimately, it is our desire to create a vibrant community of alumni and students who are entrepreneurs, investors and innovators, expanding opportunities, deepening connections, supporting those who are solving big problems in the world, and creating many job opportunities for the community, trying our best to contribute to prosperity and social progress" Schaffner said.
Three Pillars & Program Features
The center has 3 pillars: entrepreneurship, early stage investing, and corporate intervention. Students can partake in co-curricular experiences, incubation, scenario testing, funding opportunities, and connections through the new center. Moreover, entrepreneurs-in-residence, including Atlanta area business leaders, investors, and venture capitalists, provide mentoring as well.
Goizueta highlighted more opportunities at the center in the press release:
Pitch the Professors: Students can pitch their startup concept to professors who provide feedback and recommendations. The top eight concept pitches of each semester advance to work at the Atlanta Tech Village incubator for six months (rent free) to start their business. Additionally, the top eight also receive free consulting services, workshops and a meeting with an attorney.
Emory Startup Launch Accelerator: Early stage entrepreneurs test their ideas with customers with the goal of building a business model to advance the startup to the next step, over a three-month period.
The Annual Entrepreneurship Summit: A two-day event designed to celebrate and connect Goizueta student and alumni entrepreneurs. Additionally, students can sign up for the "Pitch the Summit" competition.
Advancing Healthcare Innovation in Africa: Supports scientists with short-term and medium-term innovations to help reduce morbidity and mortality in Africa through affordable and accessible healthcare.
RAISE Forum: Creates funding for in-revenue companies across the Southeast needing an investment round between $500K and $5M. The forum has a life sciences interest because of its affiliations with the Centers for Disease Control, Children's Healthcare of Atlanta and the Atlanta VA Medical Center, but is generally industry-agnostic.
Apprenticeships and Other Ad-hoc Experiences: The Center has a dozen partnerships and collaboration with the ecosystem, ranging from incubators to angel networks, which open up opportunities related to entrepreneurship, investing, and innovation for students.
Opening during COVID-19 & Looking Ahead
Given the ongoing COVID-19 pandemic, the center and the school have a new hybrid model for safety. The school reports that the pandemic has actually presented more opportunities for engagement; more investors can participate in meetings and presentations since they are virtually available. Moreover, students can connect with alumni around the world due to virtual opportunities.
In five years, Schaffner hopes students will see how alumni benefitted from the program & center. Additionally, she is hopeful that more students will be driven to create businesses of their own.
See the full announcement here and a video about the new center here.