Whether in the hospital or at home, the COVID-19 pandemic has introduced challenges that can only be resolved with innovation and determination. In this special feature, four Johnson Cornell Tech MBA alumni discuss how the companies they have launched introduce solutions to obstacles during the pandemic.
Enroute Facilitates Patient Care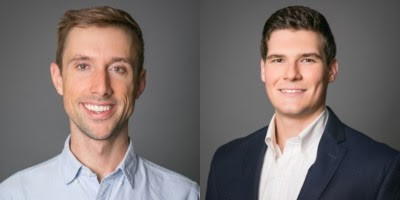 Johnson Cornell Tech MBA alumni Mike Kosnik and Samson Schirmer created Enroute. As medical professionals around the world face the uncharted waters of a global health crisis, Enroute has found a way to make hospitals with simultaneously over-capacity and under-resourced hallways easier to navigate. This startup has gained momentum as they are helping patients and doctors to optimize patient flows in hospitals overrun by COVID-19 cases. Enroute is a platform that provides the tools and intelligence necessary to enable seamless patient transportation throughout a hospital.
How has the pandemic affected your startup and what kind of impact do you foresee the pandemic will have on your company in the future?
The pandemic has obviously made it difficult for our team to get inside hospitals to conduct user research and speak with potential buyers. While this has been frustrating, we've still been able to make great connections in the space through the Cornell network and from the publicity we received by winning the 2020 Cornell Tech Startup Awards. We've also been able to use this time to improve our product design and go to market, and we believe that once the pandemic subsides we'll be in a great position to grow our business. COVID-19 has also unfortunately highlighted some of the operational inefficiencies inside of hospitals. Many institutions struggled to handle the influx of patients. Emerging from the pandemic, these hospitals will undoubtedly be aware of the problems they experienced and focus on finding solutions that can remedy some of these issues in the future. Our product will not only help them operate more efficiently, but it will help them to cut down and save on wasted costs. The pandemic is highlighting the need for digitization inside hospitals, and we are creating a product to assist in this effort.
Can you tell me more about your team?
We have a strong mix of technology, design, and business minded individuals, and we believe this unique combination will help us succeed in the future.
What are the biggest challenges your startup is facing?
Selling to hospitals, or any large organization for that matter, can be challenging. It requires getting buy-in throughout the organization, and the sales cycle often lasts half a year or more. Hospitals also deal with large amounts of highly confidential patient data, and it is a necessity that we ensure data is secure on our platform when working with customers. Finally, we need to be cognizant of integrations. Most hospitals require that any software run at a hospital integrates into their EMR system, so we need to ensure that our software is compatible with any of the major players.
Any additional background or information you'd like to share?
Our team came together at a Hackathon, run by Mindstate and hosted at a hospital, in Israel earlier this year. The second largest hospital in Israel was having issues with their patient transportation, and we came up with Enroute to tackle the problem. Our team ended up winning the Hackathon, and shortly thereafter we began working on our product. An additional interesting fact: we have a part-time member of our team who was actually lost in a hospital a number of years ago while being transported. He was forgotten midway through his transport by the staff, and he ended up having to wait for two hours until someone picked him up.
Remote Work Gets Revamped with Tangle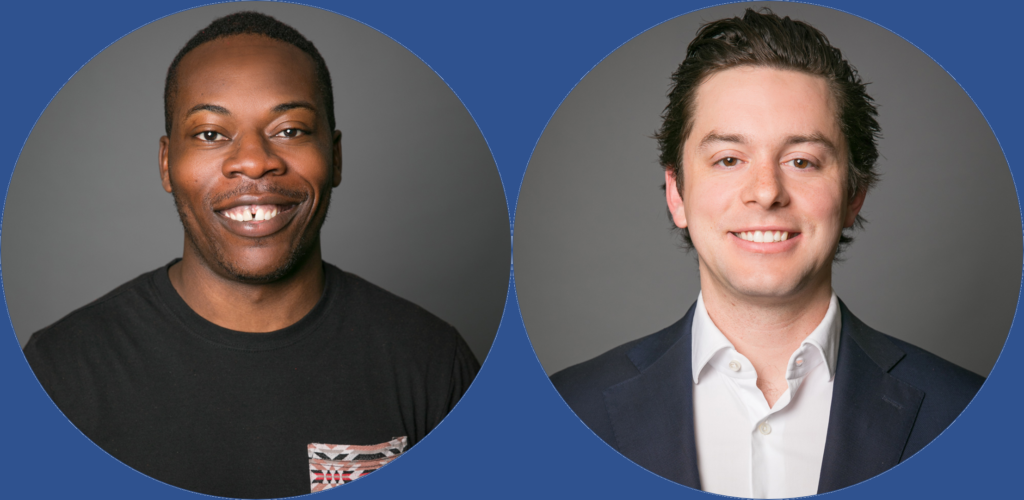 Johnson Cornell Tech MBA alumni Will Mitchell and Nate Ngbondo Koweda created Tangle to improve remote work during the pandemic. Tangle allows remote teams to collaborate with the same set of natural behaviors they do in the office. It is a product for remote teams that makes interactions effortless, as if sitting around a desk at the office, while respecting the privacy and autonomy that people love about working from home.
What is your business and what does it do?
Tangle allows remote teams to collaborate with the same set of natural behaviors they do in the office. Users simply speak to their colleagues about whatever comes to mind, and are connected in real time. And we display lightweight avatars on the screen to represent what's happening in the office – who's talking to who, breaks, etc. Think about it: at your desk, you can see the basics out of the corner of your eye – who's there, who's chatting, on a break. And you can make the casual comment or ask a question no problem. You can do all of that in Tangle, as easily.
How did the idea for your business come about? How does it business help those affected by the pandemic?
In the first several weeks of our MBA program, we were driving to and from school and discussing remote work as an idea – why with all its obvious benefits for workers and businesses it wasn't more widespread. We concluded that existing technologies were built for co-located teams that had the occasional out of office employee, rather than coming from a fully remote paradigm. Because we make available the same natural behaviors by which teams collaborate when co-located in the remote space, we help businesses & workers alike experience the best of both worlds, co-located and remote.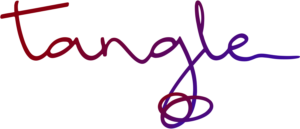 How has your MBA helped you develop your business?
The Johnson Cornell Tech MBA's curriculum taught us to think about the holistic environment that startups operate in, and particularly how to use technology to serve users while avoiding the trap of force fitting users to technology.
Where are you with the business right now?
We're alpha testing right now. This early user feedback will help us determine where to put our focus as we develop a scalable beta.
What are your tips for staying positive during the pandemic?
Early on, we, along with some other classmates, made an effort to keep people involved through a mix of social activities and coffee chats. The most important thing was to give different people the chance to lead. Taking an active part in doing something for others is a sure way to feel good.
Any advice for current MBA students who would like to create their own business?
Think about a problem you want to solve, not a company you want to create. Create a strong team that you can rely on. Come into the program with your own ideas, and be open to feedback.