In this week's podcast episode of Wire Taps, Graham and Alex offer keen admissions advice to two new applicants and one candidate torn about school choice. First up, a U.S. Army officer with a poor academic background sought advice about targeting MBA programs for their pending return to civilian life in 2022. Another MBA hopeful coming from commercial banking and hoping to transition into investment banking also needed help with school choice. Finally, as the 2020-21 admissions season winds down, some candidates are still facing tough decisions. This week, Graham and Alex weigh in on one candidate's scholarship-laden choice between Cornell Johnson and Dartmouth Tuck. Preview the posts from MBA ApplyWire and MBA DecisionWire that they discuss below, then tune in!
With a plan to transition to civilian life in 2022, a U.S. Army officer sought advice about applying for an MBA: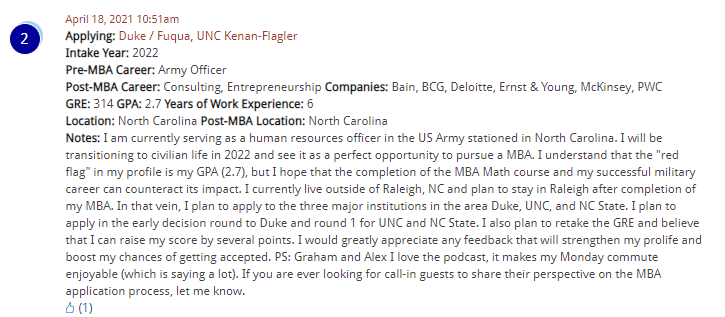 Up next, an applicant with a successful background in business development & NGO work needed to reflect on school choice:

Finally, an accepted candidate is torn between Cornell Johnson and Dartmouth Tuck: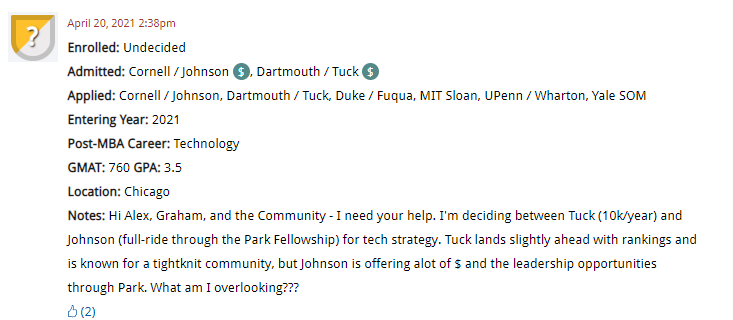 Happy listening!
This episode is brought to you by Harvard Business School Online CORe


Harvard Business School Online offers a unique and highly engaging way to learn vital business concepts. Our online certificate and credential programs are offered via our innovative online platform and are designed to bring the Harvard Business School classroom to you—putting you at the center of the learning experience. Learn more by clicking here.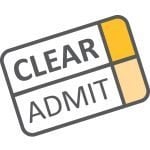 Be sure to post to MBA ApplyWire or MBA DecisionWire if you'd like Graham and Alex to offer admissions advice.
If You Like What You've Been Hearing, Please Subscribe and Rate Us on Apple Podcasts!
It's been wonderful seeing the audience for our podcast series continue to grow! Please, if you have enjoyed what you've heard, could you rate and review the Clear Admit MBA Admissions Podcast in Apple Podcasts? This is the best way to help more listeners find us. Also, to ensure that you never miss an episode, please subscribe to the podcast on whatever platform you use.
This episode was hosted by Graham Richmond and Alex Brown, and produced by Dennis Crowley. Thanks to all of you who've been joining us!