The Massachusetts Institute of Technology's degree programs are among the most selective in the world, and its business school is no exception. The MIT Sloan School of Management's MBA program aspires to develops leaders who make a difference in the world. It is an environment in which innovators come together to solve the most complex problems and bring solutions out into the world to improve today and advance tomorrow. As someone who inspires to be an agent of change, MIT Sloan proved to be the perfect environment for Julia Hawley, MIT Sloan MBA '17.
Beyond gaining imperative business skills, acquiring global experiences and expanding her personal network, Julia Hawley also enjoyed the deep technical focus — a key hallmark of MIT's business school. These experiences and opportunities combined ultimately set up Julia's transition into the industry of her dreams: automotive. First completing an internship with Telsa, Julia then was offered a full-time position with Ford as a Global Strategy Manager. 
Global strategy is important for a company like Ford, with it's ever-growing global presence in 200 countries around the world. Change is also key for the company, which has been personally compelling for Julia Hawley. 
Read on in this edition of Real Humans: Alumni to hear how Julia Hawley's business degree from MIT Sloan is allowing her to have an impact every day in her preferred industry.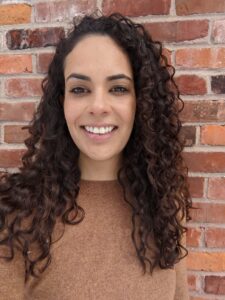 Julia Hawley, MIT Sloan '17, Global Strategy Manager at Ford
Age: 33
Hometown: Ann Arbor, Michigan
Undergraduate Institution and Major: University of Michigan: Bachelor of Business Administration (BBA)
Graduate Business School and Graduation Year: Massachusetts Institute of Technology, MIT Sloan School of Management Class of 2017
Pre-MBA Work Experience: Before attending Sloan, I worked at Google in Boston in Account Management and Strategy and then transitioned into retail where I worked at J. Crew in New York as an Allocation Analyst. The summer before starting at Sloan I volunteered in a small village in Nicaragua for 9 weeks with an organization called Mujeres Solares, which focuses on empowering women through solar-focused enterprises.
Why did you choose to attend business school?
I was excited to attend business school for a few reasons. First, as a woman, I felt that it was important to have a higher-education degree. Secondly, during my early career, I gained more appreciation for hard business skills and was motivated to strengthen my business acumen. 
Why Sloan? Which factors influenced your decision?
When deciding which schools to apply to I structured by search around three factors. Firstly, I was looking for a school that had an open campus with a lot of opportunities for cross-pollination. Second, I was interested in having an international experience and was looking for a program that would allow me to travel for a school project (I ended up working in Colombia for 3 weeks!) and third, I wanted to be at a school with strong technical programs because I find technical environments to be really excited and inspiring.
What was your internship during business school? How did that inform your post-MBA career choice?
I was lucky to get my dream internship at Tesla! When I started school, I planned to pursue a career in clean energy, but as I did some soul searching I realized my true passion was automotive. Working at the Tesla Gigafactory outside of Reno was the perfect combination of both automotive and energy storage.
Why did you choose to work for your current company?
The automotive industry is at an inflection point. The products are transitioning from physical goods, to digitally powered experiences and the traditional automotive companies are at a disadvantage in a lot of ways. I wanted to work on something hard and I wanted to be part of that transition. At Ford, I am able to be a change agent and I feel like I have impact every day.
How did your MBA experience prepare you for your current career?
While I accomplished the goals I set out to achieve by getting an MBA, the people I met had the biggest impact on me. My classmates became some of my closest friends and challenged me in ways that allowed me to grow personally and expand my horizons more than I ever would have imagined. I am humbled to be part of such an incredible group of people who still support me every single day.
How has COVID impacted your industry/career plans?
My job in Corporate Strategy is very future-focused. I spend my day thinking about 2025 and beyond. While COVID has impacted the daily operations of Ford a lot, my lens on future-focused work has not been as impacted. Working from home was a big transition, though. Before COVID, brainstorming sessions in conference rooms were the norm. Now that we are working from home, the logistics around sharing ideas and innovating together is harder.
What advice would you give to a current MBA student?
It is important to decide for yourself what kind of experience you want to have. The two years will go by really fast so make sure you are focusing your time on the things that matter most to you and don't be afraid to change your mind! 
Learn about more business school alumni like Julia Hawley by exploring our Real Humans: Alumni series.
To see what current students from MIT Sloan School of Management are up to, visit their Real Humans: Students profiles.