Alex and Graham are in a celebratory mood as this episode marks the 100th time our hosts have recorded an edition of Wire Taps! To mark the occasion, this show includes audio clips from some of the Wire Taps faithful, facts and figures about the Wire Taps journey to date, and a medley of classic Alex/Graham banter (tucked into the end of the episode).
Of course, our hosts still make time to review a great group of MBA candidates, including a woman in NYC with healthcare experience looking to boost her GMAT, an EdTech professional wondering about the impact of applying with one's partner/spouse, and an Indian male IT engineer hoping to hone in on the right set of target programs.
A HUGE thanks to all of our listeners who have been joining us week in and week out for WireTaps, to everyone who sent along audio clips for inclusion in this week's episode, and to the incredible Dennis Crowley who worked tirelessly to produce this episode!
In regards to profiles this week, the first MBA hopeful comes from a "unicorn" healthcare tech company in strategy and ops, and has already taken the GMAT three times: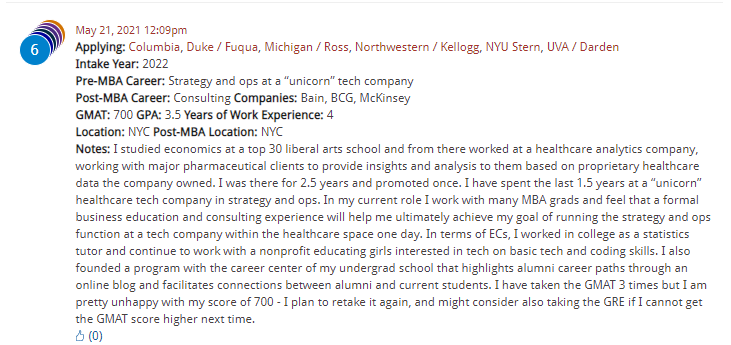 Next, another MBA applicant is looking to make the tough jump to venture capital from EdTech:

Finally, a tech applicant from India requested an assessment of his chances at the M7 and Top 15 schools: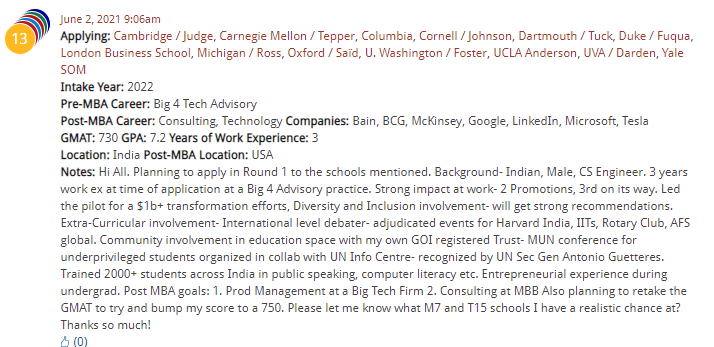 Happy listening!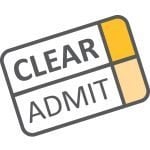 Be sure to post to MBA ApplyWire or MBA DecisionWire if you'd like Graham and Alex to offer admissions advice.
If You Like What You've Been Hearing, Please Subscribe and Rate Us on Apple Podcasts!
It's been wonderful seeing the audience for our podcast series continue to grow! Please, if you have enjoyed what you've heard, could you rate and review the Clear Admit MBA Admissions Podcast in Apple Podcasts? This is the best way to help more listeners find us. Also, to ensure that you never miss an episode, please subscribe to the podcast on whatever platform you use.
This episode was hosted by Graham Richmond and Alex Brown, and produced by Dennis Crowley. Thanks to all of you who've been joining us!