Get the inside scoop on MBA admissions at Stanford GSB, as Assistant Dean of MBA Admissions & Financial Aid, Kirsten Moss, shares everything you need to know about getting into the leading business school in our latest Admissions Director Q&A.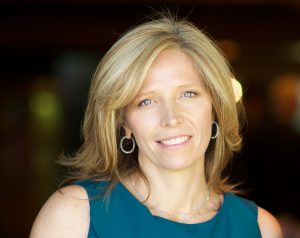 Prior to Stanford GSB, Kirsten held roles in leadership coaching, consulting, admissions and more. In addition to being an executive coach for senior executives in various sectors, she had worked as a consultant for Egon Zehnder, developing tools to assess leadership potential. Earlier in her career, she was the Director of Career Services and the Director of Admissions and Financial Aid at Harvard Business School. Kirsten has an AB in economics, government, and sociology from Harvard College and an MBA from Harvard Business School. She has a Doctorate of Psychology from William James College where her research examined how to assess transformational leadership during selection interviews.
In this interview, Kirsten talks about:
What's new at Stanford GSB
Tips on the admissions essays
How to prepare for the Stanford interview
…and more! Check out the abbreviated transcript below, or listen to the podcast episode (hosted by Graham Richmond and produced by Dennis Crowley) here – or in your favorite podcast app.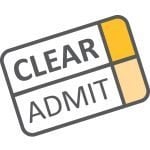 This transcript has been edited for length and clarity.
Graham Richmond for Clear Admit (CA): What do you like most about your job? 
Kirsten Moss (KM): One of my favorite parts of my job is the assessment piece. I feel such a responsibility to get this as right as we can to treat each candidate fairly and be really clear what we're looking for & how we evaluate. I try to block off maybe two or three days a week during our application rounds and work from home so that assessing candidates has my full attention. It's wonderful — I'll wake up, go for a run or a workout, sit down with my big cup of tea in front of the computer, and just know I have the day to dive into essays and recommendations. It's my passion.
CA: Is there anything that you don't like?
KM: The only thing I would possibly change is the hours. This role can sometimes feel all-encompassing, and I'm often catching up over the weekend or late in the evening. There just don't seem to be enough hours in the work week to get it all done. As those out there probably know during these COVID times, working at a high speed over time is fine for a while, but at a certain point you need to recharge and unplug. 
CA: What is a Stanford stereotype that you would like to debunk?
KM: The stereotype I hear most often from our prospects is that we are only a school for technologists or entrepreneurs…and nothing could be farther from the truth. I understand that we're in Silicon Valley, and that we have a reputation for both of those, but I believe we're really a school for any applicant who aspires to make a positive impact in the world. 
CA: What's one new thing that's happening, or maybe is forthcoming, on campus that you wish more people knew about?
KM: One thing that the admissions team, and me in particular, are really excited about is something called the BOLD (Building Opportunities for Leadership Diversity) Fellows Program. We developed BOLD last year as a need-based fellowship designed for students who show a commitment to diversity. Our goal is to ensure that all students can attend Stanford regardless of their financial resources. 
CA: Can you walk me through the life of an application from when someone hits "submit" until they get a decision?
KM: Our application has multiple essays and is perhaps one of the longest out there, so it takes a significant amount of time to read each one. Once the applicant submits, the applications are reviewed by the members of our admissions committee over a period of a few weeks. Then from these assessments, approximately 1,000 candidates are invited to interview. We tend to think of it as two applicants for every seat in the class. And then once the interview evaluations are submitted, the admissions committee reviews the complete file again holistically to determine who will be admitted. 
CA: If you had to give candidates one tip about the application essays, what would it be?
KM: If I were giving advice to an applicant out there who's thinking about applying or is starting the process, my tip would be to make sure that you cover both who you are and what you've done. The goal of our application at Stanford is really to give the applicant plenty of real estate to share both of those things. 
We're as interested in your achievements as we are in the context in which they've happened. So if I were starting the application, I would want to think about two or three stories that I'm most proud of. This is the part of the application where we do want to know about your achievements, but in your context. It's not about being the president of your class or being an Olympic medalist, it's really about what you have worked toward and what you care about.
CA: If someone gets an interview invitation, what do you recommend they do to prepare for that interview?
KM: Interviews are behavior based, structured, and conducted in-person or virtually by alumni across the globe. The interview is really an opportunity for you to be the hero and bring the stories that you think are most meaningful to bear. All you need to come prepared with is a challenge that you have faced and how you responded to it. What did you do about it? Why was it meaningful? What was that impact from your perspective?
You can expect your interviewer to ask you some probing questions as you tell your story. We'll be looking for small details to understand the context of your background a little bit better.
CA: Let's talk about deferred enrollment. Who should be applying deferred as a college senior versus following the more traditional path to an MBA at Stanford? 
KM: We really welcome all applicants who are interested in becoming leaders, so there's no particular specific profile that we're looking for. Applicants can apply in any of our three rounds, even though most target the third round. Candidates for the deferred program are assessed using the same evaluation criterion that we use for the direct admits, we just recognize that the context is very different because they're coming from college and haven't worked yet. 
We'll still be looking for what you're intellectually curious about and what you've studied, but we also want to get to know what matters most to you and understand what perspectives you bring to the classroom.
CA: What do we need to know about Stanford's plans with COVID-19? Do you expect to have in-person classes this fall for the MBA students? Will you be allowing any campus visits? 
KM: We're really dependent on the course of the pandemic and how it develops. At this point, we're going back to normal for the class of 2023. We are requiring students, faculty, and staff to receive vaccinations unless there's a health or religious reason not to. We haven't resumed campus visits yet, so that is still up in the air for now. We will likely begin to allow visits this winter or earlier, so keep your eyes on our site to see additional information about that.