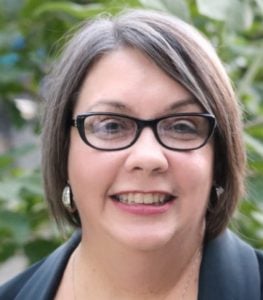 We are excited to discuss MBA admissions at Chicago Booth with the Associate Dean for Student Recruitment and Admissions, Donna Swinford, in this Admissions Director Q&A. Swinford has been at Booth since 1997 and joined the office of Admissions in 2005. It's safe to say she's seen the admissions process at Booth from pretty much every angle possible over the course of her tenure. She has served in several roles, including head of Operations and Evaluation, before transitioning to her current position at The University of Chicago Booth School of Business.
In this interview, Donna talks about:
What's new at Chicago Booth
Tips on the admissions essays, including insight into the lack of word limits
How to prepare for the Booth admissions interview
…and more! Check out the abbreviated transcript below, or listen to the podcast episode (hosted by Graham Richmond and produced by Dennis Crowley) here – or in your favorite podcast app.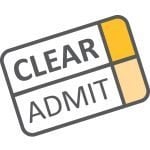 The transcript below has been edited for length and clarity.
Graham Richmond for Clear Admit (CA) What is one thing you enjoy about your position at Chicago Booth? Is there anything you don't like as much about it?
Donna Swinford for Chicago Booth (DS): I don't like the process of traveling — having to go to the airport, wait in lines, make reservations, order Ubers, and pack. But once I get to my destination, I really enjoy being able to interact with prospective students and also our alumni. My favorite part is always the crafting of the class. I love being able to find diamonds in the rough, reading all the stories, and being able to identify candidates with potential. I'm someone who loves puzzles. And I really think of admissions as one giant puzzle, where I get to put together all these unique pieces to create the class.
CA: Give me a Chicago Booth stereotype that you'd like to debunk.
DS: That we're "just a finance school." We hear that all the time. It's very true that our business school is one of the best for finance, but our strengths that our students have are so much more diverse. For example, the number one concentration at Booth is actually entrepreneurship. And in the Class of 2021, 78% of the graduates ended up with a concentration in entrepreneurship. The second most popular concentration is finance, which is 49%. And while we're not done finalizing this year's employment report, 35% of the graduates are entering the consulting, 21% are in tech, and if you combine all the various financial services roles, it's 28%. We just have a very diverse student body who have all these different interests and are able to find success here at Booth, regardless of what their interest is.
CA: What's one new thing that's happening, or maybe forthcoming, on campus that you wish more people knew about?
DS: We're all really excited about what is happening at the university along the lines of quantum technology. So earlier this year, the university and the Polsky center launched Duality, which is an accelerator for quantum technology startups. And over the summer, the first cohort of six companies was announced. Duality is a 12 month accelerator program, where startups get $50,000 and access to mentorship, office, and lab space at Booth. So we're really excited about this.
CA: I wondered if you'd be willing to just walk us through the life of an application from the moment the candidate hits submit until they get a final decision.
DS: Once someone submits, the first step is to just make sure that the application is complete. Our system will check to make sure that all the letters of recommendation, scores, transcripts and everything else has been received. Once an application is complete, it goes to the committee. Our first step is to have an admissions director read the file. That person will either recommend an invite to interview or deny. If they are denied, another director will read the file and can either confirm or deny or invite to interview. And if that person also denies, then a senior director confirms, so we would never deny someone without having three reviews. Now applicants are invited to interview with either a current student or with one of our alumni volunteers. Once the interview report is received, it will go to another director who hasn't yet seen the file. They have the option of voting between admit, waitlist, or deny. Then the file goes to the committee. Once it's in committee, then myself and one of my senior directors will craft the final class. And this year, we're doing something different where we are not going to call our admins prior to nine o'clock on the decision day. We're actually going to allow the decisions to go live prior to us calling. We know that we've heard from our candidates, and we could see it on the Clear Admit LiveWire, that we just cause a lot of anxiety within the applicant pool. And we want to remove that to make it about them, not about us.
If you had to give candidates one tip about the application essays, what would it be?
I think it would be to answer the question. The reason why I say that is sometimes candidates want to tell the story that they want to hear or want to present, but the schools spend a lot of time coming up with these questions. So you should answer that question. I think that candidates sometimes overthink the essay, but it's just one part of the application. And also, you don't want to waste this opportunity. Don't share information that can already be found in other areas of the application.
At Booth, we purposely have two essay questions. One asks the typical, "Why an MBA?", "What are your post MBA goals?" But our second question deliberately says we'd like to learn more about you outside of the office. We want to get to know who the person is. Because we admit people, we don't admit applications. So we would like to get to know the people.
I want to dial in on something really unique about your process, which is that you don't provide a maximum word count for your essays. Where did that idea come from? And how should students interpret that? What's your advice?
To be completely honest, I think we're given more credit here than we deserve. When we were thinking up the essay questions, we were talking about what the maximum word level or word limit would be. That approach actually aligns more closely with our previous essays, where we purposely avoid giving guidance. We want to allow the applicant to really interpret the question themselves, because that's what the real world is. When you're working professionally post-MBA, you're not necessarily going to be given all of the guidance that you need — you have to actually interpret it yourself. So we want to see how people navigate through that.
Tell me about the interview process at Booth. How does it work? How should one prepare?
Similar to last year, all of our interviews this year will be conducted virtually, either by a current student or by an alumni volunteer. It's important for candidates to know that these interviews are 100% blind, meaning that the interviewer will not have access to the candidate's application, only the resume.
We view the interview as an opportunity for the candidate to add a little bit more to their candidacy. Candidates should be prepared to discuss their post MBA goals and how the Booth MBA will help them achieve these goals. We are also going to ask questions to assess resilience and how someone will be engaged as a student. Everyone who is invited to an interview will also need to submit a video essay. We will give people a prompt, and they have about 10 days to upload the answer. It's another opportunity for us to get to know the candidates better.
But do you have any advice for candidates for Booth Scholars? Who should be considering the deferred path?
To give you a little background, the blue Scholars program actually started in 2002 and it was originally limited to just Chicago graduates. In 2018, we expanded to allow any current undergrad to apply. I think the BU Scholars Program is best served to those who already know at that time that their long term plans include an MBA. By applying as an undergrad, it will give you some clarity on what your future will look like. I think that there's different points in your career that an MBA becomes something that you decide that you want to seek out. For some of those, it's when they're an undergrad, and for others, it could be 1015 years post undergrad, got it. And for those who already have their mind set on an MBA, it's very easy to apply as an undergrad. You're already in that higher ed state of mind, so it would be a good time. Deferred applicants fill out the same application as any MBA, with the added question, "what are you planning on doing post-undergrad?" So it's just a little bit of a different prompt.
I wanted to ask about COVID. What's the current situation on campus?
Everything for our students is in person. We did fully resume all in person activities last week, which we're extremely excited about. But unfortunately, we're very similar to all the other schools in that we are not welcoming any campus visitors. We hope to allow people back in the spring and are thinking about how we can have some potential small, targeted events. But first, we just need to figure out how we get our students to be safe on campus. This is step one, and then we'll focus on visitors.