Interested in an MBA degree, but come from a non-traditional background? Watch as Clear Admit and the University of North Carolina's Kenan-Flagler Business School take part in a panel discussion, "Pursuing an MBA Without a Business Background."
Did you know that over half of UNC Kenan-Flagler Full-Time MBA students enter the program without a business background? Watch the video recap and hear from UNC Kenan-Flagler career experts, assistant dean of the Full-Time MBA program, and several current students as they talk about the doors an MBA can open for any driven professional.  In this panel discussion moderated by Admissions Director Danielle Richie, they'll talk about their undergraduate background and early career experience, what led them to pursue an MBA, tips on navigating the b-school experience, and how the skills and knowledge gained in the MBA program is shaping their post-MBA careers.
Check out the recap below:

UNC Kenan-Flagler Webinar Speaker: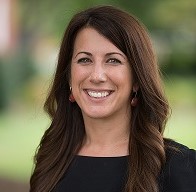 Danielle is originally from upstate New York and joined UNC Kenan-Flagler Business School in April 2018 to oversee the Full-Time MBA admissions and student recruitment team.
She has more than 12 years of professional recruiting experience in undergraduate and graduate business programs. Danielle's educational background includes a master's degree in communications with a specialization in advertising from Syracuse University and a bachelor's degree in public relations from the State University of New York at Oswego.