The supportive and welcoming Kelley community is an important part of the nationally ranked Kelley Full-Time MBA Program—and the support extends to students' partners and families. 
Kelley's Family-Friendly MBA Program
Kelley MBA students join the program to create a better future for themselves and their families. The most recent full-time MBA class received a competitive median starting salary of $119,000 and a $25,000 median starting bonus. What students find at Kelley is a family-friendly MBA program that helps partners make connections through organizations such as the Kelley Partners Club and the Kelley Kids Club.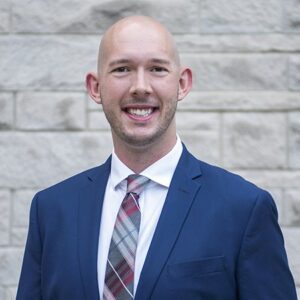 Joe Metts is a current MBA candidate majoring in marketing. He was a member of the Supply Chain & Digital Enterprise Academy during his first year at Kelley and his spouse, Sara Metts, is the president of the Kelley Partners Club. The community and the town drew them to Bloomington. 
"I first visited Bloomington in the Fall of 2018 while I prepared to apply to business school following my wedding in 2019. I immediately fell in love with the city, which reminds me quite a bit of my hometown, Asheville, NC. The tight-knit community at Kelley and the passion that students, faculty, and staff presented during the preview event was evident. I was convinced that I would enjoy two years in Bloomington and be able to accomplish the goals I had for myself, while having the opportunity to become involved in a variety of activities and causes as well," Joe said. His involvement in both academic and social groups has made his MBA journey rewarding and engaging.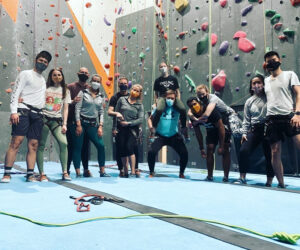 "This summer I interned in product development with Danaher Corporation and had a great experience where I was able to learn both professionally and personally," Joe said. "In Bloomington, I've been incredibly fortunate to have access to more opportunities than I can name, but have gotten great value out of clubs such as Systems and Operations Management Association (SOMA), as well as programs like GLOBASE, where I partnered with a client organization in Indonesia. There are a number of special interest clubs, such as Golf Club and Wine Club, that provide great opportunities to meet people with similar interests and begin building relationships."
Joe hopes to join a leadership development program that prepares recent MBA graduates for cross-functional leadership opportunities upon graduation. Joe's passion for the community at Kelley is evident. He said his favorite aspect about the Kelley School is, "the people. Every person I've met who has been associated with the program has been incredible. The students, staff, and faculty all genuinely care about one another and the experiences that the Kelley MBA offers its students. There are ample opportunities to get involved, build strong bonds, and achieve your goals alongside genuinely great people here at Kelley."