We have a special edition podcast episode for you in which we welcome two current students of the Wharton School's Lauder Institute of Management & International Studies class. As part of our Real Humans: MBA Students series, current Wharton Lauder students, Wendy Yu and Juliana Escobar, share their experiences with the joint degree program. Wharton Lauder students earn two degrees in two years: A Wharton School MBA plus an International Studies MA from the University of Pennsylvania.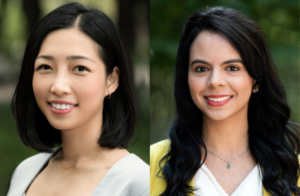 Our first guest, Wendy Yu, is a top graduate of the University of Toronto, where she studied management and economics and psychology. She then spent three years with Kearney, rapidly progressing to the associate role before leaving to join the Wharton Lauder class. This past summer, she interned with Amazon in operations.
We are also happy to welcome Juliana Escobar, a graduate of the University of Texas at Austin, where she studied international relations and affairs. She then worked at Deloitte as an analyst then consultant, before moving on to business development at the Clinton Foundation for nearly three years. Most recently, she served as a relationship manager at LinkedIn for nearly two years before heading off to the Wharton Lauder class. Her MBA internship last summer was with Google.
In the podcast episode below, Wendy and Juliana share:
The paths that led them to join the Wharton Lauder class
How Wharton Lauder supports their career goals
A typical day in the Wharton Lauder class
Advice about the application process
…and more!
Just press play to learn more about the Wharton Lauder MBA/MA program.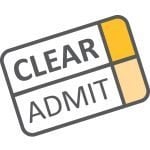 If You Like What You've Been Hearing, Please Subscribe and Rate Us on Apple Podcasts!
It's been wonderful seeing the audience for our podcast series continue to grow! Please, if you have enjoyed what you've heard, could you rate and review the Clear Admit MBA Admissions Podcast in Apple Podcasts? This is the best way to help more listeners find us. Also, to ensure that you never miss an episode, please subscribe to the podcast on whatever platform you use.
This episode was hosted by Graham Richmond and produced by Dennis Crowley. Thanks to all of you who've been joining us!
---
Request More Information from the Lauder Institute
Complete the form below to learn more about the Lauder Institute at the Wharton School of Business.