In honor of Veterans Day, NYU Stern MBA candidates, Bartek Czarnik and Chris Meyer, share their paths from the military to NYU Stern in this edition of Fridays from the Frontline.
Reflections on Transitioning from the Military to NYU Stern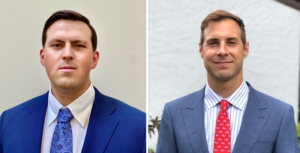 By Bartek Czarnik and Chris Meyer, NYU Stern MBA '22
Chris: Ask ten military veterans what their military experience was like and you're certain to get ten wildly different answers. Bartek and I started our military journeys at West Point and Annapolis, respectively. From there, we went on to career fields that demanded everything we had learned at the Academy and more: Bartek into Army Armor and I into Naval Aviation. Aside from the technical challenges of learning how to operate war machines safely and effectively under intense conditions, we were also thrust into leadership positions with platoon and squadron mates' lives on the line. When we were looking at the next stage of our lives, we looked for a place that would value our backgrounds and challenge us to grow. NYU Stern offered the chance to continue our professional educations, learn among the finest students and faculty in the world, and grow as leaders of the best Veterans Club in the Nation!
Cleared Hot (For a Career Pivot)
Chris: I served 11 years on active duty as a Naval Aviator. I was fortunate to have incredible mentors who modeled excellent leadership and made an incredibly positive impact on the Sailors they led. Largely because of those great mentors, I was afforded the opportunity to attend the Rotary Wing Weapons School. I became one of the Navy's core group of helicopter instructors training the next generation of aviators to "fly, fight, and win." Interestingly, this is when my desire to make a career pivot really began to germinate. I enjoyed every aspect of teaching, instructing, and learning from my students. I started to get the itch to return to an academic environment and challenge myself to grow in new ways. So, after many months of debate, analysis, and thoughtful inputs from my mentors, I decided to make a pivot.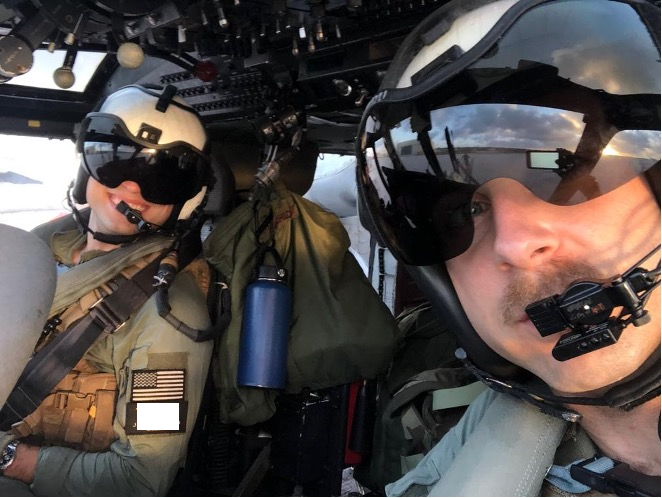 CHANGE: Drive it
Chris: The decision to leave the military after 11 years was a big one. I wanted to land in the best possible place to start the rest of my life — a place with the right mix of educational excellence, career opportunities, and community. NYU Stern was an intriguing option and the Stern Military Veterans Club stood out among each of the clubs I had contact with. There was so much enthusiasm for the school, the community, and the friendships made among the vets and the wider school that Stern rapidly shot to the top of my list of target schools. Once I learned about the Fertitta Veterans Program, I became fully invested in earning admission to Stern. The Fertitta Veterans Program was created thanks to a generous gift from alumnus Lorenzo Fertitta (MBA '93) and brother Frank J. Fertitta III and designed to support the transition to business school of US military vets and active duty students. Stern's commitment to advancing the Veteran community crystallized my realization that Stern was the school for me. Stern has been everything that I hoped for: the community is incredibly supportive, the Fertitta Veterans Program cohort is full of team players who help each other succeed, and the school understands how to reintegrate veterans to an academic environment. In my Stern journey, I have been absolutely floored by the quality of students and the rigor with which they approach academics, career preparation, and team-building. I learn from my classmates every day; they have become more than my friends, they have become my mentors on this journey to a new career.
From Tanks to Banks
Bartek: My time in the Army was a bit shorter than Chris' as I was in for about five-and-a-half years. I really enjoyed working on tanks, leading soldiers, and traveling to various parts of the world. More importantly, I met some incredible people throughout my time in service. However, I was not excited about future career prospects in the Army and felt it was a great time to make the transition into the civilian world. Being from and growing up in New York put Stern on my radar after I decided to limit my business school applications to the Northeast.
Though I got into other top programs, participating in Stern's Fertitta Veterans Program seemed like a no-brainer and in hindsight, it ended up being the best decision I could have made. The Stern Veterans community was incredibly helpful from the moment I started applying to Stern, through the Fertitta Veterans Program and investment banking recruiting.
Once school began in the fall, I found the community at Stern to be filled with selfless individuals who always lent a helping hand, just like in the Army. In my year and a half at Stern, I've met more incredible people, some of whom will definitely be life-long friends for me. Though the first year was of course mostly virtual, our second year in person has been a blast, and having the opportunity to be a part of New York's re-opening while at Stern is a blessing.  Chris and I could not be more excited for the rest of our second year at NYU Stern.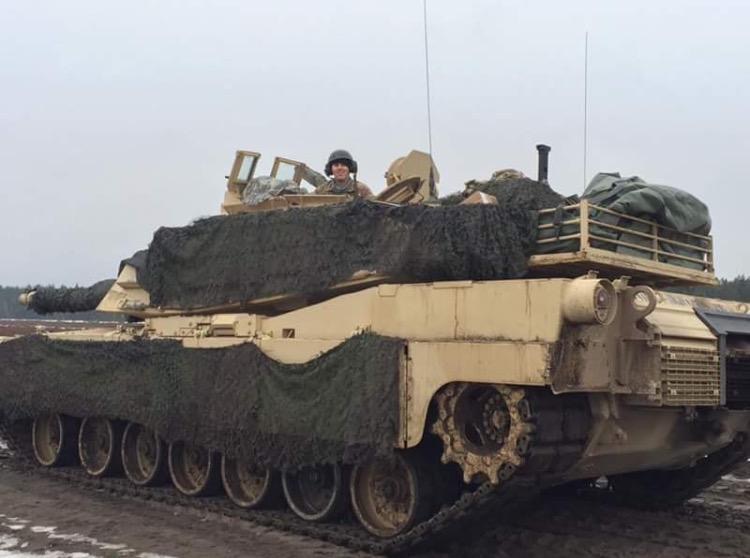 CHANGE: Live it!
Bartek: Making the transition from the military to civilian life is not easy, especially for two guys who went to service academies for college. The Fertitta Veterans Program and NYU Stern as a whole made that transition as smooth as can be. Being able to meet classmates from all parts of the world and from various backgrounds while attending class in the heart of New York City is an extremely enriching experience. By choosing NYU Stern, a place that focuses on holistic development in the realms of IQ and EQ, we were able to ensure a fulfilling experience as we transitioned from one life to another.