Rodrigo Peña Klaric, Rochester Simon MBA Class of 2023
Age: 27
Hometown: Cochabamba, Bolivia
Undergraduate Institution and Major: University of North Florida, BBA – Finance & Management.
Pre-MBA Work Experience (years, industry): Prior to Simon, I worked in Corporate Finance at General Electric Company for four years in the United States and Latin America across several company divisions. Most of my experience is in Strategic FP&A and Process Automation. 
Why did you make the decision to attend business school? Why now?
Ever since I left Bolivia, I have been on a path of constant growth and career development. I obtained my undergraduate degree at the University of North Florida in Jacksonville in 2017. Upon graduation, I was blessed with the opportunity to work for General Electric Company across several company divisions and countries. In a span of three years, I was promoted several times from Operations Intern to FP&A Leader. However, I was convinced that in order to take my career to the next level, it was the best time to obtain a STEM MBA from a top Business School.  
Why did you choose Rochester Simon? What factors figured most prominently into your decision of where to attend?
I chose Simon for the following reasons: 
Quantitative Curriculum: Simon's Curriculum is focused on developing skills and expertise that will allows students to make strategic quantitative and economic-based decisions.
Finance Concentration: Simon's Finance MBA concentration is constantly ranked amongst the top in the United States and the world.
STEM Designation: The STEM designation allows international students like me to have an extended OPT period to work in the United States.
Diversity: Simon is recognized as the #1 school in diversity amongst top MBA schools in the United States.

 
What do you think is your most valuable or differentiating contribution to the Class of 2023?
My greatest contribution to my classmates will being able to share the knowledge, ideas, and experiences I gained from my background in International Finance and Financial Process Automation. Having lived and worked in multiple countries over the last few years, I bring a unique perspective to leadership, collaboration, and empathy. I want to help my classmates achieve their goals and dreams upon graduation.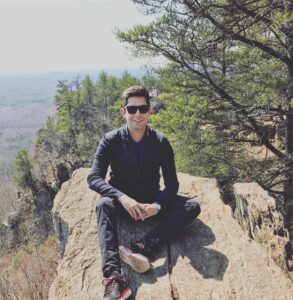 Tell us a fun fact that didn't get included on your application:
A fun fact I did not include in my application is that I over the last year, I helped over fifteen high school students from Latin America secure scholarships to attend college in the United States. Please feel free to send me a message via LinkedIn if I can help you with your journey. 
Post-MBA career interests:
My desire is to continue furthering my professional career in Corporate Finance – FP&A with a focus on Financial Analytics and Process Automation. 
Advice for Current Prospective Applicants:
–What is one thing you would absolutely do again as part of your application process?
Connect with current students, faculty, and alumni to see if the school and program you are looking to attend aligns with your career goals and objectives. Don't be afraid of the application process and reach out to current students at Simon, we most likely had the same questions during our process. Our community is here to help and very open to conversations. 
–What is one thing you would change or do differently?
I would have started my application process earlier than I did. Applying to business school is a lengthy and challenging process. By starting to prepare early, you will be able to showcase your abilities and uniqueness in the best possible manner without being pressured by deadlines. 
–What is one part you would have skipped if you could—and what helped you get through it?
My background is heavily quantitative; therefore, the essay part of the application process was a real struggle for me. However, the best tip that I received from a current student at Simon was to look at it from a storytelling perspective. 
What is your initial impression of the Rochester Simon students/culture/community?
I am proud to say that the Simon community is collaborative, diverse, inclusive, and brilliant. The culture at the university is extremely open, friendly, and respectful. I also want to highlight that giving back to the community is deeply engrained in the program's values.  
What is one thing you have learned about Rochester Simon that has surprised you?
I was surprised by the number of extracurricular activities and services Simon and the University of Rochester provide. There is an incredible number of resources, clubs, and extracurricular activities that make the Simon experience like no other. Simon genuinely cares for you overall wellbeing. 
Has the COVID-19 pandemic affected your personal application or admissions process in any way? If so, how?
Covid has drastically changed our lives. During the pandemic, I was anxious about traveling restrictions, visa applications, and if we would get the chance to attend classes in person. Simon did a fantastic job of maintaining a safe environment and following safety regulations. 
What is one thing you are most anxious about in your first year?
Before starting the Pre-Fall Semester, I was anxious about getting back into the full-time student rhythm. MBA courses at Simon are challenging by nature and the speed and difficulty of classes require thorough planning and preparation to succeed. 
What is one thing you are most excited about in your first year?
I am most excited to continue learning and building relationships with the Simon community. I am looking forward to navigating this journey with this incredible talented and diverse group of individuals.