Most of our regular listeners know our podcast tends to devote 99% of recorded time to traditional, full-time, in-person MBA offerings, but several factors have combined to merit some serious discussion of online offerings.
Those factors are:
Technology
The caliber of institutions increasingly active in this space
The pandemic's 'necessity is the mother of invention' doctrine
Special guest Dr. Carolyn Goerner joins host Graham Richmond to discuss the online MBA landscape. Dr. Goerner, the Aldi, Inc. Distinguished I-Core Clinical Professor at Indiana University's Kelley School of Business in Bloomington, Indiana, teaches in the #1 online MBA program in America.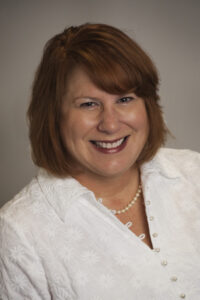 Dr. Goerner has a PhD from The Ohio State University, an MA from Indiana University, and a BA from Kean University. She has been a full-time faculty member at Indiana Kelley since 2000, primarily teaching Negotiation and Inclusive Management courses to MBAs. She has won a variety of teaching honors including the Indiana University Trustees' Teaching Award and the IU Student Foundation "Student Choice" Award. Beyond her academic career, Dr. Goerner has also worked in the private sector, with a focus on human resources.
In this podcast episode, Dr. Goerner explains:
How an online MBA program differs from other MBA formats
Who might be best suited for online programs
How online MBA programs are viewed by employers
What to look for in an online MBA when trying to select a program
…and much more!
Tune in here or in your favorite podcast app: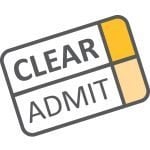 Learn More from the #1 Ranked Online MBA: Kelley Direct
If You Like What You've Been Hearing, Please Subscribe and Rate Us on Apple Podcasts!
It's been wonderful seeing the audience for our podcast series continue to grow! Please, if you have enjoyed what you've heard, could you rate and review the Clear Admit MBA Admissions Podcast in Apple Podcasts? This is the best way to help more listeners find us. Also, to ensure that you never miss an episode, please subscribe to the podcast on whatever platform you use.
This episode was developed in partnership with the Indiana Kelley Online MBA. It was hosted by Graham Richmond and produced by Dennis Crowley. Thanks to all of you who've been joining us!
Learn More from the #1 Ranked Online MBA: Kelley Direct