In this edition of Real Humans: Alumni, we jump back into the consulting sector to leading consulting firm, Boston Consulting Group (BCG). Lilian Izuorah, Duke Fuqua MBA '21, wasn't quite sure where she wanted to land for her post-MBA employment when she matriculated at b-school. Read on for how the Duke Fuqua MBA exposed to her a variety of career paths and prepared her for life as a consultant.
Lilian Izuorah, Duke Fuqua MBA '21, Consultant at BCG
Age: 29
Hometown: Lagos, Nigeria
Undergraduate Institution and Major: University of Benin located in Nigeria, Bachelor in Chemical Engineering
Graduate Business School, Graduation Year and Concentration: Duke University – Fuqua School of Business, 2021, Finance and Strategy
Pre-MBA Work Experience: Five years, Oil and Gas, Field Engineer
Post-MBA Work Experience: One year, Management Consulting
Why did you choose to attend business school?
Quite simply, I was looking for a career switch, but I wasn't completely sure what the next career was going to be. So, I optimized for a degree that let me learn many different things with a clear path to transitioning to any career post-MBA. 
Why Duke Fuqua? What factors figured most prominently into your decision of where to attend?
I wanted a business school that combined academic rigor with a deep sense of community, which is what Team Fuqua delivered.
What about your MBA experience prepared you for your current career?
I took very hard classes, at least, hard for me. These classes helped me build stamina for taking on challenges, which is pretty much what I do every day at work. I also took several experiential learning opportunities in school, including starting a business. All of that has contributed to the ways in which I navigate problems and take responsibility in my current role.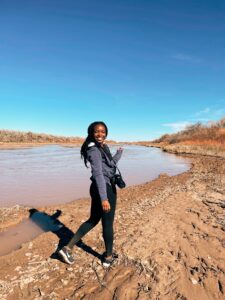 What was your internship during business school?  How did that inform your post-MBA career choice?
I interned at BCG, and for me, it just confirmed it was the place I wanted to work at for the next few years post-MBA.
Why did you choose your current company? What factors figured most prominently into your decision of where to work?
I think people look for specific things when choosing a place to work. For me, it was the people I would work with, the variety and rigor of the work and what sort of impact my work would have. Here, I've seen all three come together.
How has COVID-19 impacted your industry/career plans?
I believe one of the most significant impacts of COVID-19 is just "ways of working." For me, it has shown up as a steeper learning curve plus a re-evaluation of sustainability of my work. Now, I'm thinking more around how well I can do my job in the near term vs. how far I want to go in the same career.
Advice to current MBA students:
—One thing you would absolutely do again as part of the job search?
Do not put any limits on yourself. There are opportunities beyond the companies that come to campus or the companies that people most talk about.
—One thing you would change or do differently?
Not much, to be honest. I was clear about what outcomes I wanted going in to process, so I have no regrets.
—Were there any surprises regarding your current employer's recruiting process?
Oh, yes. I didn't anticipate how "networking-heavy" the process of recruiting was, not just for my employer, but for business school recruitment in general. It wasn't my strongest suit, but I think you make it work especially when it's important to you.
—What piece of advice do you wish you had been given during your MBA?
Take as many experiential learning opportunities as possible. I did this in the later part of my experience, but definitely would recommend doing it sooner. Plus, in most cases, you get academic credits for it which I think is a win-win situation.