This week's episode kicks off with the usual rundown of recent activity on MBA LiveWire, which included admits for Cornell / Johnson's Round 1 and interview invites for Berkeley / Haas.  In terms of upcoming dates of note, this week INSEAD has its Round 2 deadline. Graham highlighted the Real Humans pieces for INSEAD, Haas, and Boston College / Carroll as well as a recently published focus on two veterans at NYU / Stern and an interview with Georgetown / McDonough's Career Services Director. Alex and Graham then discussed the recently published employment report for Northwestern / Kellogg (impressive, including 40% heading to consulting and an average starting salary of $165,000); this led to a discussion on whether we are heading into a recession, and its implications for prospective MBA students. Graham also reminded listeners about Clear Admit's upcoming Deferred Enrolment event for this Wednesday; signups are here: https://bit.ly/defermba
As usual, this episode of WireTaps features three candidate profile reviews, taken from ApplyWire entries on the site.
First up, Alex selected a female candidate from Nigeria who is targeting Round 1 next season. She's an M.D., and has a strong focus on the business-side of healthcare. She hasn't taken the GMAT yet, but Alex and Graham are hoping for a high score so she can target the very best U.S.-based healthcare MBA programs. This week's second candidate works in a family business in India. She's targeting Round 2 this season, and Alex and Graham had a conversation about her overall strategy, and whether it's worth keeping in mind that she might be a stronger candidate in Round 1 for next season. The final candidate for this episode has some somewhat pedestrian numbers, but Alex and Graham really like what's under the surface. This applicant is originally from Central Asia, and plan to return there in the long run, to focus on the sustainable energy industry.
Nigerian M.D., next season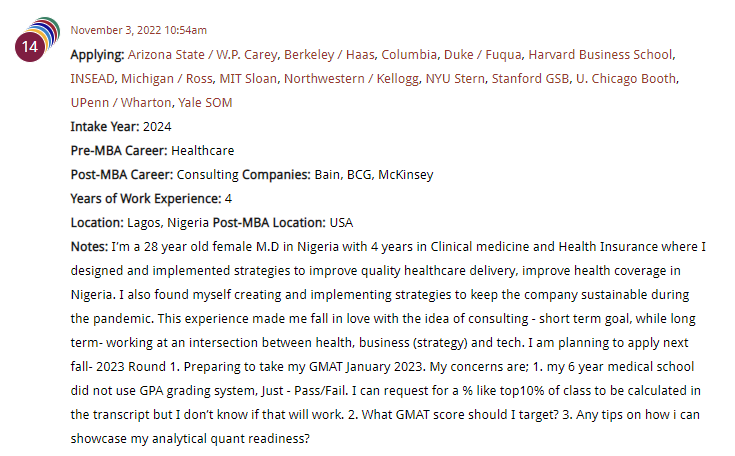 Indian, family business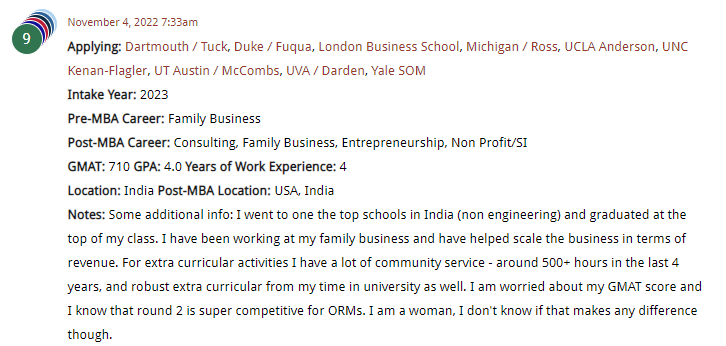 Central Asian, in the U.S.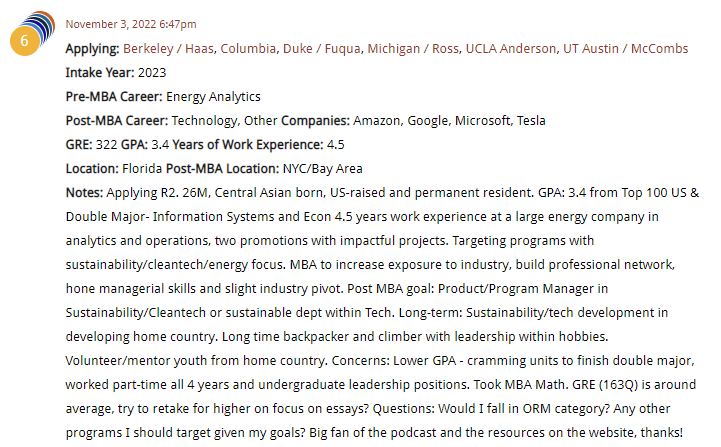 Happy listening!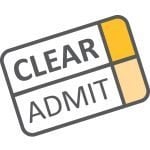 Be sure to post to MBA ApplyWire, MBA DecisionWire or MBA RankingsWire if you'd like Graham and Alex to offer admissions advice.
If You Like What You've Been Hearing, Please Subscribe and Rate Us on Apple Podcasts!
It's been wonderful seeing the audience for our podcast series continue to grow! Please, if you have enjoyed what you've heard, could you rate and review the Clear Admit MBA Admissions Podcast in Apple Podcasts? This is the best way to help more listeners find us. Also, to ensure that you never miss an episode, please subscribe to the podcast on whatever platform you use.
This episode was hosted by Graham Richmond and Alex Brown, and produced by Dennis Crowley. Thanks to all of you who've been joining us!