Are you ready for the academic rigor of an MBA program? Do you feel confident that you have the skills you need to succeed? This special edition of the Clear Admit MBA Admissions Podcast shares how GMAC Business Fundamentals, powered by Kaplan, can help you improve your foundational knowledge and skills and strengthen your journey to business school, from application through graduation.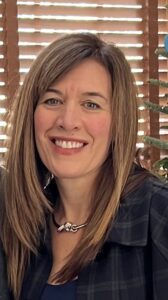 Here to dig into the tool and how to best prepare for business school is Ana Kyper, the Senior Director of GME Prep and Readiness at the Graduate Management Admission Council (GMAC). With more than 20 years in product development in the education industry, Ana is focused on developing new tools to help candidates as they prepare for business school. Ana leads the GMAT and Executive Assessment preparation team as well as the newly launched Business Fundamentals. Joining her is Chad Upchurch, who recently took the Business Fundamentals courses and is currently an EMBA student at Texas McCombs.
Business Fundamentals is an innovative set of courses developed to prepare students for success in their graduate business program. The bundle includes three courses, which cover critical topics in Accounting, Finance, and Statistics, including how to leverage and analyze spreadsheets. Each course is taught and reviewed by business school professors, with "bite-size", self-paced content accessible 24/7 and for 12 months. If you're not sure whether you're ready to commit to the full course yet, you can sign up for six weeks of FREE accounting, finance, and statistics questions from Business Fundamentals.
Take me to Business Fundamentals
In this episode, learn more about:
What comprises the Business Fundamentals program
The benefits of the Business Fundamentals courses
How to enroll and what to expect
…and more!
Just press play: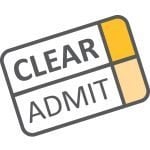 Interested in Business Fundamentals?
Sign up using the form below!
If You Like What You've Been Hearing, Please Subscribe and Rate Us on Apple Podcasts!
It's been wonderful seeing the audience for our podcast series continue to grow! Please, if you have enjoyed what you've heard, could you rate and review the Clear Admit MBA Admissions Podcast in Apple Podcasts? This is the best way to help more listeners find us. Also, to ensure that you never miss an episode, please subscribe to the podcast on whatever platform you use.
This episode was developed in partnership with GMAC. It was hosted by Graham Richmond and produced by Dennis Crowley. Thanks to all of you who've been joining us!