Sponsored Content
Chart your path beyond business school with an inside look at career services at Indiana University's Kelley School of Business. The head of career services and a current Kelley MBA candidate join host Graham Richmond to illuminate how Indiana Kelley prepares MBA students to find career success.
Rebecca Cook is the Executive Director of Career Services at Indiana Kelley, overseeing career services for both undergraduate and graduate Kelley students. Rebecca is a Kelley MBA alumna and came back to Kelley in November 2009.  She has worked as the Director of Coaching and Development in Graduate Career Services, taught MBA level finance courses, ran the full-time MBA program, ran Undergrad Career Services, and moved into her current role in July 2022.  Prior to returning to Kelley, Rebecca was a Portfolio Manager and Senior Equity analyst with Voyageur Asset Management and has over 13 years of investment management and non-profit experience with various organizations. Rebecca also holds leadership positions with a variety of non-profit organizations, including as President of the MBA Career Services & Employer Alliance.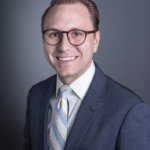 Andrew Lash is a current second-year MBA student at Indiana Kelley. Originally from Salt Lake City, UT, he attended undergrad at Brigham Young University. He has five years of work experience in the digital marketing and advertising world with the SmartClick Advertising agency. During his time at Kelley so far, he has interned as a senior brand manager at Procter & Gamble. On campus, he serves as co-president of the Kelley Marketing Club, vice president of the Soccer Club and an admissions counselor. He's also a member of the Consumer Marketing Academy and the Leadership Academy.
In this podcast episode, Rebecca and Andrew discuss:
Job hunting during the MBA
How to prepare pre-MBA
Kelley's Me, Inc. approach to career services
…and much more!
Tune in here or your favorite podcast platform: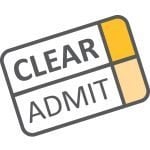 Indiana Kelley Full-Time MBA
Interested in learning more about the top-ranked Kelley School of Business Full-Time MBA? Complete this form and someone from the Kelley admissions team will reach out shortly.
If You Like What You've Been Hearing, Please Subscribe and Rate Us on Apple Podcasts!
It's been wonderful seeing the audience for our podcast series continue to grow! Please, if you have enjoyed what you've heard, could you rate and review the Clear Admit MBA Admissions Podcast in Apple Podcasts? This is the best way to help more listeners find us. Also, to ensure that you never miss an episode, please subscribe to the podcast on whatever platform you use.
This episode was hosted by Graham Richmond and produced by Dennis Crowley. Thanks to all of you who've been joining us!