Weekly Roundup for Clear Admit's MBA Podcast
In this week's MBA Admissions podcast we ran down all the latest MBA application deadlines and interview releases. While a few interview invites remain, and a few candidates are still interviewing, we are moving to the oft-challenging stage of waiting for decision releases. This waiting period does create considerable anxiety for MBA candidates.
Graham highlighted the upcoming MBA admissions event on November 30, where seven of the world's leading MBA programs will share tips on how to optimize their MBA admissions opportunities. Signups for the event are here: https://bit.ly/catoptips Clear Admit is also hosting two events for Masters in Management programs, on November 29 and December 6. Schools participating in that event include Chicago / Booth, Michigan / Ross, CMU / Tepper, Northwestern / Kellogg, Georgetown / McDonough and Notre Dame / Mendoza. Signups are here: https://bit.ly/clearadmitmim
Graham then highlighted two articles that Clear Admit published for its Sustainability series, from Chicago / Booth and Cornell / Johnson. He then noted a Real Humans article from UNC / Kenan Flagler, which led to a story about how the MBA student challenged their fear of heights. We then discussed an Admissions Tip: knowing your audience, which details the importance of understanding the admissions officers who will be reviewing the applications.
Finally, Graham previewed a recently recorded podcast that he conducted with Management Leadership for Tomorrow (MLT), and two students who successfully used the service and attended Stanford GSB and Columbia Business School.  Stay tuned for more on this…
For this week, for the candidate profile review portion of the show, Alex selected two ApplyWire entries.
Two MBA Admissions Candidates Reviewed.
This week's first MBA admissions candidate is targeting next season for their applications. They have a 700 GMAT and 3.3 GPA. They do plan to retake the GMAT. They have very interesting experience within the Federal Government, helping small businesses in underserved communities. Their goals for the MBA make great sense, and they would appear to be a potentially strong candidate, especially if they improve their numbers profile.
This week's second MBA candidate has a strong career in sales within the tech industry, and is looking for the MBA to help them relocate from New York to the west coast, and potentially seek opportunities in the media and sports industries. They do have a lower GRE score of 316, but are planning a retake.
Federal employee seeking transition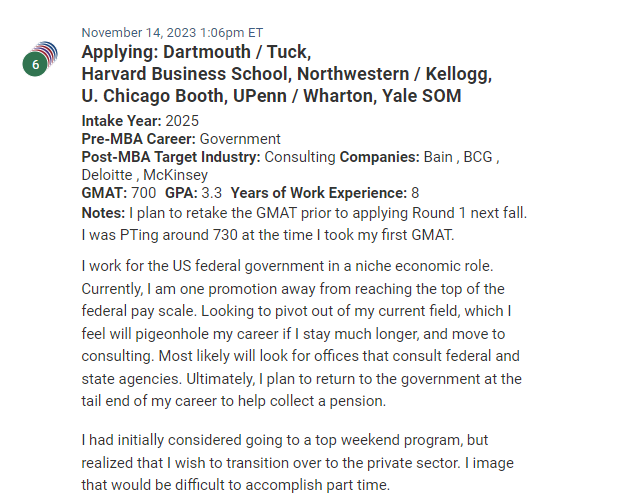 New York City to West Coast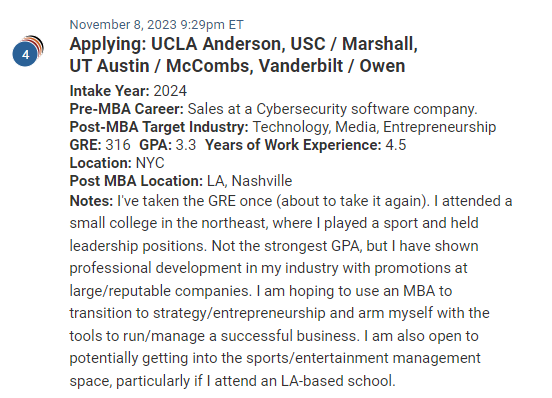 We finished this podcast episode with a short discussion on the risks associated with doing a self-diagnosis in terms of determining why a candidate is rejected from an MBA program.
Happy listening!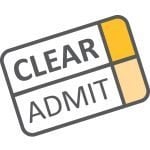 Be sure to post to MBA ApplyWire, MBA DecisionWire or MBA RankingsWire if you'd like Graham and Alex to offer admissions advice.
If You Like What You've Been Hearing, Please Subscribe and Rate Us!
It's been wonderful seeing the audience for our podcast series continue to grow! Please, if you have enjoyed what you've heard, could you rate and review the Clear Admit MBA Admissions Podcast wherever you listen? This is the best way to help more listeners find us. Also, to ensure that you never miss an episode, please subscribe to the podcast.
This episode was hosted by Graham Richmond and Alex Brown, and produced by Dennis Crowley. Thanks to all of you who've been joining us!