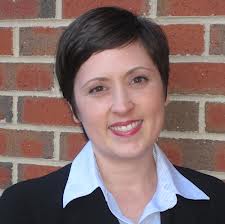 Our Career Services Director Q&A Series this week takes us to the southern United States, where we connected with Amy Wittmayer, director of the MBA Career Management Center (CMC) at the University of North Carolina's Kenan-Flagler Business School.
Wittmayer joined UNC Kenan-Flagler in 2010. Before that, she had her own career coaching firm, worked at the University of Texas MBA Career Services office and worked for eight years in corporate finance and strategy.
Read on to learn more about how Wittmayer and her team at the Career Management Center start their work with Kenan-Flagler students even before the arrive on campus. Prospective applicants – you won't want to miss her advice for how you can hit the ground running when you arrive.
Clear Admit: How do you view your role as Career Services Director? Is it to administer workshops? Counsel students? Counsel companies? Manage the entire office and oversee its various functions? All of the above?
Amy Wittmayer: My role is to provide strategic leadership for the CMC to ensure that our students receive excellent career guidance and support and our recruiters have effective and strong relationships with UNC Kenan-Flagler. I view my role as the hub for nurturing relationships with our three primary constituents: students, employers and internal staff.
Our goal for students is to help them conduct a successful job search. We do this by providing a robust on-campus recruiting process, strong coaching and networking advice, high quality workshops and job-search-related resources. For employers, we want them to have a high level of satisfaction with the quality of our students, strong fit within their organizations, ease of the on-campus recruiting process (where applicable) and strong return on investment.
CA: Now, about your team. How many career advisors do you have? Is this a relatively constant figure? If not, how has it changed in recent years? How might it change in the near future?
AW: My team includes five associate directors working primarily to coach and counsel students. Ours is a coaching and empowerment model, where students go GET jobs with help and support of the school. We believe strongly that career skills are lifelong skills, and we want our graduates to be able to execute a successful job search long after they have left us as graduates.
Our associate directors also have a portion of their jobs dedicated to employer management. This running dialogue between students and employers builds an informed and effective staff member. We have also recently created a new position dedicated to developing relationships with new employers.
CA: Can you provide prospective applicants with an overview of the recruitment process at UNC Kenan-Flagler? When does it start? How does it unfold?
AW: We start career-related activities early in students' time at UNC Kenan-Flagler. From admissions events to our popular Analytical Skills Workshop (held before classes begin), our Career Management Center is actively involved. We typically start the fall term with a large career conference comprised of industry professionals and alumni, followed by our fall career fair. We also engage 40 second-year students, called career mentors, to provide career mentorship to first-year students.
On-campus employer presentations begin in September, followed by career treks to major cities and employers in October. We participate in national diversity conferences in the fall, most notably the National Black MBA and National Society for Hispanic MBAs conferences.
Résumé reviews and interview preparation begin in the fall, as we work to prep first-year students for key résumé drop deadlines in late November and early December.
On-campus interviews begin in mid-January and usually wrap up by March. All the while, students might be conducting off-campus searches and enhancing their network of alumni and industry professionals.
CA: How has the economy impacted recruitment at UNC Kenan-Flagler? How have you and your staff remained flexible or adapted in order to help students navigate a more challenging job market? Have you encouraged flexibility on the part of students themselves?
AW: The economy certainly impacted many top business schools with the decline in the volume of on-campus interviews and global slowing in hiring. We enhanced our off-campus career skills workshops to empower students to network and actively research hiring firms. Also, we reached out to our alumni to solicit additional job opportunities and postings for our students.
We counseled students that their career searches would likely take more time and that they needed to be flexible in what they were seeking. Last but not least, we shared with students that doing project work for employers might be a good step in building their professional brand and network.
CA: How does your team counsel students regarding the interview? Is there a formal mock interview process? How are interview schedules administered? Is there an established policy regarding how closed and open interviews should be conducted? What facilities are available for interviews?
AW: Interview skills are critical for MBAs, but certainly not everything. We coach students that many activities should occur long before they step into the interview room.
To help them prepare for the interview, we offer a number of workshops, one-on-one mock interviews with staff and mock interviews with second-year career mentors. Our on-campus interviews are conducted in our interview suites, which contain about 10 interview rooms, a waiting room for students and a recruiter lounge.
CA: What kind of role do alumni play in UNC Kenan-Flagler's recruiting process? How integral are they to your office's success? Is alumni participation a major part of students' job searches?
AW: Alumni of UNC Kenan-Flagler are passionate about our school and provide a global network for our students. They are a critical component of our employer relationships.
They often return to campus to hire for their firms, coach students and conduct office hours. They also host students during employer visits. Last but not least, many alumni volunteer as alumni career mentors, specializing in functional or industry areas.
CA: Do you have any advice for prospective applicants in terms of what they might do in advance of the MBA program to be better prepared for the job search process? In your experience, do you find that students who have done x, y or z before arriving on campus have a more successful experience with career services and the job search as a whole?
AW: Students tend to have more success when they have defined their career path options BEFORE joining a business school. Students should avoid focusing too narrowly, but it's very difficult for them to make the most of their experience if they have not invested time to research the available career options. Alumni and employers will be on campus early in the fall of their first year, so the more directed they are, the more traction they will get.
Interview and research people in multiple career paths. Find out what they enjoy most about their jobs. Learn what motivates them. Visit their offices. This homework will pay off once you join a business school.