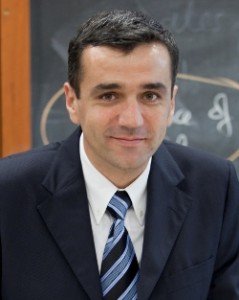 Leading international business school INSEAD this week appointed Professor Ilian Mihov as its official dean. Mihov, who is currently interim dean of the school, will be INSEAD's first dean to be based in Asia, though he will travel frequently between INSEAD's three campuses in Fontainebleau, France; Singapore and Abu Dhabi to engage the school's entire global community. A newly appointed deputy dean and full academic and administrative team will ensure that INSEAD's presence in Europe – its home for the past 53 years – will remain strong.
"We are fortunate that our predecessors foresaw the rise of globalization and established a school destined to be the pioneer in the internationalization of business and education," Mihov said in a statement. He pledged in his new role to uphold the values of the school's founders, nurture its intellectual environment, support innovation in teaching and increase the school's reputation.
Mihov joined INSEAD in 1996 as a professor of macroeconomics and econometrics in the MBA, EMBA, PhD and many executive education programs, as well as in the Global Leadership Fellows Program of the World Economic Forum. The recipient of several outstanding teacher awards, Mihov is also a preeminent scholar in the fields of emerging markets, monetary and fiscal policy and economic growth. Since 2011, he has served as deputy dean for faculty and research, overseeing the recruitment of new faculty and the development of more than 140 INSEAD professors. He has also overseen the school's PhD program and its research and development committee.
Peter Zemsky, the school's interim dean based on the Europe campus, will continue to have a central leadership role within the school, INSEAD Board Chariman Franz Humer said in a statement.