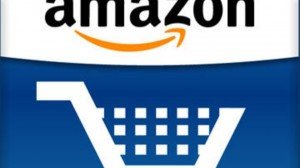 Far fewer MBA students from Europe's top business schools are choosing careers in finance than they have in the past, opting instead for jobs at Facebook, Amazon and other tech firms, according to a recent report in the Financial News.
London Business School (LBS), Cambridge's Judge Business School, Oxford's Saïd Business School, INSEAD and HEC Paris all report significant drops in the number of MBAs who have accepted full-time roles and internships at finance firms as the heaviest portion of the annual recruiting season comes to an end.
At LBS, 30 percent of the class has accepted finance positions, down from 45 percent in 2007 and 2008. At Judge and Saïd, the percentage heading into investment banking has dropped from more than a third of the class to about a quarter since 2008. And at INSEAD, employment figures for the class of 2012 reveal that only 14 of graduates went into finance, half the 2008 figure.
So where are students going instead? "Some students are looking to work in the buyside more generally – private equity is highly sought after – and outside finance, the technology sector has been attracting quite a lot of candidates and strategy consulting firms also," Christelle Cuenin, assistant director of the Career Development Centre at INSEAD, told the Financial News. While there is still a committed group going into investment banking, she added, that group is shrinking.
The Financial News attributes the shift to changes in supply and demand, noting that fewer MBAs find finance as alluring as they used to. Concerned by the long hours and shrinking paychecks associated with careers in finance, MBAs today are looking elsewhere, and often toward technology firms.
Amazon is already the top recruiter at LBS and Saïd and is projected to be the top recruiter for the graduating class of 2014 at HEC, according to the Financial News report. And smaller tech firms are also now competing with the banks.
Against this backdrop, some banks are also reducing their recruiting efforts on European campuses. "There is a big focus on U.S. schools," a recruiter at a top investment bank told the Financial News. "If schools in Europe are feeling as though there's a retreat, it may just be that some banks are reducing efforts on certain campuses in Europe."
Several LBS students interviewed for the Financial News article cited poor work/life balance as a deterrent to heading into finance. Asked if he would work at a bank when he graduates, Marco Duso said this: "No – you work too hard for not enough money and I care too much about my lifestyle. The big banks are not implementing changes to make the lifestyle sustainable." He is headed instead to Boston Consulting Group.
But those who answered that they would work at a bank upon graduation said they weren't worried about the long hours, adding that they might move after a few years to a job that would afford better work/life balance.
Read the full Financial News article, "It's Google vs. Goldman in the Fight for Best MBA Students."