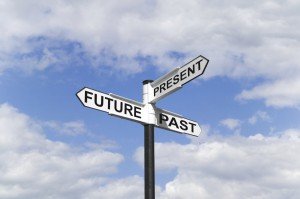 Hello and welcome to Fridays From the Frontline, Clear Admit's weekly summation of the soliloquies of the b-school blogosphere. This week, even as we are about to announce the winners of the Best of Blogging 2013 contest, we have two new bloggers to feature with interesting and thoughtful updates on the application and admissions process, while current students and recent graduates also  share their perspectives.
GrantMeAdmission starts off  a busy week by outlining how he carefully selected the schools to apply to, along with a list of 8 questions every application should ask before applying. Once finished with that process, the next question is 'what are my chances?'. Given his prolific posting, it's no surprise that GrantMeAdmission has hit 1000 views in 10 days!  LifeInTransitMBA is thinking about how much life will change once he matriculates at Booth, even as other, life-long habits will continue.  Timbob is also looking forward to matriculating at Harvard Business School, even though he's been busy with many life changes, including getting married and planning a transatlantic move.  MBAReApplicant's reasons for choosing Anderson continue to grow, and he's invited current and future students to share their experiences with the school as well.
While most of our current student bloggers are taking a break from both school and blogging, a few recent grads have taken the time to provide some perspective. MBAManchester reviews what he really learned from the MBA, while Cambridge alumnus Samuel Harrison gives a thorough account of lessons learned on launching an app. Finally, ahron at MilitarytoBusiness discusses the process of selecting a summer MBA internship, now that the first year is completed.
And that's all the news for this week's edition of Fridays From the Frontline, but don't forget to check back later for the winners of the Best of Blogging Competition! As the East Coast of the United States has  reached the unofficial start of summer,  we are enjoying the warm weather and the slower pace of MBA admissions. We  also hope that current applicants continue to update us with information about statuses and future plans, and that current students and recent grads also update their blogs with summer activities or as they transition into post MBA careers.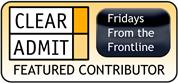 Want to join the Fridays From the Frontline community and see your blog featured regularly in this column? Just follow this link and add the FFF badge to your blog and then  email us at [email protected] with your URL so we can make sure to add you to our weekly roundups.