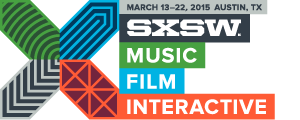 Student-led design clubs can be found at 70 percent of the top-ranked MBA programs both in the United States and globally, an indicator that MBA students are embracing design wholeheartedly as part of their general management education, according to a presentation yesterday at the SXSW Conference in Austin. The presentation, entitled "Design in Tech," was delivered by John Maeda, former president of the Rhode Island School of Design who last year joined Kleiner Perkins Caufield & Byers (KPCB) as its first "Design Partner."
As part of the presentation, Maeda provided a data-driven examination of the intersection of design and technology. Reporting on the findings of his inaugural "Design and Technology Trends Report," Maeda highlighted the rising importance of design in the entrepreneurial ecosystem, noting the acquisition of design firms by tech companies like Facebook and Google, as well as the trend toward venture capitalists funding startups that have designers as co-founders.
As design becomes a game changer in Silicon Valley, it is perhaps not a surprise to find design being widely embraced by savvy business school students. Maeda noted that seven out of the top 10 U.S. business schools as ranked by Bloomberg BusinessWeek (2014) and global business schools as ranked by the Financial Times (2015) feature student-led design firms. Those schools include the University of Pennsylvania's Wharton School, Harvard Business School and Stanford Graduate School of Business.
Design is also finding its way into the curriculum at many leading schools. Stanford GSB allows its MBA students to take classes at Stanford's Hasso Plattner Institute of Design ("d.school") as part of their coursework, and it also offers an executive education design thinking boot camp. And in fall 2012, the Johns Hopkins Carey Business School and Maryland Institute College of Art joined forces to launch a new MBA/MA in Design Leadership.
Read Maeda's complete Design and Technologies Trend Report for more on design's increasing prominence at business schools and beyond