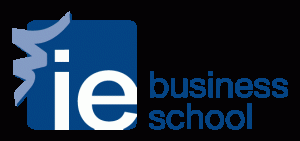 IE Business School in Spain launched its redesigned International MBA (IMBA) program last week with a special event held in the innovative MadridDome tech space. The new one-year MBA program begins this month, with an inaugural cohort made up of 90 percent international students from 65 different countries.
Speakers at the kick-off event on April 13th and 14th included Netflix co-founder Marc Randolf and astronaut Michael López-Alegría, who shared why they view innovative leadership and the entrepreneurial mindset as integral to business management. López-Alegría, the former commandant of the International Space Station, underscored the importance of innovation and creativity when it comes to launching new business ventures, citing private space tourism initiatives as an example. Netflix's Randolf stressed that the most important thing for entrepreneurs is not to have a good idea, but to put it into practice—and that learning from mistakes along the way is an essential part of the process. Business schools can and should help foster this, he said.
IE's redesigned International MBA is a one-year program offered in both Spanish- and English-language versions. Students can customize the program to suite their individual interests and career goals, opting for tracks in entrepreneurship or in general management for the corporate world. Participants can further personalize the program by choosing from more than 150 electives. They can also choose to develop business projects or work on social projects in South Africa, Ethiopia, Peru or Brazil.
As part of the new IMBA program, students can also choose to participate in a three-month exchange program with any of 58 business schools worldwide called the Post MBA Long Exchange Program. Partner schools include the University of Chicago Booth School of Business, Babson College, NYU Stern School of Business, London Business School and CKGSB Beijing. Several additional opportunities, such as a Global Network Week and travel with the Venture Lab initiative to explore entrepreneurial ecosystems in other countries, further expand on the global nature of the IMBA.
Rounding out these elements are sessions specifically focused on career services and soft skills. Coined "Professional Fitness," the first set of sessions will allow students to create their own professional growth strategies, attend workshops on the sectors that most interest them and participate in a three-day Talent Forum, a job fair run in collaboration with recruiters. A second set of "Behavioral Fitness" sessions will focus on developing leadership, communication, talent management and other skills crucial for success in business.
IE Dean Santiago Íñiguez de Onzoño notes that the redesign of the IMBA program, which welcomed its first intake of students in 1983, further builds on the international nature and humanistic approach that have long been its hallmarks. "The program has a marked focus on entrepreneurship, social commitment and innovation, as well as bringing added impetus to students' soft skills and capacity to map a career path," he said in a statement.
Learn more about IE Business School's redesigned International MBA program.