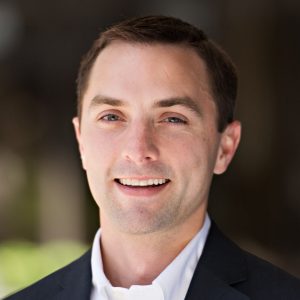 Harvard Business School (HBS) today announced the appointment of Chad Losee (HBS MBA '13) as the next Managing Director of MBA Admissions and Financial Aid.
Losee earned his undergraduate degree in International Relations from Brigham Young University (BYU) in 2008.
He then spent the next three years working as a consultant for Bain & Company – the Boston based global management consulting firm – in their Dallas office.
In 2011, Losee left Bain & Co. to pursue his MBA at HBS, where he graduated in 2013 in the top 5% of his class, earning him the distinction of Baker Scholar.
While completing his MBA at HBS, Losee spent the summer of 2012 working as an Associate in the office of Kim Clark, the then President of BYU-Idaho, and former HBS Dean ('95-'05). Losee was active during his time with Clark, leading an array of initiatives across campus.
Following completion of his MBA, Losee spent the next year at Harvard in the functions of Leadership Fellow and Assistant Director of HBX – a digital learning platform. His work with HBX included assisting with the platform's launch and strategy plan. He also co-led the "exam and credential strategy of CORe (credential of readiness), which teaches students the fundamentals of accounting, business analytics, and economics for managers," according to a HBS press release.
Losee also sat as an observer on the HBS Admissions Board during this period.
In 2014, Losee returned to Bain & Co. in a leadership role as Manager.  In this role, Losee manages consulting teams in multiple industries.
Losee's predecessor, Dee Leopold (MBA '80), who has served as the Director of MBA Admissions for the last decade, will remain at Harvard as the 2 + 2 Program Director. The 2 + 2 program is a deferred admissions program targeting college seniors where accepted students must first gain two years' work experience in a Harvard-approved position before attending their full-time MBA program.
Leopold – who announced that she was stepping down last October – earned praise and respect as Director of MBA Admissions and Financial Aid for her transparency and humanization of the admissions process.
Senior HBS Associate Dean Felix Oberholzer-Gee commented on the hiring of Losee:
"The process was open and exhaustive. We reviewed more than 100 excellent candidates with diverse backgrounds and experience. Chad's credentials as a strategic problem-solver and his grasp of the challenges and opportunities in management education today helped him stand out among the finalists."
We look forward to speaking with Losee and learning about his vision for the future of HBS MBA admissions.