Have you ever wondered how the student speaker for Class Day at Harvard Business School (HBS) is chosen each year? At least this year, the process included auditions by more than 50 aspiring speakers who delivered their proposed speeches to a committee of their peers.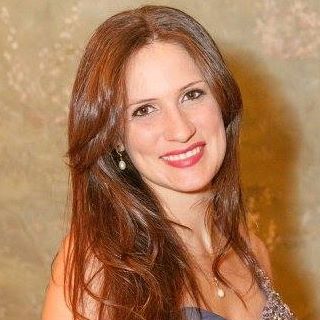 Of those auditions, the call back went to Marcelle de Souza Gonçalves Meira (MBA '16), a second-year from Brazil, the school announced today. Before coming to HBS, Meira studied aeronautical and mechanical engineering at the Aeronautics Institute of Technology (ITA) in Sao Jose Dos Campos and worked as a senior associate for the Boston Consulting Group's office in Rio De Janiero. 
So what made her audition compelling enough to beat out 50 other potential speakers? In addition to being an accomplished HBS student herself—she studied general management and took part in both the General Management and Operations Club and PE & VC Club student clubs—she was also married to another MBA student, Pedro Meira. The two, both Brazilian natives, started at HBS together having left consulting jobs in their home country (him at McKinsey, her at BCG). But Pedro was diagnosed with a rare form of stomach cancer in April of his first year and ultimately lost his battle against the disease  last September, at the age of 28, just barely into his second year of business school.
"Pedro was an extraordinary student and a remarkable human being who cared deeply about others and wanted to make a difference in the world," HBS Dean Nitin Nohria said at the time of his passing. "He had a special ability to notice others and be sensitive to them—from the students in Brazil whom he helped with their studies to his classmates and many other friends on campus, it often seemed that he was taking care of us, even in his final days," he continued.
According to an obituary published at the time of his death, friends, classmates and professors gathered together to offer support to Pedro and his family in his final weeks, some standing in line for hours to have the chance to visit with him.
Despite the devastating loss of her partner, Marcelle continued onward and will graduate next month. Her speech will be devoted to sharing what she learned from her own HBS experience and, in particular, to how important it is to appreciate life fully.
Earlier this month, HBS announced that alumnus Tom Tierney, cofounder and chairman of the Bridgespan Group, a nonprofit organization that helps social sector leaders and organizations accelerate their social impact, will be the Class Day keynote speaker. Class Day, the annual pre-commencement ceremony to honor graduating HBS students, is held the day before the official commencement ceremonies for both HBS and Harvard University. This year it will take place on Wednesday, May 25th.